BPA and Triclosan Levels In Pregnant Women Hard to Predict: Study
April 10, 2015
By: Martha Garcia
Urinary levels of the controversial hormone disrupting chemicals BPA and triclosan vary greatly among pregnant women, based on whether they smoke, their age, and their household income. 
In a study published in the April issue of the journal Environmental Health Perspectives, researchers measured levels of free and conjugated forms of bisphenol-A (BPA) and triclosan (TCS), two chemicals known to be endocrine disruptors and to have effects on human hormones. However, the researchers found that the factors that appear to affect BPA levels in the body are almost in opposition to the factors that affect the levels of triclosan.
According to the findings, women between the ages of 25 and 35, who smoke, or who come from a low household income and low education level are more likely to have high levels of BPA in their urine. Those are typical factors in a lot of adverse health conditions. However, levels of triclosan were higher in women who never smoked, and came from higher household incomes and high education; factors which are usually seen as increasing the likelihood of good health.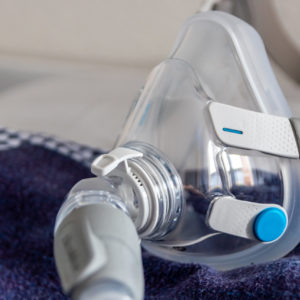 Did You Know?
Millions of Philips CPAP Machines Recalled
Philips DreamStation, CPAP and BiPAP machines sold in recent years may pose a risk of cancer, lung damage and other injuries.
Learn More
The Maternal-Infant Research on Environmental Chemicals (MIREC) cohort study measured levels of both BPA and TCS urinary concentrations in nearly 2,000 first-trimester pregnant women.
BPA and triclosan are two chemicals frequently measured in spot urine samples from the general population, but less often measured in pregnant women. Triclosan, used in many consumer products ranging from simple soap to toothpaste, detergents and plastics, has also been linked to increasing the risk of liver damage. BPA is found in many everyday products, including plastic beverage containers, linings of canned goods, cash register receipts and other hard plastics.
"Exposure to BPA is widespread, with more than 90 percent of the populations of the United States and Canada having detectable urinary concentrations," wrote study authors.
Researchers found the exposure levels of BPA and triclosan varied among pregnant women depending on maternal age, household income, educational level, smoking factors and the type of consumer products used by individuals.
BPA and Triclosan Concerns
The study comes following numerous other studies which warn of potential BPA and triclosan health concerns.
Exposure to BPA has long been suspected of causing hormonal changes by impacting the human endocrine system. Some prior research has also suggested that BPA side effects can cause developmental abnormalities and other problems over time in infants and young children.
One study published last year in the journal JAMA Pediatrics, revealed BPA exposure to a fetus before birth could lead to the child experiencing breathing problems, including asthma and wheezing, by the age of five.
A study published in 2014 revealed fetal exposure to BPA, at levels commonly ingested by pregnant American women, may be linked to a heightened risk of prostate cancer later in life. Nearly half of tissue samples exposed to BPA developed cancer or precancerous lesions.
Triclosan is an antifungal and antibacterial chemical added to many U.S. cleaning products, but some experts have stated that there is no evidence it provides any health benefit for consumers.
Many experts, including the American Medical Association, are concerned that the widespread and haphazard use of the antibacterial agent helps bacteria build resistances to modern drugs, which makes them harder to treat.
In April 2010, the FDA published a web page titled "Triclosan: What Consumers Should Know." On the webpage, the FDA says that while there are no known human health risks connected to triclosan, there have been a number of scientific studies that have raised concerns since the agency last reviewed the antibacterial chemical.
Triclosan has been detected in maternal and umbilical blood in other studies, revealing the chemical may easily pass through the placental barrier, offering easier access to the fetus.
Research published in 2012 from the University of California, Davis, found triclosan also caused damage to muscles. Researchers found triclosan hindered muscle contractions and reduced muscle strength.
Another study, conducted at the University of California, San Diego, revealed triclosan may also pose a risk of liver disease and aid in the development of cancerous tumors.
Another study published earlier this year revealed  in the Journal of  Clinical Endocrinology & Metabolism found that triclosan may interrupt fetal development.
Authors of the latest study emphasized the need for further biomonitoring studies to measure exposure of free BPA and TCS in pregnant women and to determine any links between fetal outcomes and BPA or triclosan concentrations.
"*" indicates required fields