Brand Name Drug Makers Liable For Generic Labels: Alabama Court
August 22, 2014
By: Irvin Jackson
The Alabama Supreme Court has decided to uphold an earlier decision that found the makers of brand name drugs can be held liable in the state through failure to warn lawsuits over the label warnings provided with generic versions of their products.
Since generic drug makers must provide an exact copy of the warning labels on the brand name drugs they copy, the Alabama Supreme Court found that manufacturers of those brand name products may be sued under a theory of innovator liability, which provides a means of recourse for individuals who only used generic versions of the medication.
The ruling comes in the wake of a controversial 2011 U.S. Supreme Court decision in Pliva V. Mensing, which found that generic drug makers can not be held liable through "failure to warn" lawsuits, since such claims are pre-empted by federal requirements that prevent the manufacturers from providing different warnings than are provided on the brand-name version.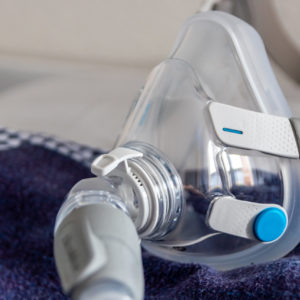 Did You Know?
Millions of Philips CPAP Machines Recalled
Philips DreamStation, CPAP and BiPAP machines sold in recent years may pose a risk of cancer, lung damage and other injuries.
Learn More
As a result of the Supreme Court ruling, many individuals who suffered injuries following use of generic medications have been precluded from pursuing a recovery, even when the drug manufacturers knew about serious risks associated with the medication that were not disclosed on the warning label.
A number of lawmakers are pushing the FDA to address the legal loophole, which even the Supreme Court noted left consumers unfairly imperiled, and the agency is in the process of finalizing new generic drug label regulations.
Alabama is the first state to find that brand name drug manufacturers can be held liable for generic labels, as other courts have dismissed similar cases, finding that no duty is owed to generic drug users if they never used the product sold by the brand-name manufacturer.
The Alabama Supreme Court decision came after the state's highest court agreed to reconsider a prior innovator liability ruling in a lawsuit against Pfizer's Wyeth subsidiary, over injuries associated with generic Reglan.
The Court originally ruled in January that the case may move forward against the original developer for failing to adequately warn about the risk of users developing tardive dyskinesia from Reglan, which is a rare and debilitating disorder that causes users to experience involuntary muscle movements.
Plaintiffs allege that Pfizer's Wyeth subsidiary knew about the link between Reglan and tardive dyskinesia from Reglan, yet withheld information from consumers and the medical community.
Pfizer filed a request for rehearing in February, accompanied by supporting briefs from the pharmaceutical industry, the U.S. Chamber of Commerce and other business interests. The briefs claimed that if the ruling is allowed to stand, it will drive business and jobs away from Alabama.
Despite those concerns, the Alabama Supreme Court held its ground and admonished some in the business community, which predicted gloom and doom for business in Alabama because of the ruling. The admonishment also comes as some Republican lawmakers who are criticizing the FDA, saying that closing the loophole and allowing citizens to sue generic drug companies that fail to warn about risks associated with their products could have a negative impact on the generic drug industry.
"Our answer to this certified question on original submission has generated many responses, some of which expressed valid concerns, while others either shamefully misrepresented our holding or bordered on the hysterical," the majority opinion states. "Nothing in our answer suggests that this Court is trying to 'correct' a 'wrong' 'with a second 'wrong" or to 'correct' 'unfairness' created by the federal government. Although members of this Court might respectfully disagree as to what Alabama tort law does or should require, our answer does nothing more than apply established Alabama decisions (which have not been challenged) to a difficult and unique factual and legal scenario."
The majority opinion also noted that claims that the ruling would stifle innovation and damage the economy and communities were also misguided, pointing out that allowing "fraudulent or tortious conduct in the marketplace to go unchecked…would not seem to promote" a healthy economy and innovation either.
Reglan Tardive Dyskinesia Risks
Reglan (metoclopramide) was first approved in 1979 for the short-term treatment of gastrointestinal disorders, such as diabetic gastroparesis, gastroesphageal reflux (GERD) and delayed gastric emptying. However, it has often been prescribed for longer periods of time due to the often chronic persistence of those ailments, which studies now suggest may cause users to face an increased risk of developing the movement disorder tardive dyskinesia.
Since the mid-1980s, generic Reglan has been widely available and the brand-name version medication was discontinued in 2008.
The FDA required all manufacturers of metoclopramide-based medications to update the warning label in February 2009, indicating users may face an increased risk of tardive dyskinesia when the medications are used at high doses or for a long period of time.
Symptoms of tardive dyskinesia can include grimacing, chewing, smacking of lips, rapid eye movements and impaired finger movements. There is no known effective treatment of the socially debilitating disorder, and the involuntary movements can be permanent, persisting even after use of the drug has stopped.
Bj

November 26, 2015 at 4:08 pm

Thank you to the Alabama supreme court for recognizing that generic drugs such as fluoroquinolone Ciprofloxacin cause the same damaging effects as the as the brand name Cipro and should be held accountable to listing the possible negative effects.
"*" indicates required fields