Study Finds Little Connection Between Breast Cancer and Fertility Drugs
April 04, 2014
By: Martha Garcia
The findings of a new study suggest that use of the fertility drug Clomid generally does not increase a woman's risk of developing breast cancer, addressing potential concerns raised in prior research. 
In a study published this month in the medical journal Cancer Epidemiology, Biomarkers & Prevention, researchers found women taking Clomid or another fertility drug, Gonadotropin, had no higher risk of breast cancer than women who took no fertility drugs.
A higher risk of breast cancer was found in among a smaller subset of patients who received multiple cycles of Clomid or high doses of the drug, and there were also signs that using Clomid and Gonadotropin together may increase the risk of breast cancer. However, there may have been confounding factors and no causal link was found.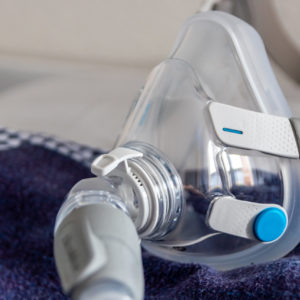 Did You Know?
Millions of Philips CPAP Machines Recalled
Philips DreamStation, CPAP and BiPAP machines sold in recent years may pose a risk of cancer, lung damage and other injuries.
Learn More
Researchers examined data involving nearly 10,000 women who took fertility drugs between 1965 and 1988 at five different U.S. medical sites. Doctors followed up with them until 2010, finding that 749 women developed breast cancer after 30 years of follow up.
About 40% of patients were treated with Clomid. Another 10% were treated with Gonadotropins or a combination of both.
Louise Brinton, lead author of the study and chief of the Hormonal and Reproductive Epidemiology Branch at the National Cancer Institute in Bethesda, Maryland, called the findings reassuring, offering many women struggling with becoming pregnant evidence that cancer does not appear to be a side effect of the fertility treatment.
Current medical recommendations limit Clomid use to three to six cycles of up to 100 mg per dose. The women in the high-risk subset group received 12 or more cycles and were taking 250 mg doses per day. The risk of developing breast cancer for this group was 1.5 times that of women who didn't take the drug.
Women taking Gonadotropins in combination with Clomid and were unable to become pregnant were twice as likely to develop breast cancer as other groups.
Prior studies have raised concerns over the use of fertility drugs and an increased risk of developing cancer, and this study offers insight into the dynamic between the drugs and developing breast cancer.
Researchers believe the higher levels of estrogen received during fertility treatments may be contributing factors for the higher rates of breast cancer seen among some groups. Other researchers speculate extended exposure to the drugs or increased ovulation as a side effect of the drugs may also be the cause.
Brinton and her team of researchers say some of the risk may also be due to the underlying health concerns causing the infertility.
The team calls for further research into the connection. During this study many of the women were still fairly young, in their early 50s, and had not reached an age range when the risk of developing breast cancer is at its highest.
Clomid Birth Defects
Clomid (clomiphene) was first approved as a fertility drug in 1972. Since its approval, the FDA reports that it has received hundreds of post-marketing reports of birth defects. Some studies suggest the drug may as much as triple the risk of birth defects when compared to women who conceived normally. However, a number of other studies found weaker or no associations.
Some studies have found that from 1986 to 2002, there was a 35% increased risk of birth defects among babies born to women who underwent in vitro fertilization (IVF) treatment, a 72% increased risk with ICSI and a 300% risk of Clomid birth defects.
Determining the true cause of birth defects in children conceived through assisted means is often difficult. For years, researchers have been trying to determine whether side effects of Clomid may increase the risk of birth defects, particularly neural tube defects (NTDs).
"*" indicates required fields