ParaGard IUD Broke In Woman's Uterus During Removal Surgery, Lawsuit Alleges
October 01, 2020
By: Irvin Jackson
A product liability lawsuit recently filed by a Missouri woman indicates she suffered devastating problems from a ParaGard IUD, claiming the birth control implant broke inside her uterus uterus when doctors tried to remove it.
The complaint (PDF) was filed by Ounjanise Smith in the U.S. District Court for the Western District of Missouri on September 18, pursuing claims against Teva Pharmaceuticals, The Cooper Companies, Inc., and Coopersurgical, Inc. as defendants.
ParaGard is a copper IUD birth control implant, involving a T-shaped plastic frame wrapped with copper wire coils, which are designed to produce an inflammatory reaction in the uterus that is toxic to sperm and prevents pregnancy. The birth control device is supposed to remain in place for up to 10 years, but is intended to be removable and allow women to conceive after it is explanted.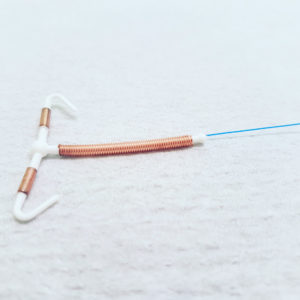 The ParaGard IUD is currently only sold in the U.S. and generated more than $168 million in revenue in 2017, serving as a popular alternative to the use of daily birth control pills or other hormone-based treatments to avoid pregnancy.
According to the lawsuit, Smith was implanted with a ParaGard IUD in February 2010. She sought to have the device removed in October 2016, which is a normal procedure since one of the IUD's selling points is that it is a reversible method of birth control. However, when Smith's surgeon tried to remove the device as instructed, one arm was missing, apparently having broken off in Smith's uterus.
After discovering the Paragard IUD broke, her surgeon tried to retrieve the fractured arm with uterine forceps, but was unsuccessful. A month later, in November 2016, another surgeon tried removing the broken debris from the ParaGard IUD from Smith's uterus using a hysteroscopy procedure, but that also failed.
The lawsuit notes that the manufacturers failed to adequately warn patients or the medical community about this risk. Had they done so, Smith may have used another form of contraception.
"The marketing and promotional efforts of Defendants, their advertisers, and sales force served to overstate the benefits of ParaGard IUD and minimize and downplay the risks," Smith's lawsuit states. "These promotional efforts were made while Defendants fraudulently withheld important safety information from health care providers and the public."
Smith's lawsuit presents claims of negligence, design defect, manufacturing defect, failure to warn, common law fraud, negligent misrepresentation, breach of warranty, violation of consumer protection laws and gross negligence. She is seeking both compensatory and punitive damages.
Smith's claim is one of a growing number Paragard IUD lawsuits filed in recent months, involving similar allegations of problems during removal surgery.
"*" indicates required fields