Paragard Trial Set To Begin Oct. 28, 2024 for First Lawsuit Over IUD Fractures During Removal
September 06, 2023
By: Irvin Jackson
The U.S. District Judge presiding over all federal Paragard lawsuits, involving allegations that design defects with the birth control implant caused the IUD to fracture and break upon removal, has announced that the first bellwether trial will be delayed from its original date in March 2024 until October of that year.
The Paragard IUD is a small plastic device wrapped in copper, which is placed in the uterus to provide women long-acting protection against pregnancy for up to ten years.
Although, the procedure is marketed as safe and reversible, allowing doctors to remove the IUD during an out-patient office procedure when women no longer want the birth control, lawsuits filed throughout the federal court system allege women experienced Paragard IUD fractures as doctors attempted to remove it, often resulting in the need for emergency surgery to retrieve pieces of the IUD, which may cause devastating internal injuries.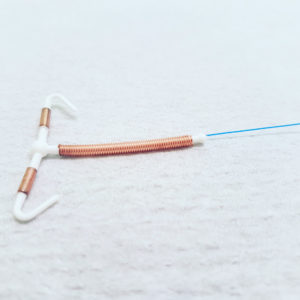 Given common questions of fact and law raised in complaints filed in U.S. District Courts nationwide, consolidated pretrial proceedings were established in December 2020, transferring all pending and new cases filed throughout the federal court system to the U.S. District Court for the Northern District of Georgia, for coordinated discovery and pretrial proceedings before Judge Leigh Martin May as part of an MDL (multidistrict litigation).
Paragard Bellwether Trial Delayed
As part of the pretrial proceedings, Judge May has established a bellwether program, where a small group of representative cases are being prepared for early trial dates to help the parties gauge how juries are likely to react to certain evidence and expert witness testimony that will be repeated throughout thousands of cases if Paragard settlements are not reached.
Judge May previously indicated that the first Paragard bellwether trial would begin early next year, and a group of 10 potential bellwether trials were selected by the parties to go through case-specific discovery and depositions in preparation for trial.
However, on August 29, Judge May issued an amended scheduling order (PDF) which pushes the first bellwether trial back from its original March 4, 2024, trial date until October 28, 2024. The order does not provide a reason for the six-month delay.
The amended schedule calls for case specific discovery for the first trial pool cases to be completed by February 9, with the close of expert discovery slated for May 10, 2024. In addition, the schedule gives a deadline of May 24, 2024, for Daubert motions to be filed, with a final pretrial conference scheduled for October 22 and October 25.
September 2023 Paragard IUD Lawsuit Update
According to the latest docket report (PDF) issued by the U.S. Judicial Panel on Multidistrict Litigation (JPML) on August 15, there are nearly 2,100 Paragard IUD lawsuits pending before Judge May.
Each of the claims raise nearly identical allegations, indicating that the manufacturer sold a defective and unreasonably dangerous birth control implant, which was prone to break while doctors attempted to remove it.
While each of the claims resulted in different injuries and circumstances, it is expected that plaintiffs will present similar evidence and testimony about the propensity for Paragard IUD breakage and the manufacturers' failure to adequately warn users and the medical community about the potential risks.
Although the outcome of these Paragard bellwether trials will not have any binding impact on other claimants, the cases are expected to have a large impact on any negotiations for a potential global Paragard IUD settlement that would avoid the need for hundreds of individual cases to be remanded back to U.S. District Courts nationwide for individual trial dates after the October 2024 trial.
"*" indicates required fields