California Pharmacies Make 5 Million Errors Every Year, LA Times Reports
September 07, 2023
By: Martha Garcia
About 5 million pharmacy errors occur in the state of California every year, posing a risk of serious and potentially life-threatening injuries for consumers, according to a recent investigation by the Los Angeles Times.
The report indicates data on citations issued by the California's Board of Pharmacy indicates many of the medication mistakes occur at popular pharmacies, such as CVS and Walgreens, which typically fill hundreds of prescriptions over just one shift.
The findings suggest that as many as 9,000 people die every year in California from the medication errors, which may actually be substantially higher than estimated, since pharmacies are not required to report medication or dispensing mistakes to the board or to any public agency.
Pharmacy Errors Linked to Staffing Problems
A 2021 survey of California licensed pharmacies indicated that 91% of employees working in chain pharmacies said they did not have sufficient staff to provide patients adequate care.
Chain store pharmacists and technicians often have to fill hundreds of prescriptions while also handling administrative tasks, administering vaccines, calling doctor's offices to confirm prescriptions, and staffing drive-thru windows.
The California Board of Pharmacy requires pharmacists to document errors internally and, in some cases, inform patients. But only about 62% of stores followed those rules, the L.A. Times found.
Medication Mistakes Lead to Deaths
More than 10% of malpractice claims against pharmacists were for injuries that led to death, the report indicates The primary cause of death overall was overdose, which occurred when patients were given inaccurate doses of medication, or incorrect dosing instructions, according to the data.
The report also notes that some pharmacies permit the use of virtual verification, which allows technicians to fill prescriptions, and for pharmacists to sign off on them, without actually seeing what pills are in the bottle.
In many cases, patients continued to take and refill incorrect prescriptions for months without knowing they received the wrong drug. However, the public often doesn't hear of the many pharmacy mistakes, and lobbyists are working to oppose laws that would call for accurate and public reporting of errors, LA Times reporters found.
Corporate policies at the big chain pharmacies have led to understaffed stores, prescription-filling quotas, and have left staff overworked. The report indicates that while this increases the profit margins of major chains, it can also lead to myriad mistakes that can cause serious harm to patients and even death.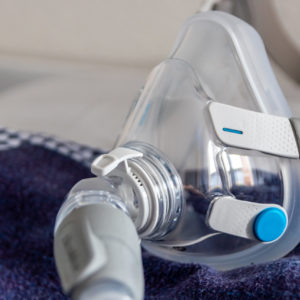 Did You Know?
Millions of Philips CPAP Machines Recalled
Philips DreamStation, CPAP and BiPAP machines sold in recent years may pose a risk of cancer, lung damage and other injuries.
Learn More
Pharmacy Safety Reforms
Advocates call for major changes to pharmacy staffing policies to help improve the workflow and identify ways to streamline and automate nonpatient tasks, so pharmacists can focus on helping patients.
A bill calling for pharmacies to report every error to a third party outside the government recently passed the California state assembly and is before the Senate. The bill would also provide pharmacists the ability to increase staffing if the workload becomes unsafe for patients.
A coalition representing retail pharmacies opposes the bill.
"*" indicates required fields