Camp Lejeune Attorney Fees Limited to 20% on Settlement Option or 25% if Lawsuit Filed, According to DOJ Guidance
September 21, 2023
By: Irvin Jackson
The Department of Justice has placed a cap on Camp Lejeune attorney fees for those accepting a recently announced "Elective Option," which seeks to resolve many of the water contamination claims linked to the North Carolina military base.
The Department of Justice and U.S. Navy first announced the elective Camp Lejeune settlement option on September 7, offering up to $550,000 to veterans and their families if they suffered specific medical conditions, including kidney cancer, liver cancer, non-Hodgkin's lymphoma, leukemias, bladder cancer, multiple myeloma, Parkinson's disease, kidney disease and systemic sclerosis.
The government hopes the option to settle Camp Lejeune lawsuits quickly will help resolve a large portion of the nearly 100,000 claims that have already been presented under a new law that went into effect last year.
Camp Lejeune Lawsuits Seek Payouts for Water Contamination Between 1950s and 1980s
The Camp Lejeune Justice Act (CJLA) of 2022 opened a two-year window for lawsuits to be filed by individuals injured by contaminated water on the base between the mid-1950s and late-1980s. However, the size and scope of the litigation is expected to continue to increase over the coming year, and it is widely expected that the litigation will become the largest mass tort in U.S. history by the time the filing window closes in August 2024.
The sprawling litigation involves dozens of different injuries allegedly caused by chemicals known to have contaminated water at Camp Lejeune, including various types of cancer, Parkinson's disease, birth defects and other injuries, each of which plaintiffs must establish was at least as likely as not to have been caused by exposure to water on the base.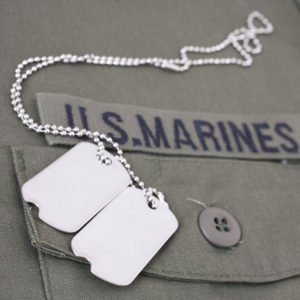 Camp Lejeune Water Contamination Lawsuit
Given common questions of fact and law involving different categories of injuries, the judges established a Master Docket for Camp Lejeune lawsuits for coordinated discovery and pretrial proceedings.
Camp Lejeune Attorney Fees Caps
After facing substantial criticism for failing to make any attempts to resolve claims over the past year, the DOJ announced a Camp Lejeune elective option earlier this month, which will provide settlements ranging from about $100,000 to $550,000 for individuals who suffered specific types of cancer and diseases that have been identified as potentially linked to Camp Lejeune drinking water contamination.
Although the original information provided with the offer directed claimants to talk to their lawyers about the amount of attorney fees that will be paid out of the award, the DOJ issued updated public guidance (PDF) on September 15, which provided further details about how the Elective Option will work, and added new provisions that limit Camp Lejeune attorney fees.
The updated guidance caps the amount attorneys can collect from Camp Lejeune awards at 20% for claims resolved through the elective option or settlement during an administrative process, and at 25% for those payouts that come after a lawsuit is filed against the government.
The Justice Department indicates that the changes came after discussions between Attorney General Merrick Garland and Senator Dan Sullivan of Alaska, according to a Bloomberg Law news report. The attorney general was reportedly concerned about Camp Lejeune attorney fee amounts veterans participating in the elective option may have to pay, according to reports.
The Department of Justice notes that claimants who do not qualify for the elective option, either because they have not suffered those specific injuries or for other reasons, may still file a claim and seek relief from the U.S. Navy. These claims would be affected by the 25% Camp Lejeune attorney fees cap.
The government noted that there may be additional Camp Lejeune settlement frameworks introduced in the future, as the officials continues to look at the scientific evidence, and as the litigation develops.
"*" indicates required fields