Calls For Roundup Bans Mount, as Canada Considers Increasing Amount of Glyphosate Residue Allowed in Foods
July 26, 2021
By: Irvin Jackson
As many countries weigh or move forward with enacting Roundup bans, Canadian officials are considering allowing more of the active ingredient in the controversial weed killer to be present in food products, despite concerns that glyphosate may increase the risk of non-Hodgkins lymphoma and other forms of cancer.
Health Canada is taking public comments until September 3 on a proposal to increase or establish Maximum Residue Limits (MRLs) on glyphosate in certain food items, including dry beans, dry peas and tree nuts. The comment deadline has already been extended at least once due to high public interest.
There has been growing concern over the health risks from glyphosate for years, and the the World Health Organization's International Agency for Research on Cancer (IARC) determined it was a probable carcinogen in 2015, after evaluating evidence that suggests it may increase the risk of non-Hodgkins lymphoma (NHL) and certain other cancers.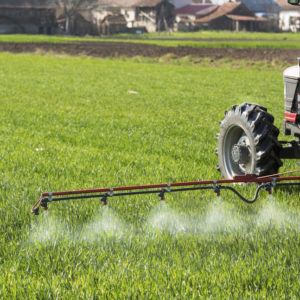 Bayer and its Monsanto subsidiary have faced more than 125,000 Roundup lawsuits in the U.S. alleging the manufacturers failed to warn consumers about the cancer risks associated with glyphosate exposure, with a handful of early trials ending in massive verdicts against the manufacturer and the company has now agreed to pay more than $10 billion to resolve much of the U.S. litigation.
Although the health risks extend beyond direct exposure to the weedkiller, with glyphosate residue often found in food products, Health Canada's proposal would increase the allowable amount.
Currently Canadian regulations allow 4 parts per million (ppm) of glyphosate in dry beans, 5 ppm in dry peas and there is no established MRL for tree nuts. Under the proposal, the limit on dry beans would be increased by nearly a factor of four, to 15 ppm, while the limit on peas would be doubled to 10 ppm. The proposal would set a first-time limit of glyphosate allowed in tree nut products at 1 ppm.
Comparatively, U.S. limits on glyphosate in dry beans is currently 5 ppm; 8 ppm for dry peas and 1 ppm for tree nuts.
Health Canada indicates the limit proposals are in response to an unnamed applicant, who wants to align the country's MRLs with those proposed by the World Health Organization, and the agency says these levels would not endanger Canadians' health.
"The MRLs set for each pesticide-crop combination are set at levels well below the amount that could pose a health concern," the proposal states. "If it is determined that an unacceptable risk exists, the product will not be permitted for sale or use in Canada."
Originally, Canadian residents and stakeholders only had until July 20 to submit comments on the proposal. However, on the day of the deadline, Health Canada extended the comment period until September 3 due to the high amount of interest shown in the proposal.
The proposal comes at a time when many countries and municipalities are going in the opposite direction, banning or restricting use of Roundup and other glyphosate-based herbicides even further.
Deadlines for an end to glyphosate use have been set in France and Germany, for example, and Thailand and Mexico are weighing similar bans amid heavy pushback from the agricultural industry. In addition, numerous cities and counties in the U.S., and some in Canada, have banned or restricted the use of Roundup on public property such as parks and school grounds.
In addition, some in the U.S. are calling for even further bans of the weed killer. The Environmental Working Group (EWG), an environmental advocacy group, recently issued a report indicating it found levels of glyphosate at 17,718 parts per billion in some Harris Teeter chickpeas being marketed as "organic", which was later confirmed by U.S. Department of Agriculture (USDA) investigators in a response letter to EWG (PDF).
The group says the U.S. 5 ppm limit on dry beans is a fraction of what the EWG believes is safe for human consumption, indicating it should be about 30 times lower.
The USDA's response to EWG indicated it plans to strengthen its National Organic Program to further prevent cross pollination of organic products by herbicides and pesticides.
"*" indicates required fields