Talc Exposure May Harm Human Health, Canadian Regulators Warn
April 23, 2021
By: Irvin Jackson
Health officials in Canada are the latest to raise concerns about the potential human health risks from talcum powder, indicating that products using loose talc may damage the lungs and cause ovarian cancer.
Over the past decade, there have been increasing concerns about the side effects of talc exposure, with many products found to contain toxic asbestos particles that are known to cause serious health risks.
There are currently tens of thousands of Johnson's Baby Powder lawsuits and Shower-to-Shower lawsuits pending throughout the United States, alleging that manufacturers knew about the human health risks, yet have withheld information from consumers and regulators.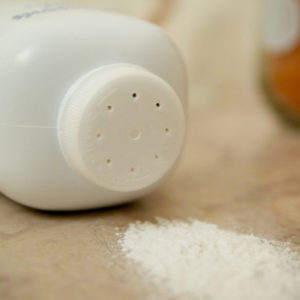 In a statement released on April 22, Health Canada announced the results of an investigation and final screening assessment of talc.
According to their findings, self-care products, cosmetics and other products which use loose talc powder can be harmful to humans. To counteract such risks, the agency also released a risk management report, which includes adding talc to that nation's List of Toxic Substances.
The screening assessment by the Canadian regulators was launched after consumer talc products sold in the United States were consistently found to be contaminated with amphibole asbestos, including tremolite and anthophyllite, which are carcinogens with no known safe levels.
Canadian health officials reviewed the issue under its Chemicals Management Plan, looking at both the health risks and the environmental impact.
"Most uses of talc are not a concern to human health. However, based on the latest science and the final screening assessment completed in 2021, the Government of Canada concludes that talc may be harmful to lungs when inhaling certain loose talc powder products, and it may cause ovarian cancer when using certain self-care products containing talc in the female genital area," Health Canada's press release states. "As a result, the Government is proposing measures to help manage the risks posed by the use of talc in a limited number of product types, such as certain cosmetics, natural health products and non-prescription drugs. Talc is not harmful for the environment."
Health Canada investigators found no significant health risks from oral exposure to talc or absorption through the skin. They also found only low environmental risks. However, due to the potential health risks from inhalation and female perineal exposure, Canadian health officials are developing a risk management approach that they hope will help reduce the risks of talc from certain cosmetics, natural health products and non-prescription drugs.
The biggest concerns found involved talcum powder products, like baby powder, as opposed to more concentrated powder products, such as pressed facial powders.
To mitigate the risks, Health Canada proposes the industry take measures to reduce inhalation exposure from talc-based products including cosmetics and natural health products and non-prescription drugs, and to reduce perineal exposure as well. Its unclear what form these mitigation efforts will take at this point, and the agency is taking public comment for the next 60 days in order to field potentially effective approaches to these goals.
"The Government of Canada plans to measure the effectiveness of the risk management actions by collecting and analyzing data, including data on talc prevalence and usage in cosmetics, natural health products and non-prescription drugs in order to measure progress towards meeting the risk management objectives," the risk management report states. "The results of performance measurement and evaluation will be used to inform whether further risk management action is warranted and will be made available to Canadians along with recommendations for further action, if applicable."
However, some reports have indicated the talc industry has done a poor job to date of mitigating the risks of talcum powder, and may have even concealed how serious those risks were for decades.
In November 2020, a study published in Environmental Health Insights found 15% of all talc-based cosmetics may contain asbestos, including products marketed to children. In the U.S., they are not even required by the U.S. Food and Drug Administration to test for asbestos in their products.
Talcum Powder Litigation
The FDA recently concluded a year long investigation of cosmetic products containing talc, finding many of the products evaluated by the agency tested positive for asbestos.
In response to growing concerns, Johnson & Johnson discontinued the use of talc-based powder in the U.S. and Canada in May 2020. However, the company continues to face massive litigation and verdicts in product liability lawsuits brought by users throughout the U.S., each involving similar allegations that regular use of the talc-based powder caused women to develop ovarian cancer, mesothelioma or other injuries.
Most of the litigation is currently pending in the federal court system, where the manufacturer is expected to face a series of "bellwether" trials in coming years, unless talcum powder settlements are reached to resolve large numbers of claims or the manufacturer is able to establish that it can consistently defend the safety of its product before juries.
"*" indicates required fields