FDA Fast-Tracked Cancer Drugs No More Effective, But More Expensive, Than Others
December 05, 2016
By: Irvin Jackson
Health researchers warn that many of the drugs that are fast-tracked for approval, since they are thought to be necessary, life-saving drugs, actually do not save any more lives than drugs that are approved through more rigorous means, and the main of the streamlined approval process appears to be lining the pockets of pharmaceutical companies. 
Researchers from the National Center for Health Research indicate that they are not seeing any overall survival (OS) benefit from cancer drugs approved by the FDA through expedited processes. However, the drugs tend to be far more expensive than their competitors, according to a research letter published on November 29 in JAMA Internal Medicine.
The report looked at a list of 18 cancer drugs approved by the FDA from 2008 through 2012, examining postmarketing studies, clinical trials and FDA review summaries associated with the drugs. Researchers also estimated annual Medicare costs for each drug.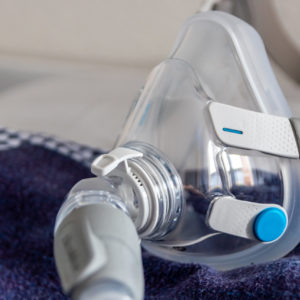 Did You Know?
Millions of Philips CPAP Machines Recalled
Philips DreamStation, CPAP and BiPAP machines sold in recent years may pose a risk of cancer, lung damage and other injuries.
Learn More
The findings indicate that quality of life (QoL) studies on seven of the drugs showed that two had worse effects on quality of life, four resulted in no statistical difference, and one had "mixed results." One of the drugs, Arzerra, actually reduced overall survival chances, while the other six drugs showed no overall survival benefit when compared with a placebo or observation group.
Despite the questionable benefits, many of those drugs were far more expensive. The researchers found that the most expensive drug, cabozantinib, sold under the brand names Cabometyx and Cometriq, carried an annual price tag of nearly $170,000, but reduced quality of life and failed to improve overall survival when compared with a placebo.
"The average cost of the 6 drugs with no different or worse QoL was $87,922 per year (ranging from $20,237 to $169,836)," the researchers found. "Despite having no OS or QoL benefit compared with placebo or observation, while presenting significant risks for serious adverse effects, all but 1 of the drugs retains FDA approval."
Of the 18 drugs the researchers looked at, 13 had annual costs exceeding $100,000.
The researchers are not the first to warn that the FDA, patients and Medicare are being cheated by drugs that were supposed to meet emergency needs for patients.
A November 2015 report by researchers at Johns Hopkins found that pharmaceutical companies are "gaming the system" in regards to the Orphan Drug Act, which is meant to provide fast-track the approval for drugs designed to treat deadly conditions that only impact a limited population. Instead, Johns Hopkins researchers warned that the law is being used to approve mainstream blockbuster drugs that are then promoted and prescribed for uses never approved by the FDA.
Johns Hopkins researchers found that in 2014, 41% of new drugs approved by the FDA were introduced via the Orphan drug law. Many of these drugs move on to become blockbusters, with more than $1 billion in sales. However, the law, originally approved in 1983, was meant to help drug manufacturers introduce medications that would otherwise be unprofitable, granting special patent protections and a faster route to the market, in situations where they would help 200,000 patients or less.
The law grants the drug seven years market exclusivity, tax breaks in the millions, and waives the millions of dollars of marketing application fees.
"If a new cancer drug does not have a statistically significant OS or QoL benefit, compared with the benefit of other drugs, physicians and patients must weigh the known risks and the costs of treatment choices," researchers in the latest study concluded. "However, our analysis indicates that, even when postmarket studies show the new drugs to have no clinically meaningful benefit compared with placebo or observation, most drugs retain FDA approval and remain on the market at prices comparable to those of the most expensive cancer drugs. This situation adds to the skyrocketing costs of cancer care, Medicare, and other health care programs."
"*" indicates required fields