Salmonella Outbreak Linked To Papayas Grows As CDC Traces Illnesses To Cavi Brand Products
July 08, 2019
By: Martha Garcia
Federal investigators have linked a growing salmonella outbreak to Cavi brand papayas, which appear to be tainted with bacteria that could cause severe cases of food poisoning.
The U.S. Centers for Disease Control and Prevention (CDC) issued a food safety alert  on July 5, indicating that Cavi brand whole, fresh papayas grown in Mexico are the probable source of the multi-state food poisoning outbreak, which first began sickening consumers in January.
The papaya salmonella outbreak has grown since it was first reported late last month, impacting at least 71 people in eight different states, including Connecticut, Florida, Massachusetts, New Jersey, New York, Pennsylvania, Rhode Island, and Texas. While no deaths have been linked to the papayas, at least 27 of the food poisoning cases were severe enough to require hospitalization.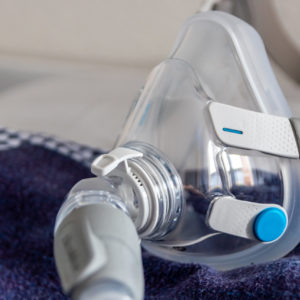 Did You Know?
Millions of Philips CPAP Machines Recalled
Philips DreamStation, CPAP and BiPAP machines sold in recent years may pose a risk of cancer, lung damage and other injuries.
Learn More
Until last week, the cause of the outbreak was unknown beyond its connection to papayas, but now the CDC says the strain of Salmonella Uganda is linked to Cavi brand whole, fresh papayas from Mexico and distributed by Agroson's LLC.
Health officials warn consumers not to eat any Cavi brand whole, fresh papayas. They are also warning consumers not to eat papayas used in fruit salads or other mixes if they are Cavi brand papayas. Restaurants and retailers should also not sell or serve Cavi brand papayas.
Other brands of papayas from Mexico are safe to eat and are not affected by the Salmonella outbreak, according to the CDC.
Illnesses were first reported on January 14, 2019, but most have occurred since April 2019. The hospitalization rate is much higher than typical for Salmonella outbreaks at 60%, with most incidents involving salmonella food contamination resulting in a hospitalization rate of about 20%.
People who become sickened by Salmonella typically experience symptoms within 12 to 72 hours after exposure to the bacteria. Symptoms include diarrhea, fever and stomach cramps.
The illness typically lasts four to seven days and most people recover without needing medical attention. In some cases the illness will become severe and a patient will need to be hospitalized. The bacteria can spread from the intestines to the bloodstream and then to other areas of the body.
People who face the highest risk of serious illness include children younger than five years old, pregnant women, adults over 65, and people with weakened immune systems.
Contact your doctor if you experience severe symptoms, such as high fever, blood in the stool, or frequent vomiting.
As of Monday morning, no Cavi papaya recall had been announced. If you are unsure if the papaya you purchased is Cavi brand, contact the place where it was purchased or simply be cautious and throw the papaya away.
Also, make sure to wash and sanitize all areas where Cavi brand papayas were stored, cut, prepared, or served on, including countertops, refrigerator drawers, or shelves.
For more information about the outbreak contact the CDC at (404) 639-3286.
"*" indicates required fields