CDC Outlines Findings on FiberCell Bone Matrix Tuberculosis Outbreak
September 10, 2021
By: Luke Tollen
Every patient who underwent surgery involving recalled FiberCel Bone Matrix tissue products should undergo tuberculosis treatment, even if they are asymptomatic, according to the findings of a federal study.
FiberCel is a fiber-based bone repair product, which is engineered to maintain characteristics of natural tissue for bone grafts, or alone as a bone void filler. It contains preserved living cells from donors to facilitate bone repair and healing in recipients, and is used during various spine and orthopedic procedures.
In June, the U.S. Centers for Disease Control and Prevention (CDC) warned about a tuberculosis outbreak, which affected more than 100 people who underwent surgery involving FiberCel Bone Matrix tissue products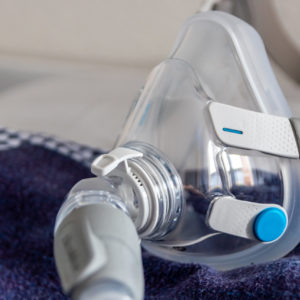 Did You Know?
Millions of Philips CPAP Machines Recalled
Philips DreamStation, CPAP and BiPAP machines sold in recent years may pose a risk of cancer, lung damage and other injuries.
Learn More
In the latest issue of the Morbidity and Mortality Weekly Report (MMWR), published on September 10, CDC researchers released the findings of an investigation into the outbreak, which was first detected by doctors at a Delaware acute care hospital after seven patients developed tuberculosis following spinal surgeries between March and April 2021.
The infections were tracked back to a single FiberCel product lot, and the Delaware Division of Public Health (DPH) was notified. A team from the CDC was deployed to investigate, and this report details their findings.
Researchers found 23 patients at the hospital underwent surgery involving the recalled bone matrix product. Of those, 19, or 83% developed tuberculosis symptoms within two to 66 days, with a median of 19 days, after product implantation. And of those, 15 tested positive for tuberculosis.
The affected patients reported symptoms including fever, chills, night sweats, weight loss, fatigue, and loss of appetite. Some patients also reported redness, pain, or drainage at the surgical site. Four patients reported neurologic symptoms, including paresthesia and dysphagia. Seven patients experienced pulmonary symptoms, including coughing and shortness of breath. Four patients were asymptomatic.
CDC researchers report 16 patients required hospital readmission within 24-84 days after the surgery, and twelve underwent additional surgical procedures to manage infection issues. One patient died at home three weeks after the product implantation surgery.
The CDC notes the recalled FiberCel lot was shipped frozen and opened inside the operating room, meaning health care personnel could have been exposed. Eventually, the hospital identified 152 health care personnel and seven patients who were exposed to recipients of the recalled bone matrix. The CDC notes that investigations are ongoing in order to identify additional exposures.
The CDC has urged all patients nationwide who have undergone surgery involving the contaminated FiberCel bone matrix lot "be immediately assessed and begin the four-drug treatment for tuberculosis disease, even if they are asymptomatic."
Tuberculosis is caused by the Mycobacterium tuberculosis bacteria, which spreads through the air when a person with TB in their lungs or throat coughs, sneezes, or talks. The infections are of such concern they need to be reported to the local or state health department tuberculosis program.
While most people infected with TB do not show symptoms, symptoms can include chest pain, breathing complications, chronic coughing, fatigue, chills, loss of appetite, shortness of breath, and swollen lymph nodes. Treatment of the infection often involves an extended course of antibiotics.
FiberCel Bone Matrix Recall
The CDC investigation was announced following a FiberCel Fiber Viable Bone Matrix recall issued by the U.S. Food and Drug Administration (FDA) on June 2. The recall included FiberCel products with product numbers VBM9901, VBM9905, and VBM9910 from lot number NMDS210011 that were derived from a single donor.
Aziyo Biologics, Inc., the manufacturer, suspended sales of FiberCel until further notice out of caution for its customers. Aziyo also issued an Urgent Notification Letter on June 2 to hospitals which received the product from the affected lot. The notification instructed customers who received FiberCel from this donor lot to examine its inventory and quarantine any remaining product.
The FDA instructed hospitals and surgeons to identify exposed patients and notify them at once of the recall and quarantine any remaining product and return it to Aziyo. The manufacturer announced it will provide prepaid shipping containers for the return of any unused FiberCel.
Complaints associated with the FiberCel product recall should be directed to Medtronic by calling 888-869-2435.
"*" indicates required fields