More Than 80% of U.S. Pregnancy Deaths Preventable: CDC
September 23, 2022
By: Martha Garcia
A new federal report paints a concerning picture about the state of maternal healthcare in the U.S., indicating that more than 80% of pregnancy-related deaths could have been prevented.
Four out of five women who die during and after pregnancy could have been saved, according to new data from the U.S. Centers for Disease Control and Prevention (CDC). In addition, the report highlights stark disparities in treatment, revealing that, among American Indian or Alaska Native pregnancies, 93% of pregnancy deaths could have been prevented if the proper medical care had been provided.
CDC researchers reached these conclusions using data from the 2017-2019 Maternal Mortality Review Committees across 36 states, which are intended to be representative of diverse clinical and non-clinical backgrounds, to evaluate the circumstances around pregnancy-related deaths in the U.S. and form recommendations to prevent future deaths.
Leading Causes of Pregnancy Deaths
Maternal deaths reviewed in the report not only include incidents that occur during pregnancy, labor and delivery, but also included fatalities that occurred up to a year after giving birth that were still pregnancy-related.
Mental health problems were the leading cause of maternal deaths, accounting for 23% of all pregnancy-related deaths, CDC researchers found. This includes deaths linked to suicide, overdose, and substance abuse.
The next leading cause was excessive bleeding, or hemorrhage, causing 14% of maternal deaths. Cardiac or coronary conditions accounted for 13% of deaths. Other causes included infection, blood clots, and cardiomyopathy, which is a disease of the heart muscle. All three account for 9% of deaths each.
Hypertensive disorders, or problems related to high-blood pressure, accounted for 7% of pregnancy-related deaths.
Pregnancy Treatment Disparities
The report also broke down pregnancy death rates by race and ethnicity, indicating that American Indian or Alaska Native (AI/AN) people are disproportionally impacted. More than 93% of pregnancy-related deaths among American Indian or Alaska Native people were preventable.
The most common causes of death among AI/AN people included mental health conditions and hemorrhage; accounting for 50% of deaths.
Black Americans make up a disproportionate percentage of pregnancy-related deaths. Among the US population, 59% of people are white, but accounted for 46% of deaths. However, Black Americans accounted for 31% of the deaths, despite making up only about 14% of the population.
For Black Americans, heart problems were the leading cause of pregnancy deaths, but for white and Latino Americans, mental health problems were the leading cause.
Half of Pregnancy Deaths Occur After Delivery
Roughly one-quarter of deaths occurred during pregnancy, one-quarter occurred on the day of delivery or within seven days after. However, the other half of deaths occurred from one week after delivery to one year after pregnancy.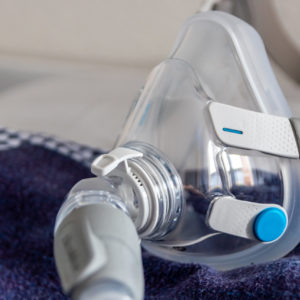 Did You Know?
Millions of Philips CPAP Machines Recalled
Philips DreamStation, CPAP and BiPAP machines sold in recent years may pose a risk of cancer, lung damage and other injuries.
Learn More
Considering more than half of pregnancy related deaths occur up to one year after delivery, CDC researchers said it is critical for healthcare professionals to screen patients for current or recent pregnancy to determine if there are appropriate solutions or interventions to help prevent death.
It is key for doctors and healthcare providers to listen to the concerns of people who are pregnant and have been pregnant during the last year to help get them the care they need, the researchers warned.
Other prevention methods include wider access to insurance coverage to improve prenatal care and consistent follow-up after pregnancy.
"The report paints a much clearer picture of pregnancy-related deaths in this country," Wanda Barfield, director of CDC's Division of Reproductive Health at the National Center for Chronic Disease Prevention and Health Promotion wrote in a press release. "The majority of pregnancy-related deaths were preventable, highlighting the need for quality improvement initiatives in states, hospitals, and communities that ensure all people who are pregnant or postpartum get the right care at the right time."
"*" indicates required fields