Chantix Suicidal Thoughts, Depression Risk Identified in New Study
November 03, 2011
By: Staff Writers
The side effects of Chantix may cause a substantial increased risk of suicidal behavior and depression, a group of U.S. researchers say, contradicting the recent findings of a federal study. 
In the new study published this week in the scientific journal PLoS One, researchers looked at the FDA's own adverse event reports on smoking cessation products and found that Chantix accounts for 90% of all reports of suicidal behavior and depression by people taking smoking cessation products, like Zyban and other nicotine replacements.
Researchers from the Institute for Safe Medication Practices and Wake Forest University School of Medicine looked at 3,249 reports of suicidal/self-injurious behavior or depression by people taking smoking cessation products over a 13-year period. They found that 2,925 of those were reported by people using Chantix, which has only been on the market for the last four years.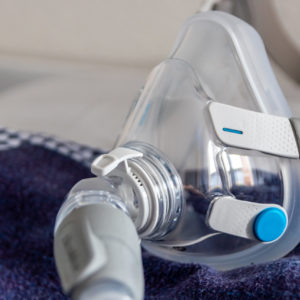 Did You Know?
Millions of Philips CPAP Machines Recalled
Philips DreamStation, CPAP and BiPAP machines sold in recent years may pose a risk of cancer, lung damage and other injuries.
Learn More
The study concludes that the risk of Chantix suicidal thoughts and depression make the prescription medication unsuitable for use as a first-line smoking cessation treatment.
The findings heavily contradict those of an FDA-funded study announced in an October 24 Chantix drug safety communication. The FDA's epidemiological studies failed to find any link between Chantix and dangerous psychiatric side effects.
However, researchers who conducted the latest study point out that the FDA studies only looked for events that led to hospitalization. They noted that suicides, depression, aggression and even many assaults do not necessarily result in hospitalization, and thus were missed by the FDA study.
According to the latest findings, Chantix risks outweigh its benefits, particularly with the number of other smoking cessation products on the market. Researchers recommended Chantix only be used after other attempts to stop smoking have failed, and should never be used by people in sensitive occupations like airline pilots, air traffic controllers, active duty military personnel, police, truck and bus drivers, and emergency medical workers.
Pfizer has responded to the study, saying that using the adverse event reports is flawed because they are spontaneous and often do not contain important medical information and cannot establish a causal relationship between Chantix and suicidal thoughts, behavior or depression.
Chantix (varenicline) was approved in the United States by the FDA in 2006 as a prescription medication to help people quit smoking. The drug works by reducing the positive feelings that come from cigarettes, blocking the receptors in the brain commonly stimulated by nicotine. However, the impact of the drug on the brain has resulted in a number of reports from users who experienced sudden, unusually aggressive behavior, thoughts of self-harm and suicide. Growing concerns over the drug have led to an ongoing investigations into the side effects of Chantix in the United States.
The prescription medication, which is designed to help people stop smoking, already holds the dubious title of being the drug associated with the most FDA adverse event reports of any prescription medication in the United States, including powerful painkillers and other drugs used to treat more serious conditions. More patients and doctors call or write the agency to complain about Chantix health problems than any other drug currently on the market by a wide margin.
A number of Chantix lawsuits have been filed in courts throughout the United States on behalf of individuals who have died or suffered serious injuries as a result of a suicide or unusual behavior allegedly caused by Chantix. In recent weeks, some lawyers have begun reviewing the potential for Chantix heart lawsuits as well.
"*" indicates required fields