Chicken Roller Sandwich Recall: Risk of Listeria Contamination
August 06, 2008
By: AboutLawsuits
The U.S. Department of Agriculture (USDA) has issued a food recall for ready-to-eat chicken sandwiches sold under the "Progressive Gourmet" brand since July 30, 2008. The "Chicken Roller" sandwiches may be contaminated with Listeria, so the USDA has classified this as a Class I recall, which indicates that eating the pre-packaged chicken sandwiches could lead to a severe and potentially fatal food poisoning.
The Chicken Roller sandwich recall involves about 285 pounds of the ready-to-eat chicken products manufactured by DBC, Inc., who also does business as World Class Canapes, Inc. The sandwiches were produced on July 30, 2008 and have been distributed to retail outlets throughout Massachusetts since then.
Three different chicken roller products, sold in 80 ounce cases, are impacted by this recall: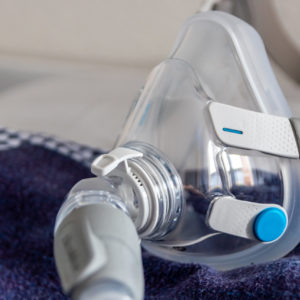 Did You Know?
Millions of Philips CPAP Machines Recalled
Philips DreamStation, CPAP and BiPAP machines sold in recent years may pose a risk of cancer, lung damage and other injuries.
Learn More
"Progressive Gourmet Buffalo Chicken Roller Sandwich" with establishment number "EST, P-31566" , sell-by date of "8/2/08", and case code "8500WRAS"
"Progressive Gourmet Chicken Caesar Roller Sandwich" with establishment number "EST, P-31566", sell-by date of "8/2/08", and case code "8500WRCA"
"Progressive Gourmet Honey Turkey with Baby Spinach Roller Sandwich" with establishment number "EST-P-31566", sell-by date of "8/2/08", and case code "8500WRTU"
Microbiological sampling by the Food Safety and Inspection Service (FSIS) of the USDA discovered that the sandwiches may be contaimed with the bacteria Listeria monocytogenes. Consumers who purchased any of the recalled Progressive Gourmet Chicken Roller Sandwiches since July 31, 2008 should not eat the products. The Establishment number is located inside the USDA inspection mark on the product packaging.
Listeriosis is a type of food poisoning which is caused by eating food that is contaminated by the bacteria Listeria monocytogenes. It is generally rare, but can cause potentially fatal illness. It is not usually found in healthy individuals, but those weak immune systems, the very young, the elderly and pregnant women could be at the greatest risk of severe illness if they eat the chicken rollers.
Symptoms of a Listeria infection could include nausea, high fever, severe headache, neck stiffness, confusion and convulsions. Listeriosis may cause miscarriages and stillbirths among pregnant women, and if the disease spreads to the nervous system it can be fatal.
Listeria can be prevented by cooking foods thoroughly and sanitizing food preparation and manufacturing surfaces. Although details of how the Progressive Gourmet Chicken Roller sandwiches became contaminated has not been disclosed, it appears likely that negligence during the manufacturing or packaging process allowed the sandwiches to become contaminated with the bacteria.
According to the manufacturer and the USDA, there have been no confirmed cases of listeriosis tied to eating the Progressive Gourmet Chicken Roller sandwiches. Individuals who have uneaten sandwiches have been urged to throw them away immediately, and anyone who has consumed any part of the sandwich and experiences symptoms of food poisoning should seek immediate medical attention.
For consumers who believe they may have suffered from Listeriosis food poisoning as a result of the Progressive Gourmet Chicken Roller sandwiches, food poisoning lawyers have recommended that any uneaten portion of the sandwich or remains of the packaging should be safely stored in a marked bag until a decision has been made about whether to pursue a legal claim.
Listeria Lawsuits : AboutLawsuits.com

August 6, 2008 at 5:31 pm

[...] PagesChicken Roller Sandwich Recall: Risk of Listeria ContaminationCalifornia Burrata Cheese Recall ExpandedCaseificio Voglie di Latte Burrata Recall: Listeria [...]
"*" indicates required fields