ATV Accidents Involve High Rate of Childhood Injuries: Study
October 27, 2011
By: Staff Writers
Failure to wear helmets, multiple riders and manufacturers making faster and faster all-terrain vehicles (ATV) are leading to a growing number of child injuries, health experts warn. 
About 200 children die each year in ATV accidents, and they account for about one-third of the 130,000 to 150,000 ATV injuries that result in emergency room visits each year, according to two ATV accident studies (pdf) presented on October 17 at the national conference of the American Academy of Pediatrics (AAP). ATV rollover accidents were the cause of most child ATV injuries, the AAP studies found.
One study looked at ATV injury data on 345 injuries from 2002 to 2009. Researchers from the University of Iowa found that 80% of the ATV injuries were suffered by males and 30% were suffered by children under the age of 16. Less than 20% of riders involved in the injuries wore helmets, with children and drivers more likely to wear head protection than adults and passengers.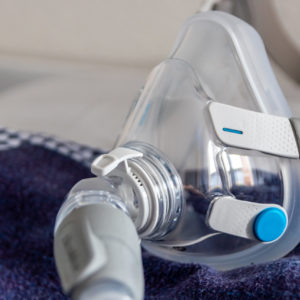 Did You Know?
Millions of Philips CPAP Machines Recalled
Philips DreamStation, CPAP and BiPAP machines sold in recent years may pose a risk of cancer, lung damage and other injuries.
Learn More
The study found that 42% of all injury-causing crashes were rollover accidents and head injuries were the leading cause of death. All of the child injuries involved children riding in adult-sized ATVs. Far too often, children were allowed to drive adult-sized ATVs and practiced unsafe behavior, like driving without helmets or carrying passengers. The AAP recommends that ATVs not be used by children under 16.
Another study found that shortening ATV seats helped discourage multiple passengers. Researchers found that less passengers resulted in fewer ATV injuries. The lead author of both studies, Dr. Charles A. Jennissen, recommends use of a list of safety tips for ATV riders compiled by the University of Iowa's Children's Hospital:
Always wear a helmet
One person at a time
Ride the right size machine
Always wear your protective gear
Never ride on the road
Take a safety course
Tell someone where you are going
Respect private property
Never use alcohol or drugs
Always obey the rules
VERONICA

October 29, 2011 at 4:32 am

my duaghterMERCEDEZE ALEXANDRIA HUMMEL was ONLY seven yrs old at the time of her accident resulting in death, i was told she was wearing a helmet but THAT did not stop the four wheeler from rolling over on flat terrain. nor did it stop her grandmother from purchasing the monster for a 7 yr old and a 6 yr old to ride because the atv company told her it was the safest out there knowing that she was[Show More]my duaghterMERCEDEZE ALEXANDRIA HUMMEL was ONLY seven yrs old at the time of her accident resulting in death, i was told she was wearing a helmet but THAT did not stop the four wheeler from rolling over on flat terrain. nor did it stop her grandmother from purchasing the monster for a 7 yr old and a 6 yr old to ride because the atv company told her it was the safest out there knowing that she was buying an 800 bl atv for a six and seven yr old. not only did the size not did the size not discourage her , but neither my self or the other mother get notified or asked permission for our children to ride . if the study for atvs look into that you might find out that most parents do not. children go to friends that have them, other family and are never asked permission before the child rides. this makes me angry this needs to stop, and this country needs to stand up for the children becuase they do not have a chioce in what their parens or grnd parents purchase (and monkey see monkey do ) every child trust their parents and or grandparents. so how do they know its not safe? well the government knows they are not and if any other product tht is sold on this planet is not safe and shows to kill children they would make them change to safer product or take completely off the market. why not these toys , ill tell you why becuase our government allows them to say they are farm vehicles. nooooo. what good are they at the farm they dont plow your garden, they dont seed your plants , or sow your feilds no ! farm equipment bull. they are toys big boy toys allowed to be sold to and for children . you would not sell a gun to a child would ya. noo! becuase why ? because they are unsafe, and it can kill your child andchildren do not always have the mind state to make an adult decision. you put laws on having guns on the street what about a child killing four wheeler , adult or not they are somebodys child . people buy them because they are on the market , and becuase our government states that if it is sold it has to be safe and thats what the people think , its a mind game . really its like teaching your kids to stand in a line after a while they just do it. same with these atvs. give it to them enough they will believe their safe and you and i know they are not.im angry i am angry that you protect the manufactures with laws and a treaty that you the government came up with to keep their bussiness, but do not protect our children your future bussinessmen congress men hell you future presedent, we as parents AND THE CONSUMER TO THEASE PRODUCTS NEED TO STAND UP. WANT TO CREATE MORE JOBES , PUT MEN OUT THEIR TO WORK, FOR OUR COUNTRY BY EVERY STINKING PRODUCT THATS OUT THEIR AND MAKE SURE IT WANT POTENTIALY KILL A CHILD BEFORE IT IS PUT ON ANY MARKET AND IF IT IS ALREADY ON THE MARKET TAKE IT OFF. WANT THIS COUNTRY ATAKE THE STAND FOR OUR CHUILDREN INSTEAD OF RECIEVING PORTIONS OF THE PROFIT THAT IS KILLING THEM. HELL I KNOW WHAT I WANT AS AN ATTORNEY I WANT ONE WHO WILL GO AFTER THE PERSON OR PERSONS THAT ENVENTED IT, THE PERSON WHO TOOK IT UPON HISELF TO MAKE HIS WILD DREAM BECOME EVERYONE ELSES NIGHTMARE, HAVE THIS ATTORNEY GO AFTER THE POLITICIAN OR CONGRESSMAN THAT ALLOWED THE LAW TO PASS IN 1985. THAT WE HAVE NO WRITES TO WHAT IS BEING SOLD TO OUR FAMILY MEMEBERS. GO AFTER THEM IM ANGRY , IM HURTING AND DAMN!!!!! I STILL CANT GET MY DAUGHTER BACK, NOW CAN I? I CAN ONLY FIGHT THE FIGHT TO AVENGE HER KILLERS EVERY LAST ONE OF THEM, AND I WANT REST TILL HAVE IT DONE, NO REST ,
"*" indicates required fields