Hand Sanitizer Poisoning Concerns Result in 3,463 Reports Involving Childhood Exposure
March 09, 2018
By: Russell Maas
Concerns about hand sanitizer poisoning continue to be reported to poison control centers at an alarming rate, with more than 3,400 problems identified over the first two months of this year, following more than 113,000 hand sanitizer exposure reports since 2011.
In a recent update about the risk of alcohol poisoning from hand sanitizers, the American Association of Poison Control Centers (AAPCC) indicates that a national database of poison control reports has identified 1,681 exposures among children 12 and younger in January 2018, and 1,780 reports in February 2018.
The report warns that the high concentration of alcohol in hand sanitizer products frequently plays a factor in exposure reports, as it may cause young children to suffer alcohol poisoning.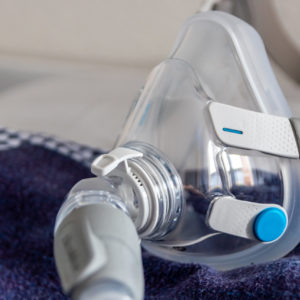 Did You Know?
Millions of Philips CPAP Machines Recalled
Philips DreamStation, CPAP and BiPAP machines sold in recent years may pose a risk of cancer, lung damage and other injuries.
Learn More
The amount of alcohol in hand sanitizers typically ranges from 40 percent up to 95 percent. Most contain over 60 percent ethyl alcohol. Ethyl alcohol has a stronger alcohol concentration than most hard liquors. Comparatively, wine contains 10 to 15 percent alcohol, while beer may contain 5 to 10 percent alcohol.
Antibacterial soaps and hand sanitizers have become increasingly popular over the last several years, especially among parents of young children, with the market now a $1 billion-a-year industry. However, in addition to concerns over alcohol content, health experts and scientists have voiced growing concerns over the side effects to triclosan and triclocarban,which are commonly used in the soaps, and may carry toxic side effects and disrupt the endocrine system.
Hand sanitizers are commonly packaged in brightly colored bottles. Many contain glitter and are scented to smell like food or candy. These characteristics are highly appealing to young children, and some may think the products actually contain food.
Consumption of hand sanitizer products can pose a variety of side effects and injuries including confusion, vomiting, slow breathing, low body temperature and bluish skin color. In severe cases when the child has swallowed a considerable amount they could be at risk of respiratory arrest that could lead to death. The AAPCC issued a warning last year that lethal amounts could be present in children under five with consumption of just two or three squirts from a bottle.
The Centers for Disease Control and Prevention (CDC) notes that from 2011 to 2014, a total of 70,669 hand sanitizer exposures in children aged 12 years or younger were reported to the National Poison Data System (NPDS), with more than 65,000 of those adverse exposures resulting from the use of alcohol-based hand sanitizers, while only just over 5,000 stemmed from non-alcohol based hand sanitizer products.
The AAPCC recommends that parents and caregivers keep both alcohol containing and non-alcohol hand sanitizers well out of reach of children at all times and only apply a dime-sized portion to children's hands. Parents of children suspected of consuming hand sanitizer products of any quantity are encouraged to contact Poison Help at 1-800-222-1222 immediately, and to not wait for symptoms to develop.
"*" indicates required fields