Children Are Getting More Drugs for Anxiety, Less Therapy: Study
June 15, 2023
By: Stephanie Yanovich
New research suggests doctors often recommend prescription drugs, not therapy, for anxiety disorders among children and teenagers, even though most mental health experts do not recommend the use of medication alone to treat youth anxiety.
Over the last 17 years the number of young people prescribed medications for anxiety disorders has increased dramatically, while child psychotherapy treatments have decreased, according to findings published this month in the medical journal Pediatrics.
Researchers with Nationwide Children's Hospital indicate that this trend runs counter to established mental health standards, which recommend medication as a supplement to therapy for the management of anxiety in youths, and not as a standalone treatment. This raises concerns that many children are receiving improper treatment recommendations at the time anxiety disorders are diagnosed.
Roughly 5.8 million U.S. children had a diagnosed anxiety disorder in 2019, according to the U.S. Centers for Disease Control and Prevention (CDC), and it is widely acknowledged that mental health problems among children has skyrocketed over the past few years, following the COVID-19 pandemic.
Researchers indicate the reduction in child psychotherapy stems from an overburdened health care system, and drug manufacturers providing incentives that encourage doctors to prescribe anxiety drugs, such as selective serotonin reuptake inhibitors (SSRIs), benzodiazepines, serotonin–norepinephrine reuptake inhibitors (SNRIs), and antihistamines as primary treatments for youth mental health disorders.
Therapy for Children With Anxiety Decreased, While Prescription Drug Use Remained Steady
In this latest study, researchers examined data from 46.4 million pediatric office visits between 2006 and 2018. They organized the visits into three time groups: 2006-2009, 2010 to 2013, and 2014 to 2018.
According to the findings, visits for pediatric anxiety disorders tripled overall during the study period, from 1.4% between 2006-2009 to 4.2% between 2014 and 2018. But while the proportion of anxiety drugs prescribed during all three time groups remained steady at 60%, the rate of doctor's office visits for anxiety that included psychotherapy decreased, from 48.8% in 2006-2009 to 32.6% in 2014-2018.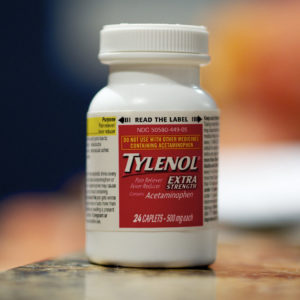 Based on this data, researchers determined the number of children whose doctors recommended only drugs, and not therapy, to treat anxiety increased by over 16% from 2006 to 2018.
The researchers concluded that the overall rise in children with anxiety and other mental health disorders has overburdened health providers, resulting in over reliance on drug prescriptions without the recommended supplemental therapy.
They also noted that Medicaid and other insurer reimbursements and incentives for drug prescriptions have risen over the last decade, making child drug treatment more profitable for doctors and more acceptable to parents possibly influenced by pharmaceutical marketing campaigns.
To prevent further overreliance on anxiety drugs for children, the researchers recommend additional studies on the growing youth mental health crisis and how healthcare providers can increase access to resources like psychotherapy.
Pediatric Mental Health Drug Overuse Concerns
The  findings of this latest study are similar to previous research suggesting child antipsychotic drug prescriptions for anxiety, depression, ADHD, and similar disorders are too high.
Recent data indicates children are particularly vulnerable to drug side effects and dosing errors, with prescription mental health drugs like ADHD medication posing a heightened risk for a potentially fatal overdose. Benzodiazepines like Xanax, Halcion, Ativan, and Klonopin have also been shown to increase risk of "drug seeking behaviors" in children, with potentially lethal overdose consequences.
The researchers in this latest study noted that the U.S. Preventative Task Force updated anxiety screening guidelines issued last year, recommending anxiety evaluations for children as young as 8, which could potentially increase prescriptions of drugs to treat youth anxiety even further.
"*" indicates required fields