Sedatives Like Xanax, Valium, Linked to Rising Overdoses: Study
February 22, 2016
By: Martha Garcia
With concerns about overdoses involving narcotic painkillers receiving substantial attention in recent years from the media and drug regulators, a new study suggests that another class of widely used prescription drugs, known as benzodiazepines, may also pose a serious risk for patients.
In a study published online by the American Journal of Public Health on February 18, researchers indicate that the overdose death rate involving medications like Xanax, Valium and other "benzos" have increased at least fivefold since 1996.
The increasing rate of overdoses pose a serious concerns for doctors and researchers, who are calling for stricter regulation of the commonly prescribed psychoactive drugs, which are used to treat anxiety, insomnia, agitation and other conditions.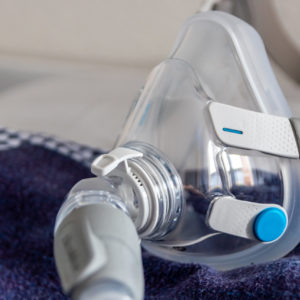 Did You Know?
Millions of Philips CPAP Machines Recalled
Philips DreamStation, CPAP and BiPAP machines sold in recent years may pose a risk of cancer, lung damage and other injuries.
Learn More
Researchers from the Albert Einstein College of Medicine in New York City, lead by Dr. Joanna Starrels, used data from Medical Expenditure Panel Survey, a system that tracks drug prescriptions, and multiple cause of death data from U.S. Centers for Disease Control and Prevention (CDC). The data focused on benzodiazepine prescription overdoses in the U.S. between 1996 to 2013.
The overdose death rate from benzodiazepines increased from 0.58 to 3.07 per 100,000 adults between the 18-year period.
The percentage of adults filling a benzodiazepine prescription increased from four percent to 5.6%, with the average quantity of prescriptions more than doubled as well. Prescriptions increased from 1.1 to 3.6 kilogram lorazepam equivalents per 100,000 adults from 1996 to 2013.
In 2013, overdoses from benzodiazepines accounted for 31% of nearly 23,000 prescription drug overdose deaths in the U.S.
Growing Sedative Problems
More than five percent of American adults filled prescriptions for benzodiazepines and the overdose rate increased more than four times from 1996 to 2013, eventually plateauing after 2010. However, overdose rates among adults over 65, blacks, and Hispanics has increased.
A recent study published in JAMA Psychiatry, revealed benzodiazepines, like Xanax and Valium, are often over-prescribed to elderly patients. Nearly one-third of older adults use tranquilizers and 9 percent of patients over the age of 65 regularly use drugs like Valium, placing them at higher risk of impaired mental faculties, falls, addiction and withdrawal symptoms.
Another study published in the British Medical Journal revealed patients over 65 who take benzodiazepines face an increased risk of developing dementia. More than a quarter of patients developed dementia after being given those drugs. Other research found a link between benzos and increased risk of Alzheimer's disease.
A study published last year by the Governors Highway Safety Association revealed "drugged driving" is increasing, where people are commonly driving while taking prescription drugs, causing fatal accidents. Four percent of fatally injured drivers tested positive for benzodiazepines.
Lead author Starrels said the benzodiazepine epidemic has not received enough attention compared to the media attention directed at opioid painkiller addiction and overdoses.
The death rate is still lower than that of narcotic overdoses, but when people take  benzodiazepines they often take narcotics as well. Nearly 75% of benzodiazepine overdoses also involve narcotics drugs, like Oxycontin or heroin.
Overall, the number of individuals using benzodiazepines increased 67% from 8.1 million to 13.5 million from 1996 to 2013. As more prescriptions have been filled, more people have died.
Researchers call for tighter regulations concerning benzodiazepines, including prescribing smaller quantities, recommending shorter durations, and using other non-habit forming drugs. Public education is also needed about these drugs to help educate patients on the dangers of benzodiazepines when used in combination with alcohol and other substances.
Benzodiazepines should especially be kept away from children. Use of these drugs may lead to "drug-seeking behaviors" and resulting in serious and sometimes lethal consequences.
"*" indicates required fields