Chrysler Engine Oil Sludge Lawsuits
February 01, 2009
By: AboutLawsuits
Certain Chrysler Sebring and Chysler Concords from the 1998 to 2002 model years could contain defective 2.7 liter V6 engines which are prone to catastrophic engine failure due to a build up of oil sludge.
STATUS OF CHRYSLER ENGINE LAWSUITS: Product liability lawyers are reviewing potential Chrysler lawsuits on behalf of owners who have experienced engine failure caused by oil sludge. Chrysler has been wrongfully denying warranty coverage.
All federal Chrysler 2.7 liter engine failure class action lawsuits have been consolidated in an MDL in the District of New Jersey.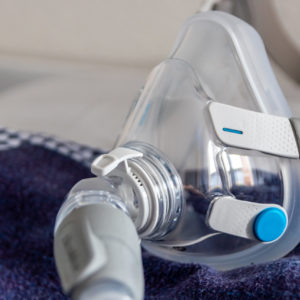 Did You Know?
Millions of Philips CPAP Machines Recalled
Philips DreamStation, CPAP and BiPAP machines sold in recent years may pose a risk of cancer, lung damage and other injuries.
Learn More
>>REVIEW A CHRYSLER OIL SLUDGE LAWSUIT WITH A LAWYER<<
OVERVIEW: For certain models of Chrysler and Dodge vehicles since 1998, a defective 2.7 liter engine has been used that has been found to suffer catastrophic engine failure much earlier than would be expected.
Owners of Chrysler Sebring, Chrysler Concord and 300 models have reported that oil sludge has resulted in engine failure as early as 20,000 miles, but in most cases around 50,000 to 60,000 miles. This could cause the engine to suddenly seize, potentially resulting in an accident.
CHRYSLER ENGINE PROBLEMS: The Chysler engine problems are caused by the smaller size of the engine, which were designed with a 5 quart capacity instead of 6. This took away margin so that if the oil is not changed on schedule oil sludge could develop.
Chrysler has been denying warranty coverage since oil sludge is excluded, and they have attempted to shift the blame for their poor design to the vehicle owners. However, even if an owner establishes that they maintain their vehicle's engine as recommended in the owners' manual, the company has still refused to honor the warrantee in some cases.
An engine failure due to oil sludge in Chrysler vehicles often requires a complete engine replaccement, which can cause between $4,000 and $10,000.
CHRYSLER ENGINE CLASS ACTION LAWSUITS: A growing number of lawsuit have been filed by Chrysler warranty lawyers alleging that design defects in the 2.7 liter V6 engines make them prone to form oil sludge, causing the engines to fail much earlier than would normally be expected by a vehicle owner taking reasonable steps to care for their car.
Joseph

September 11, 2022 at 9:45 am

In 2005, purchased a 1999 Sebring convertible with the 2.7L in Hawaii with around 40k miles. The dealership guaranteed they completed an all around inspection. Also purchased the extended warranty. This was my work car and I only worked 4 1/2 miles to work at Tripler. So, with less than 10k miles put on the car, it started knocking. Oil pan revealed engine sludge terribly. Took back to the dealer [Show More]In 2005, purchased a 1999 Sebring convertible with the 2.7L in Hawaii with around 40k miles. The dealership guaranteed they completed an all around inspection. Also purchased the extended warranty. This was my work car and I only worked 4 1/2 miles to work at Tripler. So, with less than 10k miles put on the car, it started knocking. Oil pan revealed engine sludge terribly. Took back to the dealer and was told it needed a new engine and would take months to get one from the mainland. Initially they refused to honor the extended warranty. Threatened to take them to court and they agreed to replace engine. 6 months later, they delivered the car back to me. Unloaded car as soon as I got it back as car couldn't leave the island until paid for. Never again.

Rudy

November 27, 2020 at 5:51 pm

I have a 2003 Concorde I love this car my antie gave it to me. So first the trans is going out. It well get stuck in 2nd gear have to turn car off now my head gasket goes out and my thermostat and why put the damn thing on the side of the motor just stupid so now I got tare the whole engine down just to get to both of them..... Help me out was there a recall on these cars Kl

Wayne

September 8, 2017 at 8:21 pm

due engine sludge, my 2007 engine failed, chrysler wanted 6000 to replace, had it rebuilt for 2400 and dumped it. will never buy a chrysler product again, that was my 4the chrysler,

Diana

May 26, 2017 at 12:14 am

Help 2008 Chrysler and the engine is gone is there anything I can do please help

Ken

March 12, 2017 at 4:11 pm

Think i was schnucked into buying a used 02 sebring.

Simone

November 28, 2016 at 5:40 pm

I have a 2008 v6 2.7l engine baught it used from ford dealership. Had the car for less than 6 months and need a new engine gunna cost me $5000 and i still owe more than $10,000 on the car. Dont want to mess my credit up so still paying for a car i cant even drive.

holly

November 22, 2016 at 4:31 am

I have a 2005 Sebring an the engine failed 200 miles from home and needed a $852 tow. My boyfriend who works electrical, mechanical, hydraulic, pneumatic equipment of all types has opened the engine and it's full of sludge. I had to purchase another vehicle to work.

Linda

May 25, 2016 at 7:24 pm

I had under 74,000 miles on my 2001 Sebring when the engine began knocking and rumbling. I was able to make it home but was never able to drive it again. Five months previous to this I brought it to the dealer because it was loosing oil. They charged me a hefty $794.64 for all the work which included replacing the oil pan gasket and other things but they never told me anything about oil sludge [Show More]I had under 74,000 miles on my 2001 Sebring when the engine began knocking and rumbling. I was able to make it home but was never able to drive it again. Five months previous to this I brought it to the dealer because it was loosing oil. They charged me a hefty $794.64 for all the work which included replacing the oil pan gasket and other things but they never told me anything about oil sludge problems or engine issues. Two weeks before that I paid another $313.73!! I finally bought a new car and will NEVER buy a Chrysler or Dodge, EVER. I changed my oil faithfully and took care of my car, always keeping it garaged.

agapito

February 29, 2016 at 8:56 pm

i have a 2007 300 crysler 2.7 crap liter and we changed oil regularly and it just started knocking all the sudden ,then finally i had to park it . my mechanic said it was due to oil sludge ,now they want $ 3000.00 for a new motor not including installation . i will new buy dodge or crysler again

Matt

January 9, 2016 at 5:49 pm

I have an 05 sebring convertible with125K miles car is great until yesterday. Started knocking. I'm a mechanic so I keep up with my maintenance. This motor is junk I think Chrysler should have to replace it for free. This is there problem and should be sued or replace it with a full warranty on it. I am gonna talk to a lawyer.

stephanie

December 31, 2015 at 1:01 am

I am very disappointed in chrysler I have a 2010 charger first the power steering goes out the pump slung metal all threw my hoses and car had a recall on the power steering pump but chrysler wouldn't fix it ended up replacing everything at my owen expense very costly even had to buy new oil cooler for it now the cam shafts chain has broken and there's a spring laying in the bottom of the engine w[Show More]I am very disappointed in chrysler I have a 2010 charger first the power steering goes out the pump slung metal all threw my hoses and car had a recall on the power steering pump but chrysler wouldn't fix it ended up replacing everything at my owen expense very costly even had to buy new oil cooler for it now the cam shafts chain has broken and there's a spring laying in the bottom of the engine where it came from I have no idea now I have all my oil change receipts and having to pay a tow truck to take it to the dealer for them to fix and honor there life time warranty on the engine not sure how this will go I'm sure chrysler will not own up to there faulty engines and I will have to pay out of pocket for the repairs which I can't afford so I'll probably have a new yard deceration that I still have to pay for

cosio

December 30, 2015 at 11:44 pm

Please help. My. Engine broke down and dont have the money to get it replaced.please help?

Tony

October 1, 2015 at 2:28 am

I'm taking my 300 in for routine oil change and was told had oil sludge build up..But my thing is how when having serviced regularly when time for oil too be changed.. Didn't Chrysler receive bailout money from government! So why should we the people of owners of the 300 or any 2.7L engine owners have to pay twice for a defect they knew about at start.. This is not fair for the owners or the peo[Show More]I'm taking my 300 in for routine oil change and was told had oil sludge build up..But my thing is how when having serviced regularly when time for oil too be changed.. Didn't Chrysler receive bailout money from government! So why should we the people of owners of the 300 or any 2.7L engine owners have to pay twice for a defect they knew about at start.. This is not fair for the owners or the people paying taxes.. Is this where our tax money goes on defections of parts for the American people..

kallie

September 3, 2015 at 9:37 am

I been having similar issues with my 300 touring

Christine

August 12, 2015 at 2:36 am

I am having problems with my car dying out on me and had to have my car towed twice in one week. I cannot afford a new motor.

DEBRA

April 8, 2015 at 1:54 am

I took my 2007 Chrysler 300 in for a routine oil change in 2011 and was told that it had an oil sludge build up. The car had about 75,000 miles on it. The oil change was done and on my way home the engine started knocking, not loud but knocking none the less. My brother loaded the car on a trailer and took i it to a mechanic in Houston who took the motor apart and cleaned it up. Car was good until[Show More]I took my 2007 Chrysler 300 in for a routine oil change in 2011 and was told that it had an oil sludge build up. The car had about 75,000 miles on it. The oil change was done and on my way home the engine started knocking, not loud but knocking none the less. My brother loaded the car on a trailer and took i it to a mechanic in Houston who took the motor apart and cleaned it up. Car was good until 3 weeks ago and it started knocking again, the oil light started going on and off and the car acted like it was going to quit. Took it to a mechanic and was told it had a sludge buildup AGAIN and would need a new motor. He told me that this 2.7 engine was notorious for this sludge problem. I almost cried. I have always kept up the maintenance on my car and I can not afford a new motor!!! I paid $2500 the first time this problem occurred. Now I am back to driving my old 2002 Chevy Impala... which I might add runs fine. I kept this Impala for a back-up when I bought the Chrysler, thank God I did or I would be walking back and forth to work now. I think Chrysler is a pretty pitiful company to not stand behind their products.

Debra

March 23, 2015 at 6:10 am

my 2006 pacifica started knocking and quit running. I had to have it towed to repair shop and was told by the mechanic the vehicle had the oil where it should be and he didn't see any reason or fault on my behalf that the engine went out on it

Jaime

February 4, 2015 at 3:29 am

I owen'd a chrysler 300 2006 2.7 engine already already replace 2 engines due to oil sludge

shelia

January 16, 2015 at 5:23 pm

I think Chrysler should replace these motors ,my oil had been changed every time it was supposed to. Every time I see a car like mine that people are driving around I want to tell them about what happened to me.I hope to god that they don't have the same problems with theirs as I have with mine .

shelia h

October 22, 2014 at 5:40 pm

my 2007 Chrysler 300 started knocking realy bad on my way to new York .I had to have a tow truck to come get it towed it to Chrysler dealer they said it had to hae a new motor .So I had it towed back home cost me over $800.00 to get it home . I don't have the money to replace the motor.

sherrie

September 17, 2014 at 8:14 pm

heartbroken my 2006 has done he same thing, no way to work now this is a terrible car.

Billie

August 21, 2014 at 11:30 pm

I purchased a 2001 Chrysler Sebring convertible in July 2002 with 24,000 miles on it..I was very happy with my car until 2009 when the engine blew at 98,000 miles. I was on a main highway and car had to be towed..I faithfully had oil changed every 3000 miles..I called dealerships in my area and was told that this had not been a problem as far as they knew..I had one dealer tell me it blew because[Show More]I purchased a 2001 Chrysler Sebring convertible in July 2002 with 24,000 miles on it..I was very happy with my car until 2009 when the engine blew at 98,000 miles. I was on a main highway and car had to be towed..I faithfully had oil changed every 3000 miles..I called dealerships in my area and was told that this had not been a problem as far as they knew..I had one dealer tell me it blew because I "babied" it too much. I let him know that I thought you took care of a car by changing oil when it was suppose to be done. I ended up having a jasper engine put in for almost $4,000. It could have not come at a worse time financially. Stupid me if I had the money I would have liked to have a new Chrysler retractable hard top..they are beautiful but I would not purchase another Chrysler.. I am just one out of many that have had the same problem but Chrysler should own up that that engine they built was a big mistake. I am 65 years old now and would still like to be compensated for my mistake of buying the car.

tamiko

August 18, 2014 at 5:51 pm

i havre a 2007 charger i was drivin on the freeway my car just gave out on me i tryed starting it up again an thats when i saw the oil light on .had it towed to the house an they said the header or the oil sencers was out this car is not even 7yr old i just paid it off

Sheila P.

August 18, 2014 at 2:49 pm

My vehicle is a 2002 Chrysler Sebring Convertible - also a victim of this oil sludge. Its my only vehicle to get to work and back. Any information regarding this suit would be apprecaited.

Irene

July 29, 2014 at 11:46 pm

Ours same story. 2002 stopped for no reason in the middle of traffic. Our mechanic refused to work on it. What can we do??? 104,000 miles and done. Overheated. Milky substance in radiator resembling capacino.

Bryan

May 27, 2014 at 11:47 pm

Just had a horrible day me and my wife bought a 2002 seabring in February of 2014 the car has around 140000 miles on it we are a low income family that has not had a vehicle for almost 2 years so we finally saved up enough to buy this used car .... "WORK MISTAKE WE EVER MADE" my wife stalled at a very busy intersection with my youngest son in the car she thought it over heated ... she was able to [Show More]Just had a horrible day me and my wife bought a 2002 seabring in February of 2014 the car has around 140000 miles on it we are a low income family that has not had a vehicle for almost 2 years so we finally saved up enough to buy this used car .... "WORK MISTAKE WE EVER MADE" my wife stalled at a very busy intersection with my youngest son in the car she thought it over heated ... she was able to start it and get it moved only to have it stall again when I got that call I immediately left work when I got there and popped the hood it was extremely overheated and not running I let it cool and noticed that it had no oil...I check my fluids daily because we are a low income family and depend on this vehicle it is our only transportation ... I was checking to see what was wrong and noticed that my coolant was boiling and had the damn radiator cap blow off in my face ...we let it cool and added fluid both antifreeze and oil and were able to get it started only to have it make a loud clunking noise and a horrible slapping sound ...we haven't found out what is wrong with it yet but from reading what others have written it sounds exactly like what has happened to us .. Unfortunately for me my wife and two sons are going to struggle because of this... so I hope that something is done because Chrysler should be ashamed of themselves. .

Sheila

November 21, 2013 at 4:56 pm

I have a 2000 Dodge Intrepid that the engine locked up with no warning. The engine was the 2.7 I hope they have to replace all the engines would love to have my car back. .

James

May 10, 2013 at 12:11 am

Water pump seal failed on highway antifreeze to oil puff of blue smoke poured out motor shut off . Motor oil dipstick smell like antifreeze . Towed in car and changed oil and filter and filled with antifreeze . Car started almost immediately ran smoothly . Started amelling antifreeze motor shook and cut off . Compression ck. was good . Install timing chains, all front engine parts except crankshaf[Show More]Water pump seal failed on highway antifreeze to oil puff of blue smoke poured out motor shut off . Motor oil dipstick smell like antifreeze . Towed in car and changed oil and filter and filled with antifreeze . Car started almost immediately ran smoothly . Started amelling antifreeze motor shook and cut off . Compression ck. was good . Install timing chains, all front engine parts except crankshaft seal and crankshaft sprocket . Milky white/tan sludge was everywhere . When the Chrysler water pump was ck. out the propeller shaft started wobbling ; on highway a disater would be unavoidable and very dangerous . Ck'ed compression good cleared all codes car started and runs as nothing happened two years ago to today . Engine replace should be highly suspect . No Chrysler original parts used . Car is 2.7L 1999 Concorde . Tough hard working motor foolish and dangerous water pump design careless foolish company even today just below the surface . Have 140,000 original miles same motor does not smoke . Needs recalling due to dangerous front engine design .

Elaine

February 21, 2013 at 3:52 pm

In 2006 I purchase a 2006 Chrysler 300 and an extended warranty that covers everything except the tires .I was out of town I couldn't get the car out of park.I call customer service number ,after giving them my information,I was I was told that the warranty didn't cover that,I replied wait a minute I haven't told you what's wrong with the D___ thing yet. he said it dont it 'tmatter it doe[Show More]In 2006 I purchase a 2006 Chrysler 300 and an extended warranty that covers everything except the tires .I was out of town I couldn't get the car out of park.I call customer service number ,after giving them my information,I was I was told that the warranty didn't cover that,I replied wait a minute I haven't told you what's wrong with the D___ thing yet. he said it dont it 'tmatter it doesn't cover it . I had to pay out money to get it fix .In 2010 the engine just quit ,locked up, died and they definitely wouldn't help me with that.all they gave me was excuses after excuses from Chrysler and warranty center

Cheryl

February 1, 2013 at 4:34 am

Chrysler 2001Concorde, engine light flickering. Keep my oil changed. I now know, I need to buy me another car and get a lawyer.

SUZETTE

December 3, 2012 at 5:55 am

I HAVE A 2004 SEBING CONVERT I LAVE IT BUT IN THE LAST SIX MONTHS ALL THE SIGN OF SLUDGE ARE COMING MY WAY OIL LIGHT, KNOCKING NOISE. ANIT FREEZE LEAKING. I GUESS I WILL JUST WRECK THE SON OF A BITCH INTO A CHRYSLER BUILDING SINCE I HAVE FULL COVERAGE. ATLEAST THEN I CAN BUY A REAL CAR ANY SUGGESTIONS? JUST KIDDY ABOUT THE CHRYSLER BUILDING BUT I WILL PROBABLY WRECK IT ON PURPOSE!!!!!!

Chris

November 14, 2012 at 11:04 pm

I purchased a demo model 2004 Concorde from Larson Automotive in Tacoma WA with just under 22,000 miles. At 106,000 the engine quit with no warning and two payments to go. Its been sitting for 2 years because I could not afford to replace the engine. I recently began calling around and every mechanic has told me its not worth fixing. Install another 2.7 and it will just happen again, and the 3.5 [Show More]I purchased a demo model 2004 Concorde from Larson Automotive in Tacoma WA with just under 22,000 miles. At 106,000 the engine quit with no warning and two payments to go. Its been sitting for 2 years because I could not afford to replace the engine. I recently began calling around and every mechanic has told me its not worth fixing. Install another 2.7 and it will just happen again, and the 3.5 is not much better, What a let down, I loved that car. Now I am not sure what to do. I guess start calling around to scrap it.

keith

October 13, 2012 at 3:29 pm

on 10/11 2012 my 2006 grand cherokee die a silent death i was driving along rt 17 north in paramus in the left lane i repeat the left lane when sudenly without no warning oil signal no service engine ligth no bang no nothing it just act like it runs out of gas good thing it was peek hrs the traffic was slowly moving i manage to get vehicle accross 4 lane before it complely shut down when i towed i[Show More]on 10/11 2012 my 2006 grand cherokee die a silent death i was driving along rt 17 north in paramus in the left lane i repeat the left lane when sudenly without no warning oil signal no service engine ligth no bang no nothing it just act like it runs out of gas good thing it was peek hrs the traffic was slowly moving i manage to get vehicle accross 4 lane before it complely shut down when i towed it to the mecanic that was the end the engine seize ti may cause $6000 for a engine a $35000 vechile why was there no oil signal warning telling you put the car to the curv its trash day

Terri

October 12, 2012 at 1:37 am

I bought a new 2008 300. Driving one day the car just shut down. Towed it home then to the dealership. I was told it was a wireless remote module. Not covered I had it replaced, then it was a battery, then a starter,then sludge in the engine. The technician said "oh,we've had trouble with these 2.7L engines tend to sludge up." I asked if that was covered under the warranty. His reply was yes that [Show More]I bought a new 2008 300. Driving one day the car just shut down. Towed it home then to the dealership. I was told it was a wireless remote module. Not covered I had it replaced, then it was a battery, then a starter,then sludge in the engine. The technician said "oh,we've had trouble with these 2.7L engines tend to sludge up." I asked if that was covered under the warranty. His reply was yes that it would be about a week before I would get my car back. The next day I received a call and said they wouldn't cover the repairs. I called Chrysler and got a "caseworker." I was told to take my oil change records into the dealership which I did. Chryser then called a few days later and said "they" wouldn't fix my car. She implied that it was the dealership. I spoke with the dealership and they had never spoke with Chrysler. There is more to this story. I am now in the process of getting an attorney, I am not going away without a fight. Oh, my car has on 27,000 miles on it.

Rich

October 8, 2012 at 2:25 am

same thing, 2003 stratus seized in may of 2012, oil sludge baked in engine, $4000 later rebuilt engine is still acting up... can't afford to fix, can't afford new car.... wish I had known about this years ago before I had to sink an arm and leg into this is it still possible to join into this lawsuit?????

Larry

July 28, 2012 at 4:51 pm

2006 Chrysler 300 with 2.7L engine and 68,000 miles, just had to replace the engine due to the fact that the water pump fail and if you know anything about this stupid design this is a very bad thing since the water pump is internal and run off the timing chain, yea the timing chain? So water in the oil, no coolant for the engine, and no warnings lights or guages whatsoever on the dashboard = a b[Show More]2006 Chrysler 300 with 2.7L engine and 68,000 miles, just had to replace the engine due to the fact that the water pump fail and if you know anything about this stupid design this is a very bad thing since the water pump is internal and run off the timing chain, yea the timing chain? So water in the oil, no coolant for the engine, and no warnings lights or guages whatsoever on the dashboard = a blown motor. And just think these SOB's got our tax dollars because they were too big to fail, but in reality they are too stupid to be running a car company. Never buy a Chrysler again, NEVER. I am trying to find out how to join these lawsuits?

Rhett

June 6, 2012 at 1:25 am

I had 63,000 miles on my 2.7 V6 2002 Sebring LXI. It started overheating last week without any warning gauges telling me it was. I took it in and paid $800 to "fix" it. Then my wife was driving it last weekend and without warning (gauges and temp. all said the car was normal) the engine seized while she was driving on the freeway. The car is dead and worthless. The cost to fix would be worth [Show More]I had 63,000 miles on my 2.7 V6 2002 Sebring LXI. It started overheating last week without any warning gauges telling me it was. I took it in and paid $800 to "fix" it. Then my wife was driving it last weekend and without warning (gauges and temp. all said the car was normal) the engine seized while she was driving on the freeway. The car is dead and worthless. The cost to fix would be worth about what it was worth before it died. NEVER BUY THIS CAR- I should've listened to the warnings! How can I get in on this lawsuit???

alan

May 24, 2012 at 11:14 pm

I have a 2004 Sebring, Same thing They (Chrysler) Claims Oil sludge. Has 59,000 Miles

charles

May 9, 2012 at 3:56 pm

Just bought a 2000 intrepid with a 2.7 engine for 2500.00 dollars. Drove the P.O.S.two months oil light came on engine started knocking. Ill never buy any chrysler product again!!!!

Jamie

February 6, 2012 at 5:17 pm

I have a 2005 Dodge Magnum (2.7 v6 engine). I was driving and the oil light came on then the engine lost power and the car just abruptly stopped (while I was on the highway). I was able to coast to the side luckily. I had no previous warning that there was anything wrong with my car at all! I had no clue at first what was even wrong because I maintenance my car properly. I thought it must have bee[Show More]I have a 2005 Dodge Magnum (2.7 v6 engine). I was driving and the oil light came on then the engine lost power and the car just abruptly stopped (while I was on the highway). I was able to coast to the side luckily. I had no previous warning that there was anything wrong with my car at all! I had no clue at first what was even wrong because I maintenance my car properly. I thought it must have been an electrical issue, but the mechanic soon told me that I would have to replace my engine.

Ryan

January 25, 2012 at 1:30 am

We have a 2.7 v6 rwd 2006 dodge magnum. Oil changes were done regularly on the car. The oil light started flashing when the vehicle was stopped, and then finally the oil light stayed on and beeped until the engine just lost power and stopped. We thought it was an electrical problem, but found out the engine was blown. The mechanic said that junk yards won't even give the engine because of it's poo[Show More]We have a 2.7 v6 rwd 2006 dodge magnum. Oil changes were done regularly on the car. The oil light started flashing when the vehicle was stopped, and then finally the oil light stayed on and beeped until the engine just lost power and stopped. We thought it was an electrical problem, but found out the engine was blown. The mechanic said that junk yards won't even give the engine because of it's poor reputation. The car was not able to be started after that and gave no previous warning.

Mare

January 1, 2012 at 3:49 pm

I have a 2004 Dodge Stratus 2.7 liter, every year around the same time, since I bought the car practically new from dealer, I have had to change out my oil sending unit. Classic sign is oil light flickering when car idles. Recently the car kept overheating. We changed the thermostat, the water pump, flushed the radiator and ran a pressure check on the engine. All passed but the car was still over[Show More]I have a 2004 Dodge Stratus 2.7 liter, every year around the same time, since I bought the car practically new from dealer, I have had to change out my oil sending unit. Classic sign is oil light flickering when car idles. Recently the car kept overheating. We changed the thermostat, the water pump, flushed the radiator and ran a pressure check on the engine. All passed but the car was still overheating. The car has too many miles to consider changing out the heads just in case it is the heads (even though the engine passed the pressure test three times). Final last resort, my mechanic added blue devil; which is doing the trick, for now. My mechanic advised me it is a temp fix until I can get a new car. He's not sure how long blue devil will keep the car going; could be a few weeks, months or maybe a year.

Andre

December 29, 2011 at 3:55 pm

I bought a 1999 and 2003 both with 2.7 motors. I contacted a Chyseler represetative who told me to send in the oil change record, after doing so, my claim was denied.

Robert

December 27, 2011 at 4:33 pm

I don't have a sludge problem yet. It may be building up. My problem is my Chrysler 2008 Town and Country is consuming 3 to 4 quarts of oil between the required 3000 mile oil change. The Oil changes have been done at the dealer where I bought the used vehicle in October 2010. There is a document #999926737 from Chrysler that states based on Industry Standards: that it is normal for [Show More]I don't have a sludge problem yet. It may be building up. My problem is my Chrysler 2008 Town and Country is consuming 3 to 4 quarts of oil between the required 3000 mile oil change. The Oil changes have been done at the dealer where I bought the used vehicle in October 2010. There is a document #999926737 from Chrysler that states based on Industry Standards: that it is normal for an engine to consume one quart of oil every 750 miles. Now that I have read all these issues having to do with buildup of oil sludge in the engines, I will just wait for the oil sludge to build on my engine, which I think is happening on the oil that is consume/lost. Chrysler and my dealer have already told me that it is normal for an engine to consume one quart of oil every 750 miles. I have an extended Chrylser Service Contract which I paid close to $2000 for. The contract is of no use, I was told there is nothing wrong with my vehicle, that my problem is normal. I still owe a lot of money on this vehicle.

Darrellynn

December 16, 2011 at 3:16 am

I have recently brought a 2006 Chrysler sebring convertible, it hasnt even been a year yet. When i forst got it it was driving smoothly and i had no problems. about a couple of months later i starting getting this jerking action when im on my brakes. I always kept my oil changed every 2000 miles. one day i started driving it and the oil light came on i got it checked out and i didnt need any oil b[Show More]I have recently brought a 2006 Chrysler sebring convertible, it hasnt even been a year yet. When i forst got it it was driving smoothly and i had no problems. about a couple of months later i starting getting this jerking action when im on my brakes. I always kept my oil changed every 2000 miles. one day i started driving it and the oil light came on i got it checked out and i didnt need any oil because i had just got an oil change. it continued to knock and before i could make it home my car shut down and i could start it back. I had to get someone to push me out of the highway it was scary. my dad check the oil and there was some in there so he went in brought more oil to put in and it continued to knock i had to drive my car under 10 mph just to try and make it home it didnt work i had to park it til the next day. the next day i checked the knocking noise had gotten worse, so i drove all the way home i was told that i could drive over 20 or the engine would blow i finally made it home and the engine completely shut down. now im stuck with a beautiful car that i cant even drive in the driveway this is sad CHRYSLER NEEDS TO MAN UP TO THIS DEFECT AND DEAL WITH THIS SITUATION!!!

Jeff

December 2, 2011 at 9:29 am

My beautiful 2002 Sebring Limited Convertible sits in the drive with a loud knocking sound in the motor. I am sure it is done. I just spent $250 on a catalytic converter, and replaced the battery. It started blowing fuses in the start/fuel spot, then started knocking. I cannot drive it any longer.

RICK

November 15, 2011 at 8:59 pm

Same problems with my 2002 LXI convertible .. Looks Great BUT has cost me a fortune already ...Blown Head Gasket ,Oil Sludge ,etc --Rebuild Engine , etc... $2,000 + spent on this 2.7 L Engine which Chrysler should ave recalled & /or remain liable for-- Looking for site to Florida Class Action Lawyers & highly recommend consumers to boycott them ... If any info .. Please advise .. TX -- [Show More]Same problems with my 2002 LXI convertible .. Looks Great BUT has cost me a fortune already ...Blown Head Gasket ,Oil Sludge ,etc --Rebuild Engine , etc... $2,000 + spent on this 2.7 L Engine which Chrysler should ave recalled & /or remain liable for-- Looking for site to Florida Class Action Lawyers & highly recommend consumers to boycott them ... If any info .. Please advise .. TX -- Rick PS-- Took extremely Good care of car & Maintenence !! **PURE EXAMPLE OF USA CORPORATE LACK OF ACCOUNTABILITY !!!!!!!!!

Barbara

November 15, 2011 at 4:45 pm

I have a beautiful 2003 Chrysler Seibring convertible LXI. Bought it from the original owner with only 35,000 miles in 2009. Just this past weekend, on my way to my son's college football game out of state, without warning my car started making a knocking noise and just died. I mean everything quit. I had no warning lights come on, my temp was fine, the oil and and fluids were good. My husband[Show More]I have a beautiful 2003 Chrysler Seibring convertible LXI. Bought it from the original owner with only 35,000 miles in 2009. Just this past weekend, on my way to my son's college football game out of state, without warning my car started making a knocking noise and just died. I mean everything quit. I had no warning lights come on, my temp was fine, the oil and and fluids were good. My husband was with me and was baffled. We had the car towed home and just found out that the engine is seized and needs a new one. I could not beleive what I have been reading. My care was well cared for and do not feel that this was my neglegance, but obviously Chrysler's.

antoine

October 3, 2011 at 2:52 am

Is there a class action suit against Chrysler cuz i got to get in on it. I bougt my 06 sebring brand new. Only had 23 miles on it. I had the car serviced when it was supposed to. when i hit 60,000 miles in Jan. 2011 I paid $450 for it to be serviced, 2 months later my car starts jerking when it is in park, then it will go back to normal. One morning get up to go to work and my check engine light c[Show More]Is there a class action suit against Chrysler cuz i got to get in on it. I bougt my 06 sebring brand new. Only had 23 miles on it. I had the car serviced when it was supposed to. when i hit 60,000 miles in Jan. 2011 I paid $450 for it to be serviced, 2 months later my car starts jerking when it is in park, then it will go back to normal. One morning get up to go to work and my check engine light comes on when i start it. Take it to a TRUSTED shop and they tell me my engine has no compression on left side. I need to buy another engine or get a new car. I owe $4700 on my crappy ride. Is it covered under the lemon act or gap insurance? Someone with info please respond need help bad!!!!!!!!!!!

Terrence

September 27, 2011 at 6:26 am

Send your comments to your senators and congressmen,they will forward the information to the proper authorities or share with you what to do.I have been boycotting Chrysler for 2 years. It wont be long before I bring them down.I spoke with reps of Chrysler and I have certified mail reciepts addressing the problem about the 2.7 engines.Chrysler was passive about the issue. So far I have convinced [Show More]Send your comments to your senators and congressmen,they will forward the information to the proper authorities or share with you what to do.I have been boycotting Chrysler for 2 years. It wont be long before I bring them down.I spoke with reps of Chrysler and I have certified mail reciepts addressing the problem about the 2.7 engines.Chrysler was passive about the issue. So far I have convinced 23,453 citizens from buying these cars since 7/23/09. there will be no more bail outs.Theb civil rights group is known as Civil Justice, we are community and civil rights activist.Its a bad time for Chrysler,to allow their employees including people of the dealerships to loose their jobs because of this mess. We will continue to pound Chrysler,from the Atlanta,Ga. and surrounding areas.I ask every one with these issues to stand out near the dealerships and ask the citizens not to buy these cars.

HyeJin

September 24, 2011 at 1:59 am

Post Above- I meant 146,000 miles. Not 14600 I guess I should feel lucky it last that long....

HyeJin

September 24, 2011 at 1:36 am

WOW. I'm so glad I found this forum. 2003 Sebring Convertible. Bought it brand new from dealer. Now I feel lucky that it lasted 14600 miles. In past 8 1/2 year. Car died 3 time. 1st time-2nd year-fuel pump went out. No sign. Not covered under 3 year warranty. Towed 100 miles. Costed $600 to fix 2nd time-gear slipping. Cold winter days,. once car starts, out of no where it will slip out of gear int[Show More]WOW. I'm so glad I found this forum. 2003 Sebring Convertible. Bought it brand new from dealer. Now I feel lucky that it lasted 14600 miles. In past 8 1/2 year. Car died 3 time. 1st time-2nd year-fuel pump went out. No sign. Not covered under 3 year warranty. Towed 100 miles. Costed $600 to fix 2nd time-gear slipping. Cold winter days,. once car starts, out of no where it will slip out of gear into neutral. Nothing you can do about it. WHILE DRIVING!! just slips off! Transmission rebuilt - $2000 3rd time - It just wouldn't start. Fuse went out. took it to 2 different places. No one knows why it blew. But it did. Now that I'm reading everyone's story. My oil light has been on and off for about 3 years now. Same stuff. it comes on at the stop light. and goes away once start driving. Knocking noise started about 2 months ago. Still works fine. Just yesterday Temp went up high with warning sign. Took it to the closest repair shop. Same story.. Engine is done. will die soon. Haven't driven it since then. I loved my car. I took great care of it. I got records of all oil changes and everything else. CHRYSLER SUCKS! they did this deliberately! They made shitty car and want people to replace it with newer Chrysler since most people are not done paying for shitty car. I'm just glad my car is paid for. It still sucks that I can't even sell it. I'm thinking about keeping it just so that I can be part of this lawsuit. Always thought it was my mistake for buying a Chrysler but didn't thought this mistake will haunt me for 8.5 year. And I will get nothing for $28000 + repairs. Nothing but Trouble. DO NOT EVER BUY CHRYSLER!. They might look great. but they are ROTTEN inside!

Los

September 12, 2011 at 4:50 pm

Was looking at a 2005 Dodge Magnum (with a 2.7 v6 engine)...has anyone had any problems with the magnum?

nora

September 5, 2011 at 11:23 pm

I own a 2002 sebring which I took very good care of. I went to dealerships to have my motor repaired but was not told about the motors default. They just kept taking my money but he car never got fixed.4000.00 dollar later. Was told y a company whom I called trying to buy a used motor that it had to e replaced & that there was a law suit. Can anybody tell me about the lawsuit?

Latanya

August 20, 2011 at 10:05 pm

I have a 2002 dodge ram, the truck has never given me problems before. It gets regular oil changes, took the truck to get a tune up and was told that the engine was blown, I also have a 2005 dodge durango with about 80,000 miles took it the next week for its regular oil change and was told the same thing, the warrenty is up on both and im still making payments on both, I really feel that theres so[Show More]I have a 2002 dodge ram, the truck has never given me problems before. It gets regular oil changes, took the truck to get a tune up and was told that the engine was blown, I also have a 2005 dodge durango with about 80,000 miles took it the next week for its regular oil change and was told the same thing, the warrenty is up on both and im still making payments on both, I really feel that theres some kind of default with these motors their should be some kind of recall.

Richard

August 11, 2011 at 2:06 pm

Purchased 2004 Sebring Convertible with 94k on May 27, 2011. Daughter on freeway in mountains when vehicle started loosing power. Got to side of road during rush hour and heavy semi truck traffic. Engine seized. She could have been killed. The car only lasted 922 miles and one car payment. Dealership will not return calls. Credit union had dealer remove extended warranty in order to finance[Show More]Purchased 2004 Sebring Convertible with 94k on May 27, 2011. Daughter on freeway in mountains when vehicle started loosing power. Got to side of road during rush hour and heavy semi truck traffic. Engine seized. She could have been killed. The car only lasted 922 miles and one car payment. Dealership will not return calls. Credit union had dealer remove extended warranty in order to finance the vehicle.

Katkhy

August 10, 2011 at 11:59 pm

Similar issues with a 2002 Concorde; reg oil changes, now a lifter knock, but 162k miles. Bought used, driven lots. I have heard about this problem via a friend whose much newer model seized up due to sludge. They even sent a sample to a private lab for analysis and Chrysler would not honor the warranty. I may be lucky and the lifter is only stuck, but unlikely.. have not taken it in yet.. shoppin[Show More]Similar issues with a 2002 Concorde; reg oil changes, now a lifter knock, but 162k miles. Bought used, driven lots. I have heard about this problem via a friend whose much newer model seized up due to sludge. They even sent a sample to a private lab for analysis and Chrysler would not honor the warranty. I may be lucky and the lifter is only stuck, but unlikely.. have not taken it in yet.. shopping for a new car though and will be sure to research issues with vehicles before purchasing another car of any make.

Ernest

August 10, 2011 at 9:50 pm

I just bought a 2005 sebring 2.7 about 3 weeks ago. The oil light comes on, at stop lights. I wish I would have read these post a month ago. The engine runs fine. But now, Im scared to drive it afther reading all these horrible 2.7 nightmares. Not to mention the oil light jumping on and off. I spent my last $5,000. for this car. Afthe not having one for almost a year. Now I dont know what the hell[Show More]I just bought a 2005 sebring 2.7 about 3 weeks ago. The oil light comes on, at stop lights. I wish I would have read these post a month ago. The engine runs fine. But now, Im scared to drive it afther reading all these horrible 2.7 nightmares. Not to mention the oil light jumping on and off. I spent my last $5,000. for this car. Afthe not having one for almost a year. Now I dont know what the hell to do. Chrysler plese step up and repair all these hard working americans engines. PLEEEEASE!

Mark

August 10, 2011 at 2:55 am

The year of 2004 in the month of April , i went to the Chrysler Dealer and bought a new unuse 2005 Chrysler 300-C with a 5.7 Heim engine with 5 miles . The Dealer was Metro Chryler in Philadelphia Pa. The Dearlership went out of business in 2007. The salesman also sole me a bumper to bumper extended warranty that he said would cover my car for a additional 3year after the 7years or 70,000 miles po[Show More]The year of 2004 in the month of April , i went to the Chrysler Dealer and bought a new unuse 2005 Chrysler 300-C with a 5.7 Heim engine with 5 miles . The Dealer was Metro Chryler in Philadelphia Pa. The Dearlership went out of business in 2007. The salesman also sole me a bumper to bumper extended warranty that he said would cover my car for a additional 3year after the 7years or 70,000 miles power train end . The engine started to knox and smoke was coming from the real tale pipe . I found out that the # 6 piston had no compression and was loss . I called Chyrsler manufacturing and was told that my warranty ended 04/14/11 and the extended warranty ended on 04/14/11. I have talk to 3 other people who has Chyrsler 300 that said there car is sitting in front of there house with the same problem . It is obvious that there is a defect in the engine design of this motor . I have 57,000 miles on my car and ever 1000 miles the oil was change . This was my first new car and it still looks as new as the day i brought it. Is there anyone that can help me or do something about this defect .

Edwin

July 25, 2011 at 3:33 am

On July 20th, 2011 I bought a 1998 Chrysler Concord at the Lehigh Valley Auto Auction 3880 Lehigh Street - Whitehall, PA 18052-3405. They knew that the 2.7 V6 engine was defective, failed to disclose the engine defect to the public, and I ended up with a lemon. Although, I did not buy the car at a dealer, I would like to know if I have any legal remedies. Better yet, I would like to know if I ca[Show More]On July 20th, 2011 I bought a 1998 Chrysler Concord at the Lehigh Valley Auto Auction 3880 Lehigh Street - Whitehall, PA 18052-3405. They knew that the 2.7 V6 engine was defective, failed to disclose the engine defect to the public, and I ended up with a lemon. Although, I did not buy the car at a dealer, I would like to know if I have any legal remedies. Better yet, I would like to know if I can be added to the federal class action lawsuit which is pending against Chrysler.

Rick

July 19, 2011 at 3:31 pm

Daughter just bought 2004 Sebring convertible GTC. 2nd day she had it blew fuse in main box to start. Oil light flickered second week. Checked consumer reports on car before we purchased. Got freaked on other comments. Flushed engine and replaced with synthetic oil. Light stopped flickering. Airbag light coming on and off. Moved passenger seat back and forth and went off. Now the temp gau[Show More]Daughter just bought 2004 Sebring convertible GTC. 2nd day she had it blew fuse in main box to start. Oil light flickered second week. Checked consumer reports on car before we purchased. Got freaked on other comments. Flushed engine and replaced with synthetic oil. Light stopped flickering. Airbag light coming on and off. Moved passenger seat back and forth and went off. Now the temp gauge went up to hot. Has antifreeze and the fans are running? Took a bit for the heater to heat up, but then temp went down between half and hot. She just made her first payment on the car. Is she in for the same thing too? Is there any preventative measures to take or are we just to wait for the big moment? Why isn't any of this been reported on the news?

J

June 26, 2011 at 7:11 am

Just noticed that I missed some obvious details on the last post- dealing with a 2001 Sebring LXi (2.7 DOHC) with 92,500 miles.

J Mintzmyer

June 26, 2011 at 7:10 am

Similar problems, clean maintenance records and oil changes. About 2,000 miles after my last oil change engine seized up with no warning. Checked out 1 week before and immediately after seizure-- level is full. Got a courtesy check about 5,000 miles before seizure -- no immediate oil or engine problems. It might be too late, but I'd like to get on this class action lawsuit if possible...

Bill

June 13, 2011 at 1:49 am

I have a 2007 Charger with the 2.7 locked up on me at 124,000 all dealer said was it needed a new motor.

JoAnn

May 10, 2011 at 8:17 pm

I also bought a 2002 Intrepid for my dad thinking it was a nice car, not to large or small, just right for him to travel around town. First small repairs, more repairs, Then the big one 2 weeks ago. My dad(75 yr.old) w/his sister driving from an outing and the car went dead in the middle of the Highway. Looking under the hood, oil was everywhere.. To follow was towing fees etc.... the price of ano[Show More]I also bought a 2002 Intrepid for my dad thinking it was a nice car, not to large or small, just right for him to travel around town. First small repairs, more repairs, Then the big one 2 weeks ago. My dad(75 yr.old) w/his sister driving from an outing and the car went dead in the middle of the Highway. Looking under the hood, oil was everywhere.. To follow was towing fees etc.... the price of another rebuilt motor, labor etc. = more $$'s. So disgusted. Words can't even express my emotions right now. Gulfport, Mississippi

D. Kevin

May 7, 2011 at 2:33 pm

2000 Chrysler Concorde 2.7l with 41000 miles - engine timing chain or tensioner. This with a zero clearance engine means junk motor. Don't try to tell me it's from not changing oil! Poor design of engine including location of water pump.

Helen

May 2, 2011 at 8:54 pm

My 2001 Chrysler convertable was my reward to myself after having had to have pratical cars to accomadate the family needs. I bought it new in March of 2002, I had problems W/ the tramismission & that was honored under warrinty, 2 months after the warrinity expired W /73,000 miles the engine blew up & it was not paid for, I had to continue to make the payments while the car sat in my dri[Show More]My 2001 Chrysler convertable was my reward to myself after having had to have pratical cars to accomadate the family needs. I bought it new in March of 2002, I had problems W/ the tramismission & that was honored under warrinty, 2 months after the warrinity expired W /73,000 miles the engine blew up & it was not paid for, I had to continue to make the payments while the car sat in my drive way, I told the Chrysler about my problem & got no where, and now I have read this web site & haved found out I was not the only one. I now hope you will put major pressure on Chrysler to fix their faulty engine problem. I feel had I shoud be compensated for all the payments made on a car that was unusable.

gpuleo

April 28, 2011 at 5:21 pm

My story is yet the best! I have a 2002 Chrysler Sebring Conv. While driving the gears starting shifting, bring it to the dealership and was told the transmission was bad, 2000.00 later we pick up the car and drive it for one day. Guess what, the car dies and we have it towed back to the dealership. I then get a call telling me I have a big problem, the engine seized up!!!!! How did they not see [Show More]My story is yet the best! I have a 2002 Chrysler Sebring Conv. While driving the gears starting shifting, bring it to the dealership and was told the transmission was bad, 2000.00 later we pick up the car and drive it for one day. Guess what, the car dies and we have it towed back to the dealership. I then get a call telling me I have a big problem, the engine seized up!!!!! How did they not see a problem! Then they have the nerve to want to charge me for towing the car back to the dealership. This beautiful well kept car is now sitting in my driveway begging to be repaired! WHO CAN AFFORD TO INVEST 4000.00!!!! Not me! Sorry my beautiful convertible, you might have to be ill for a while!!! F%^@K You Chrysler!!!!!

george

April 26, 2011 at 4:57 am

2002 2.7 dodge intrepid 69K........engine dead. What to do?

Aerin

April 18, 2011 at 4:20 pm

I have a 2001 chrysler sebring convertible LX. It has 110K. I started having engine problems back in August or so of 2010. I had the water pump replaced, thermostat, radiator hoses and head gasket replaced. The mechanics said they spent hours trying to get all the sludge off my engine. After all that, the car still doesn't work right. I have spent at least 600 dollars trying to bring my baby back [Show More]I have a 2001 chrysler sebring convertible LX. It has 110K. I started having engine problems back in August or so of 2010. I had the water pump replaced, thermostat, radiator hoses and head gasket replaced. The mechanics said they spent hours trying to get all the sludge off my engine. After all that, the car still doesn't work right. I have spent at least 600 dollars trying to bring my baby back to life, and I felt like giving up till I saw this site. You would think you'd be getting a better car when you pay more money for it, yet now I'm left with nothing, borrowing a vehicle from my parents. Chrysler's engine is a huge failure to anyone who has ever owned this vehicle. I, as an owner, have always taken care of my car and the finger should not be pointed at me. There are 100 comments here just from the people who are demanding some answers! I'm sure there are thousands more that have thrown their hands up vowing never to purchase a chrysler again... And best belive they will tell ALL of their friends.

Joseph

April 18, 2011 at 4:01 pm

It looks like i have the same problem as everybody else here. A 2001 sebring with a 2.7 liter engine , i have had the care since it had 40,000 miles on it and changed the oil every 3500 miles with synthetic oil.it hit just over a 100,000 and died, the oil is full of antifreeze. Needles to say it need a new engine , After doing a little net research i find the the engine needs several upgrades when[Show More]It looks like i have the same problem as everybody else here. A 2001 sebring with a 2.7 liter engine , i have had the care since it had 40,000 miles on it and changed the oil every 3500 miles with synthetic oil.it hit just over a 100,000 and died, the oil is full of antifreeze. Needles to say it need a new engine , After doing a little net research i find the the engine needs several upgrades when being rebuilt , such as boring out oil holes adding shims to increase oil pressure at idle and adding guides to the timing chain to prevent it from failing . It sure sound like a Chrysler foul up to me , I'd love to be able to get them to own up to this

Joann

April 14, 2011 at 4:18 pm

My brother has a Sebring that he just loved driving until the engine problems began. He contacted Chrysler but they wouldn't do anything for him. His car has been sitting for almost a year now because he doesn't have the funds to purchase and install a new engine. Chrysler should be ashamed and needs to take responsibility and ownership of the problem they created. My brother and wife are very[Show More]My brother has a Sebring that he just loved driving until the engine problems began. He contacted Chrysler but they wouldn't do anything for him. His car has been sitting for almost a year now because he doesn't have the funds to purchase and install a new engine. Chrysler should be ashamed and needs to take responsibility and ownership of the problem they created. My brother and wife are very young and very sick and for them to have to be concerned about and dealing with this type of issue is unaccaptable. I've always owned a GM vehicle and recently had an engine problem myself. GM stepped up and took care of the problem. Chrysler needs to step up as well.

Brian

April 14, 2011 at 11:04 am

My car had 85,000 mles on it when it seized up. I had chrysler look at it and all they said was that is was locked up. They did not delve in to the motor and then the claims department said they denied my claim. I went ahead and paid $5,000 bucks to have a Jasper re-manufactured engine installed. I still owed $3,000 bucks on my car so I was screwed from the start of this lemon of an engine.

George

April 6, 2011 at 9:15 pm

So I am the latest victom of the 2.7 liter chrysler curse. My 2004 sebring convertible touring died while in the middle of driving. No oil light, no check engine light, nothing... The car just died... I've contacted my warantee company, Motor Vehicle Solutions, and they are refusing to repair the car, saying it was my negligence. They said I should have had some kind of warning sign that the [Show More]So I am the latest victom of the 2.7 liter chrysler curse. My 2004 sebring convertible touring died while in the middle of driving. No oil light, no check engine light, nothing... The car just died... I've contacted my warantee company, Motor Vehicle Solutions, and they are refusing to repair the car, saying it was my negligence. They said I should have had some kind of warning sign that the oil pump was bad in the car. I had just picked the car up from a chrysler service shop minutes before the engine seized. If there were any warning signs, chrysler wouldn't have released the car to me. So I've contacted the dept. of consumer affairs, highway safety commission, chrysler, attourny general office, and several civil litigation lawyers to fight back against the warranty company. I have all records proving all oil changes were done in a timely manner, within chrysler's guidelines. The warranty company says I ignored the warning signs that the oil pump was bad. What warning signs were there? No lights came on, no sirens sounded, no noises coming from the engine... What exactly was the warning sign that I should have had??? My contract with the warranty company covers the oil pump, and all internal lubricated engine components... Which is what is broken in my engine... So why are they not covering the repairs? Anyone with information regarding the class action lawsuit against chrysler for the 2.7 liter nightmare please contact me so I can forward my information to be considered with the class action suit.

Jay

April 5, 2011 at 12:58 am

I bought a brand new 2002 Chrysler Sebring Convertible GTC (7miles on it when purchased). It has a 2.7 liter engine. Many of the old parts have been replaced to include water pump, spark plugs, oil pump, and more. Maintanence is well maintained and oil changes are done very frequently (in many cases before recommended date just to ensure quality). My sebring still has beneath 100,000 miles on [Show More]I bought a brand new 2002 Chrysler Sebring Convertible GTC (7miles on it when purchased). It has a 2.7 liter engine. Many of the old parts have been replaced to include water pump, spark plugs, oil pump, and more. Maintanence is well maintained and oil changes are done very frequently (in many cases before recommended date just to ensure quality). My sebring still has beneath 100,000 miles on it and a rod is sounding as if it is ready to shoot through the hood itself. Many of the dealerships have closed down, and so taking the car to get repaired is always a hassle as the dealerships proclaim that all Chrysler Dealerships are independent and not connected. This makes getting my information and prior maintenance/repair information from one dealership to another impossible. It also makes for an overly conveinant excuse for the existing dealerships to avoid responsibility (Chysler's responsibility) when an older closed down dealership's error occurs. I would definately like to be part of this Class Action Suit against Chrysler.

John

April 4, 2011 at 3:18 pm

I bought a 2002 chrysler Sebring convertible LXI new in 2002. It has a 2.7 liter engine. The water pump started to leak and put anti-freeze into the oil pan. I spent $675.00 to have it replaced. A few months later the engine spun a rod bearing and the timing chain tensioner collapsed . Now the car is sitting in my garage taking up space. We were fortunate as we got 177000 miles out of it before it[Show More]I bought a 2002 chrysler Sebring convertible LXI new in 2002. It has a 2.7 liter engine. The water pump started to leak and put anti-freeze into the oil pan. I spent $675.00 to have it replaced. A few months later the engine spun a rod bearing and the timing chain tensioner collapsed . Now the car is sitting in my garage taking up space. We were fortunate as we got 177000 miles out of it before it died.I have a Chevy work van with 240000 miles and a ford pick-up with 185000 miles. Both run great. Chrysler should be responsible for this poorly designed engine. It's a piece of junk. I am going to find a rebuildable engine and fix the car, but who knows how long it will last.

DJ Hiller

April 2, 2011 at 12:10 pm

Purchased used 2002 Sebring Convertible (2.7L engine) with 50,600 miles in October 2005. Noticed oil light flickering while ideling at 74k miles. Mechanic replaced switch. Started reading the engine problem posts on the NTB website. I do a lot of highway driving communting to and from work. Convinced it was only a matter of time, I started driving in the left hand lane almost exclusively. Sure [Show More]Purchased used 2002 Sebring Convertible (2.7L engine) with 50,600 miles in October 2005. Noticed oil light flickering while ideling at 74k miles. Mechanic replaced switch. Started reading the engine problem posts on the NTB website. I do a lot of highway driving communting to and from work. Convinced it was only a matter of time, I started driving in the left hand lane almost exclusively. Sure enough, at 84,997 (May 2008), engine started making knocking sounds, I saw the temp. gauge rising and by the time I was pulling off the road, the engine failed. Had car towed to closest Chrysler dealership who diagnosed the sludge in engine problem w/ an $8700 repair estimate. After one month of car shopping and determining that we did not want another car payment, I contacted the Chrysler dealership where I purchased the car and they quoted a rebuilt engine for $6,500 , and as luck would have it, they just happened to have one in stock. We continue to maintain the oil change every 3k miles. Besides the many other costly repairs (many involving safety isses) that we have incurred, I wait for this engine to fail too (currently has 35k miles). I too would like to be part of the Class Action suit against Chrylser.

Sam

March 27, 2011 at 2:30 pm

I have a '02 2.L engine concorde with same problem. First water pump went out and water in engine at 90k. cost to fix $2000. 10k miles later, driving down expressway and loud pop and engine stops working. Had to tow and no mechanics will touch it unless replace engine. Car has been sitting idle for more that a year. What can I do to get on class action suit? live in texas. any input will be apprec[Show More]I have a '02 2.L engine concorde with same problem. First water pump went out and water in engine at 90k. cost to fix $2000. 10k miles later, driving down expressway and loud pop and engine stops working. Had to tow and no mechanics will touch it unless replace engine. Car has been sitting idle for more that a year. What can I do to get on class action suit? live in texas. any input will be appreciated.

Gail

March 23, 2011 at 2:33 pm

My Sebring 2002 model has 74000 miles and developed a cooling system problem. When the mechanic started to tear the engine apart to fix the water pump, timing chain, etc., he discovered more engine sludge than he has ever seen in any car, even one with 200K miles. He cleaned it up and did the coolant system work ($2000 repairs), but now I am afraid to let my daughter drive this car after readin[Show More]My Sebring 2002 model has 74000 miles and developed a cooling system problem. When the mechanic started to tear the engine apart to fix the water pump, timing chain, etc., he discovered more engine sludge than he has ever seen in any car, even one with 200K miles. He cleaned it up and did the coolant system work ($2000 repairs), but now I am afraid to let my daughter drive this car after reading all the horror stories. Like many others, I still have a year of payments to make! Please add my name to the list of complainants. I am going to start looking for another car for her.

Vlad

March 17, 2011 at 6:08 pm

I'm on my second Chrysler 2.7 V6 engine car. The first one (Sebring sedan 2001) was bought at 110,000Km and sold at 220,000Km. The second one was bought at 45,000Km and is currently at 85,000Km. neither engine experienced any problems whatsoever. I use Mobil1 synthetic oil and generic filters, changed every 7,000Km or so. I read all the complaints here and elsewhere on the net. I can't help but [Show More]I'm on my second Chrysler 2.7 V6 engine car. The first one (Sebring sedan 2001) was bought at 110,000Km and sold at 220,000Km. The second one was bought at 45,000Km and is currently at 85,000Km. neither engine experienced any problems whatsoever. I use Mobil1 synthetic oil and generic filters, changed every 7,000Km or so. I read all the complaints here and elsewhere on the net. I can't help but think that either I don't own the same car/engine everyone else is complaining about, I got two very sweet lemons out of a truck full of sour ones, or I'm doing something that no one else is. Since I don't do any other maintenance but change high quality oil relatively requently and regularly, I'm more than a little confused.

Brian

March 9, 2011 at 5:37 am

Another story of horror and deception with the infamous 2.7 engine in a Chrysler Concorde. 2001. Our 2001 Concorde has had multiple engine related issue with the latest being engine knock due to engine sludge. Dodge/Chrysler should be ashamed of this engine. I want to be a part of a class action lawsuit against this costumer careless company!

christina

February 28, 2011 at 3:53 pm

I have a 2007 2.7 liter engine Chrysler 300. I took it in to the shop to have my water pump replaced and found out that my car had alot of engine sludge. My mechanic said it was so signifigant that it had to have already had the engine sludge when I got the car 2 years ago. Now I'm stuck with a car that I can't even drive because of the sludge. I owe about $9900.00 still on this vehicle, and now I[Show More]I have a 2007 2.7 liter engine Chrysler 300. I took it in to the shop to have my water pump replaced and found out that my car had alot of engine sludge. My mechanic said it was so signifigant that it had to have already had the engine sludge when I got the car 2 years ago. Now I'm stuck with a car that I can't even drive because of the sludge. I owe about $9900.00 still on this vehicle, and now I don't know what to do. I'm a single parent and with still owing on the car isn't going to be good when trying to get another vehicle. I don't want to be upside down, but yet I don't have another down payment so I'm just lost at this point.

Alex

February 27, 2011 at 2:51 am

I also own a 2001 Stratus with the 2.7. It was purchased used January 2007 with 80000 on it. I never had an issue until last fall when it started knocking real bad. I had it taken to a mechanic and he wanted 4 to 5 thousand to replace the engine. I said no and had it taken to my home. I have just started to tear into it when I noticed sludge all over. After researching the issue I have narro[Show More]I also own a 2001 Stratus with the 2.7. It was purchased used January 2007 with 80000 on it. I never had an issue until last fall when it started knocking real bad. I had it taken to a mechanic and he wanted 4 to 5 thousand to replace the engine. I said no and had it taken to my home. I have just started to tear into it when I noticed sludge all over. After researching the issue I have narrowed it down to a piston rod bearing and am currently in the process of correcting that. People DO NOT REPLACE THE ENGINE. New bearings only cost $30 on the net. And are not that difficult to replace. As for the lawsuit, sorry to say that you can not join if you bought a used car. If you own a Chrysler/Dodge and it has the 2.7 the best advice I can give you is to take out full coverage and run the dam car into a tree.

Diane

February 24, 2011 at 5:38 pm

Have a 2001 Crysler Sebring, have had the oil changed every 3,000 miles. A few months ago the engine broke down with a sluge problem. Luckly we caught it in time to have it rebuilt for $1,300 by a very reliable machanic. Less than 3,000 miles later, the engine failed again. This time it can not be fixed. My machanic said it has oil sluge problem again. He also said, he had cleaned out the e[Show More]Have a 2001 Crysler Sebring, have had the oil changed every 3,000 miles. A few months ago the engine broke down with a sluge problem. Luckly we caught it in time to have it rebuilt for $1,300 by a very reliable machanic. Less than 3,000 miles later, the engine failed again. This time it can not be fixed. My machanic said it has oil sluge problem again. He also said, he had cleaned out the engine first time clear down to the bottom and can't figure out why it has developed sludge so quick. My husband is on disability, and I work two jobs to make ends meet. We had to borrow money and go out and but a new vehicle. I really loved my car, and I took great care of it. I teach drivers ed as my second job, so I try and model to my students how to take great care of cars. I really think I will have second thoughts before every buying a Crysler again.

michael

February 20, 2011 at 3:17 am

I have a 2006 chrysler sebring touring, i was driving on the interstate and all of a sudden the car shut off without making a noise,tried to restart car but no luck had it towed to theauto shop, i have 100,000 miles on the car, took car to the mechanic and he told me that my engine was locked, he told me that it was due to oil sludge built up in the engine, i will never own another chrysler, i[Show More]I have a 2006 chrysler sebring touring, i was driving on the interstate and all of a sudden the car shut off without making a noise,tried to restart car but no luck had it towed to theauto shop, i have 100,000 miles on the car, took car to the mechanic and he told me that my engine was locked, he told me that it was due to oil sludge built up in the engine, i will never own another chrysler, i feel like letting them repo that junk, but i dont want to mess up my credit

Lisa

February 20, 2011 at 3:03 am

I purchased a new 2004 Sebring and I have kept this car immaculate, I had all the maintance done as scheduled including oil changes,I have repaired an oil leak 3 times.A few days ago I get in my car and its cranking really loud,The next thing its dead--just dead.I had it towed to a shop who knew it was the engine.The car was towed to a chrysler dealership and I was told they need 480.00 just to t[Show More]I purchased a new 2004 Sebring and I have kept this car immaculate, I had all the maintance done as scheduled including oil changes,I have repaired an oil leak 3 times.A few days ago I get in my car and its cranking really loud,The next thing its dead--just dead.I had it towed to a shop who knew it was the engine.The car was towed to a chrysler dealership and I was told they need 480.00 just to tell me what is wrong,Its a partial tear down of the engine,I only have 70,000 miles on the car.I was also told it could cost me thousands to fix the engine,This is unreal.The only american car I ever owned and ever will.There has to be some recourse from Chrylser,

David

February 11, 2011 at 1:14 am

I purchased a 2004 Sebring in 2008,it had approx . 80,000 miles on it.At this time there is 117000 miles and it is setting in a mechanics yard.I was driving about 6 miles from my house when the oil light came on ,the engine stopped running, I coasted into a lot.I changed the oil two days prior.There was no sounds from the engine,just silence .I had the water pump changed 6 months prior and the mec[Show More]I purchased a 2004 Sebring in 2008,it had approx . 80,000 miles on it.At this time there is 117000 miles and it is setting in a mechanics yard.I was driving about 6 miles from my house when the oil light came on ,the engine stopped running, I coasted into a lot.I changed the oil two days prior.There was no sounds from the engine,just silence .I had the water pump changed 6 months prior and the mechanic advised to try a cleaner to get the oil build up out of the engine. At least it is payed for!! Ill sell it for 1500.00 come and get it. Convertable.

Valerie

February 10, 2011 at 1:13 am

Bought a 2006 Chrysler 300 in 2006 brand new. I absolutely loved my car up until about 80,000 miles. Driving down the road a few times the engine stalled, which was terrible because I have kids, and on a busy highway that's just not cool. At 115,000 miles, which to me if you take care of a vehicle as well as my husband took care of mine, is only half the mileage I should've been able to get out o[Show More]Bought a 2006 Chrysler 300 in 2006 brand new. I absolutely loved my car up until about 80,000 miles. Driving down the road a few times the engine stalled, which was terrible because I have kids, and on a busy highway that's just not cool. At 115,000 miles, which to me if you take care of a vehicle as well as my husband took care of mine, is only half the mileage I should've been able to get out of it, it broke down. Our mechanic took one look under the hood and said, I'll do what I can to get it running but there's no guarantee you'll make it to your next stop. He was absolutely right....we made it about 5 miles down the road and it took it's last breath. The oil sludge had totally ruined the engine and the cost to replace it isn't even worth it, about $5,000 in all. Really sucks. I think Chrysler sucks and should have to pay.

Kathy

February 9, 2011 at 1:21 am

I also had bought a 2003 Sebring in 2006 with 42,000 miles. it ran well and I kept the oil changed regularly. In December I had it in for an oil change (to put in synthetic oil) and the dealer/mechanic said the serpentine belt was cracked and needed to be replaced so they did that also. When i got it back when in park or neutral it sounded like something was rattling in the engine? When in gear it[Show More]I also had bought a 2003 Sebring in 2006 with 42,000 miles. it ran well and I kept the oil changed regularly. In December I had it in for an oil change (to put in synthetic oil) and the dealer/mechanic said the serpentine belt was cracked and needed to be replaced so they did that also. When i got it back when in park or neutral it sounded like something was rattling in the engine? When in gear it was not noticeable. I thought I would drive it for a little while and see if it got worse. Yes it did, without warning while driving it starting knocking really bad and died in a matter of seconds. Now it sits at the dealer in need of a water pump and timing chain. I have a feeling the engine needs to be replaced too (after reading the other posts) but my mechanic hasn't told me that yet. i just made the last payment last month and now I have nothing. It only had 82,000 miles. I am just sick. I will never buy Chrysler or Dodge again and I will tell everyone I know about this.

Adrienne

January 28, 2011 at 9:16 pm

After reading all the comments here I am only relieved to know that my car problems are common. My Chrysler is a 2004 Sebring and it was bought used in 2006 with only 20,000 miles on it. I've got 29,000 on it as of today and in June 2010 I had to replace a gas valve ($450+) and last week a tire rod was replaced ($230) and now the cam sensor and 3 part fuel tune up($300) is next and the water pum[Show More]After reading all the comments here I am only relieved to know that my car problems are common. My Chrysler is a 2004 Sebring and it was bought used in 2006 with only 20,000 miles on it. I've got 29,000 on it as of today and in June 2010 I had to replace a gas valve ($450+) and last week a tire rod was replaced ($230) and now the cam sensor and 3 part fuel tune up($300) is next and the water pump is "seeping" ($800) and the wheel bearing need to be replaced ($560). I've kept up the maitenence as instructed as well and now I just want get rid of it.

ron

January 24, 2011 at 6:36 pm

bad engines in 2002 and 1999 concordes

ron

January 24, 2011 at 6:26 pm

i also have a 2000 and a 1999 concordes both with blown engines 2.7 would like to know how to get in this class action lawsuit.i think this is really bad for chrysler for not fixing customers vehicles as they knew these motors were junk from the get go.

Micah

January 14, 2011 at 8:02 am

This whole time I thought I was the only one. My Sebring engine is ruined even with proper maintenance. I have finally saved up enough money to replace the engine in my 2002 chrystler sebring lxi which came with the 2.7 liter v6. It has been sitting in front of my parents house for almost two years while I have still been making payments on it as well as full coverage insurance payments which ar[Show More]This whole time I thought I was the only one. My Sebring engine is ruined even with proper maintenance. I have finally saved up enough money to replace the engine in my 2002 chrystler sebring lxi which came with the 2.7 liter v6. It has been sitting in front of my parents house for almost two years while I have still been making payments on it as well as full coverage insurance payments which are required through my loan. I was searching online for a new engine when I discovered that this same car has done this same thing to hundreds if not thousands of people across the country. I learned from a post by a mechanic with over 15 years experience that the cause is a design flaw in which the cooling system is defective causing the car to overheat. The sensor that is supposed to let you know this is not located in the correct spot so your car runs to hot for to long. Running that hot causes the oil to break down and sludge up(same as really old oil that has not been changed) resulting in a seized up engine. There is no doubt in my mind that chrystler has known about this for years and blamed their own customers for the problem instead of doing the right thing and placing a recall on this engine type. I still owe a few grand on mine and am so frustrated cause now I don't know what to do. All my money just down the tubes!!! I am actually going to school for Mechanical Engineering too and I know I wouldn't be able to sleep if my design cost this many people this much money. Chrystler has no business ethics whatsoever ABSOLUTELY DISGUSTING!

roger

January 13, 2011 at 9:53 pm

2003 sebring 2.7 oil light comes on . has been into a chryler many times .not a word of any oil problems. just a lot of new parts .

lashundria

January 6, 2011 at 11:34 am

I have a 2001 chrysler sebring bought in march of 2010 from a used auto dealer 5 months later in august the engine broke and its more than $3,000 to fix is their any way I can be apart of the lawuit I paid $4,000 CASH for that car and it is parked

edward

January 2, 2011 at 1:43 am

my whife baught a chrysler sebring convertanle 2001 with the 2.7 engine when we got it home i found that the oil pan had a crack in it it looked like the half shaft had hit it i replaced that then the oil lite would flicker at idle so i took it to a mechanic he said that all the 2.7 lights flicker that if i used 15/40 oil in it it would not flicker any moor but he said i needed to have the timing [Show More]my whife baught a chrysler sebring convertanle 2001 with the 2.7 engine when we got it home i found that the oil pan had a crack in it it looked like the half shaft had hit it i replaced that then the oil lite would flicker at idle so i took it to a mechanic he said that all the 2.7 lights flicker that if i used 15/40 oil in it it would not flicker any moor but he said i needed to have the timing chain,oil pump,water pump replaced so i did but now i have a rattle in the top end what a nightmare.

Greg

December 29, 2010 at 9:39 pm

Last week my 2001 Concorde engine began to knock? The car just turned 100,000 miles. My mechanic recommends not fixing it. What is the status of the class action lawsuit. Has there been a settlement? Should folks in my situation join?

Tonya

December 27, 2010 at 4:02 pm

WE bought our 1998 Chrysler Concord LX 2.7 from the Chrysler dealership in the fall of 2001with only 3300 miles on it. Within the first 2-3 days of having our car it would not go more than 5-10 miles per hour. Got it back to dealership and they had to replace the Main brain /censor in the car.I think thats what it was called. I know it was a very expensive part. Since we have owned our Chrysler [Show More]WE bought our 1998 Chrysler Concord LX 2.7 from the Chrysler dealership in the fall of 2001with only 3300 miles on it. Within the first 2-3 days of having our car it would not go more than 5-10 miles per hour. Got it back to dealership and they had to replace the Main brain /censor in the car.I think thats what it was called. I know it was a very expensive part. Since we have owned our Chrysler it has had to have many parts replaced.Catalatic Converter, just about all the senors,Master Cylander,Power Brake Booster etc. Just to name a few.I went to drive my car and it kept seizing up with the brakes,kinda like I was skidding on gravel,then the RPMS were so high,It wouldnt go down past 4 rpms.To get it to a garage you had to litterally stand on the brakes so you wouldnt lose control. A couple years ago, I too had the problem with my oil light comeing on when I would come to a stop at a red light. Engine blows smoke out the tail pipe etc. And now a few days ago I started my car up and heard a knocking under the hood that sorta was like a tap, tap, tap that got louder if you rev up the engine. My car only has 132,000 miles on it, and has been up to date with it's oil changes. oh, and also if its cold out it does'nt want to start right up,it turns over like it wants to start,but then it dont. if I get it to start while its acting funny,when I go to pull out onto the road and get to 15-20 miles per hour it bogs down and jerks the car backlike it has no power. But when I have the problem with starting and turn key off and wait a minute,the it seems to start up and drive with no problem. I also was told that the timing could be going on it. I love my car,because it was the first newer car I have ever owned, But sad to say we have paid more to have my car repaired than I paid for it itself. I should have known from the start with the problems that first started with it. is there still a law suite going on with these cars/engine roblems. Or a lemon law ?? any thoughts/suggetstions greatly apperciated.. thanks for reading.

Bill

December 27, 2010 at 6:36 am

We made the mistake of buying a 2002 sebring convertable and have taken care of it faithfully and now it has 89000 miles on it and the engine is starting to knock and oil pressure fluctuates from low to high. We have used full synthetic oil and changed it every 3000 but it still is starting to fail and we don't have $5000 to buy a new engine and out mechanic says if we do it's still junk and we sh[Show More]We made the mistake of buying a 2002 sebring convertable and have taken care of it faithfully and now it has 89000 miles on it and the engine is starting to knock and oil pressure fluctuates from low to high. We have used full synthetic oil and changed it every 3000 but it still is starting to fail and we don't have $5000 to buy a new engine and out mechanic says if we do it's still junk and we should get rid of the car but my wife really likes it ...why dosn't Chrysler do something about this problm?

Shelly

December 20, 2010 at 1:14 am

We made the mistake of buying a Chrysler Sebring for our daughter's car. This car has been nothing but an expense. If Chrysler knows that these engines are no good, then where is the RECALL????? Chrysler needs to stand behind there product. Nothing was said to us by the car dealer either about the engine failure so shame on them as well!!! This was an expensive mistake and we will never buy[Show More]We made the mistake of buying a Chrysler Sebring for our daughter's car. This car has been nothing but an expense. If Chrysler knows that these engines are no good, then where is the RECALL????? Chrysler needs to stand behind there product. Nothing was said to us by the car dealer either about the engine failure so shame on them as well!!! This was an expensive mistake and we will never buy anything Chrysler again. HOWEVER, these engines need to be replaced by Chrysler on their dime, not us the consumers!! I am joining the class action lawsuit.

joey

December 18, 2010 at 5:22 pm

i would like too know any information on this problem that others are having on the 2.7 engine ive only had the car for 117.00 mile and it dont seem fare that this motor is no good i owned a mercury for ten years and its still on the hyway and has 200.00 miles on it , yes i did buy a used car but so was the last car i bought there has to be someone responsible,for there product that they sale too [Show More]i would like too know any information on this problem that others are having on the 2.7 engine ive only had the car for 117.00 mile and it dont seem fare that this motor is no good i owned a mercury for ten years and its still on the hyway and has 200.00 miles on it , yes i did buy a used car but so was the last car i bought there has to be someone responsible,for there product that they sale too the public...

Erica

December 14, 2010 at 7:20 pm

on01/06/08 I purchased my first car chysler sebring 2006... I bought it with 47,314 mileage on it... I drove it til 76.000 my car stared acting up while i was driving it shut off on me almost causing me to have an accident ... Once i turned the car on i took it to my mechanic where i was told something occured with my waterpump where it mixed in with coolant in the crankcase. I have a 2.7V6 engine[Show More]on01/06/08 I purchased my first car chysler sebring 2006... I bought it with 47,314 mileage on it... I drove it til 76.000 my car stared acting up while i was driving it shut off on me almost causing me to have an accident ... Once i turned the car on i took it to my mechanic where i was told something occured with my waterpump where it mixed in with coolant in the crankcase. I have a 2.7V6 engine .. I feel that chrysler cars are all Lemons and should be responsible for the cost of these engines this is ridiciulous cuz now i have a car that does not run and i have to continue paying a car note on... Please i want to gain more info on this lawsuit.. I only had my car for less than three years how does an engine die so fast...

Gary

December 10, 2010 at 10:32 pm

I feel like a sap for always telling people about how much I loved my 2002 Sebring Limited convertible with the 2.7 "sudden death" engine. I bought it 5yrs. ago with 27,00 miles and always changed my own oil religiously as well as did all other maintainance. Three months ago I went through the shorted- out trans. control computer deal for $6oo not $1200 due to a knowledgable mechanic but 4 days ag[Show More]I feel like a sap for always telling people about how much I loved my 2002 Sebring Limited convertible with the 2.7 "sudden death" engine. I bought it 5yrs. ago with 27,00 miles and always changed my own oil religiously as well as did all other maintainance. Three months ago I went through the shorted- out trans. control computer deal for $6oo not $1200 due to a knowledgable mechanic but 4 days ago I hit the "anti-jackpot" when the engine just died out of the blue and wouldn't restart. The mechanic says that the timing chain failed due to, you guessed it, OIL SLUDGE build-up. This otherwise beautiful paperweight only has 83,00 miles. Please sign me up for the class action lawsuit . P.S. This was my 4th, and last, Chrysler convertible.

Estella

November 22, 2010 at 8:11 am

We bought a Dodge Intrepid in Sarasota 5 years ago... I fell in l0ve with it... This car is crap... We have had the same problems encountered by the people complaining about same defects with this car.. am so upset ..this time blown head gasket!! Will cost $2000..cannot afford another car..also not able to fix it....help!! Has anybody have a suggestion to make ??? Help ...anybody reading this..D[Show More]We bought a Dodge Intrepid in Sarasota 5 years ago... I fell in l0ve with it... This car is crap... We have had the same problems encountered by the people complaining about same defects with this car.. am so upset ..this time blown head gasket!! Will cost $2000..cannot afford another car..also not able to fix it....help!! Has anybody have a suggestion to make ??? Help ...anybody reading this..Do not buy a Dodge Intrepid..good looking car..but that's about it..

Alexandra

November 21, 2010 at 1:18 am

I bought a used 2000 Chrysler Sebering Convertible LXI . I loved my car. Had regular maintantance. Regular oilchanches After my last oilchange the oillight started flickering. The shop diagnoses low oilpreassure due to bad bearings - will need to replace engine soon. Never ever had this happen with anyother vehicle I owned. What wore out the bearings? I took great care of the car I,'ll never buy [Show More]I bought a used 2000 Chrysler Sebering Convertible LXI . I loved my car. Had regular maintantance. Regular oilchanches After my last oilchange the oillight started flickering. The shop diagnoses low oilpreassure due to bad bearings - will need to replace engine soon. Never ever had this happen with anyother vehicle I owned. What wore out the bearings? I took great care of the car I,'ll never buy a Chrysler again.

Veronica

November 12, 2010 at 1:33 am

I bought a used 2006 Chrysler 300 2.7 L, less than a year after buying the car the oil light started coming on and came on more frequently after a while i thought the problem would subside after getting the oil changed and using a 5W-30 synthetic oil. The problem continued my husband and i decided to take it to a mechanic they discovered the oil pressure was only pumping at 1 PSI at Idle and 8-10 [Show More]I bought a used 2006 Chrysler 300 2.7 L, less than a year after buying the car the oil light started coming on and came on more frequently after a while i thought the problem would subside after getting the oil changed and using a 5W-30 synthetic oil. The problem continued my husband and i decided to take it to a mechanic they discovered the oil pressure was only pumping at 1 PSI at Idle and 8-10 at 2500 RMPS, the car is sitting in the driveway until we save up enough money to get the oil pump replaced, but according to the mechanic may not correct the problem. The car is pretty on the outside with 20 inch rims, but if it's not running properly it's pointless. I will never buy a dodge make ever again, I'll soon be selling. .

Greg

November 10, 2010 at 11:55 pm

$800 for a water pump replacement ? I was told $1800 by numerous mechanics. The water pump in the 2.7 is tied into the timing belt (!!), hence 5-6 hrs of labor. Hyundai has a similar set-up in their 2.7 (same engine ??). The 2.7 is a nightmare for Chrysler auto repair techs, I was told by a service coordinator who has been with Chrysler for 20 years. My late uncle was Mgr of Manufacturing for Chry[Show More]$800 for a water pump replacement ? I was told $1800 by numerous mechanics. The water pump in the 2.7 is tied into the timing belt (!!), hence 5-6 hrs of labor. Hyundai has a similar set-up in their 2.7 (same engine ??). The 2.7 is a nightmare for Chrysler auto repair techs, I was told by a service coordinator who has been with Chrysler for 20 years. My late uncle was Mgr of Manufacturing for Chrysler's Engine Division when he retired in the late '70s. He must be turning in his grave because of the 2.7.

Aaron

October 22, 2010 at 12:13 am

Yup chrysler sucks. Mine died also

Kurtis

October 20, 2010 at 7:15 pm

my fiance's sister and her boyfriend have a Chrysler Concorde (and a Dodge Intrepid with the same engine) and have encountered very many problems in this engine. me and my fiance have rebuilt the engine in both cars (both have the 2.7L) TWICE and yet, they built up oil sludge everytime. Now, we dropped the a 3.2L in the concorde and a 3.5L in the intrepid. never had a problem with them again. we d[Show More]my fiance's sister and her boyfriend have a Chrysler Concorde (and a Dodge Intrepid with the same engine) and have encountered very many problems in this engine. me and my fiance have rebuilt the engine in both cars (both have the 2.7L) TWICE and yet, they built up oil sludge everytime. Now, we dropped the a 3.2L in the concorde and a 3.5L in the intrepid. never had a problem with them again. we didn't even try to call chrysler cuz they are crap.

kathleen

October 18, 2010 at 3:56 pm

I bought a 2002 used chrysler sebring convertible a little over a year ago. well now it is DEAD it needs a replacement engine. The worst part is that I am still going to have to make payments for a year on a car that is DEAD!

elizabeth

October 9, 2010 at 1:05 pm

i have a POS 2001 Chrysler Sebring LXi with the worst engine in the world...the 2.7L V6. I used to love and adore my car that's actually paid off but now i hate it. this car has been one problem after another. replaced engine. display lights not working. new battery won't turn over if car isn't driven for more than 20 hours. oil leak. heater only blows on 4 with warm heat for like 3 mins then cold[Show More]i have a POS 2001 Chrysler Sebring LXi with the worst engine in the world...the 2.7L V6. I used to love and adore my car that's actually paid off but now i hate it. this car has been one problem after another. replaced engine. display lights not working. new battery won't turn over if car isn't driven for more than 20 hours. oil leak. heater only blows on 4 with warm heat for like 3 mins then cold. popping noise from doors. Chrysler needs to quit being little cowards and do rite for their business that trusted their name. MAN UP! How do i join this suit? i'd be more than happy to get some money back that has exceeded the actual retail price of this so-called vehicle. help. indiana.

Tonya

September 28, 2010 at 6:24 pm

Yesterday 9/27/2010, my 2003 dodge stratus shut down with me on the side of a busy interstate. I was driving, the oil light came on, then my speed started to decline. By time I got to side of interstate my car had died. My mechanic came, picked up the car then called and said motor was locked up. Now I have to either buy new car or get new motor for my car. If i decide to fix car i am looking at p[Show More]Yesterday 9/27/2010, my 2003 dodge stratus shut down with me on the side of a busy interstate. I was driving, the oil light came on, then my speed started to decline. By time I got to side of interstate my car had died. My mechanic came, picked up the car then called and said motor was locked up. Now I have to either buy new car or get new motor for my car. If i decide to fix car i am looking at paying at least 2000.00. What is it going to take for Dodge to do right by their customers? And Thank God I did not have my 8 year old in car with me. What if another vehicle had lost control and hit my car with me in it?

TENA N LEROY

September 23, 2010 at 2:25 am

WE HAVE A 06 CHRYSLER 300 2.7 ENGINE IT SHUTDOWN ON ME N THE MIDDLIE OF ROAD NO WARNINGS SIGNS CAME ON THE DASHBOARD PERIOD, YES THIS VEHICLE WAS VERY WELL KEPT UP TO PAR, THE VEHICLE WOULD NOT CRANK WE HAD TO LET IT SIT FINALLY IT TURNED OVA N WE GOT IT DOWN THE STREET N IT WAS SLUGGIN/STALLIN, AS IF THER WAS SOM BAD GAS N IT. IT STOPPED AGAIN WE BARELY GOT IT INTO THE DRIVWAY WE HAD A MECHANIC [Show More]WE HAVE A 06 CHRYSLER 300 2.7 ENGINE IT SHUTDOWN ON ME N THE MIDDLIE OF ROAD NO WARNINGS SIGNS CAME ON THE DASHBOARD PERIOD, YES THIS VEHICLE WAS VERY WELL KEPT UP TO PAR, THE VEHICLE WOULD NOT CRANK WE HAD TO LET IT SIT FINALLY IT TURNED OVA N WE GOT IT DOWN THE STREET N IT WAS SLUGGIN/STALLIN, AS IF THER WAS SOM BAD GAS N IT. IT STOPPED AGAIN WE BARELY GOT IT INTO THE DRIVWAY WE HAD A MECHANIC LOOK AT IT N HE SAID IT OVA HEATED HE REPAIRED IT N I STARTED TO DRIV THE VEHICLE AGAIN 3 WKS LATER IT WAS VERY SLUGGISH THEN IT STOPPED N THE MIDDLE OF THE STREET N WOULD NOT CRANK THE DASHBOARD SHOWED NOTHIN NO WARNIN SIGNS BESIDE THE SLUGGING WE CONTACTED THE DEALERSHIP N THEY FAIL TO OWN UP TO THE REPAIRS WE R STUCK WITH THE VEHICLE REPAIR OF $1500-$3000 FOR A ENGINE IT ONLY HAS 80,000 MILE ON IT

Tom

September 21, 2010 at 8:21 pm

2002 Sebring convertible limited just went over 60,000 now we just been told we have major oil and coolant leak, looks like from head gasket, we will find out tomorrow.

Brian

September 21, 2010 at 8:18 pm

I have a 2002 Chrysler Concord that started ticking. I changed the oil and still ticking. I took it to a auto repair and for $82.00 they told me to get a new motor. that the 2.7 motor is crap. I had the oil changed as required and the car is in great shape. now 70k and this? I need Chrysler to pay. I do not have $4,900.00 sitting around. Anywhere

Chris

September 16, 2010 at 6:41 pm

1999 Chrysler Concord motor died at 60,000 miles I had it replaced and now at 118,000 is starting to smoke again. I made extra sure to take great care of this new motor per my mechanics advice with 2000 mile oil changes. and here we go again. Chrysler sucks and I nor my wife will ever purchase another product from them again unless they own up to this wide spread problem and cover at least one of[Show More]1999 Chrysler Concord motor died at 60,000 miles I had it replaced and now at 118,000 is starting to smoke again. I made extra sure to take great care of this new motor per my mechanics advice with 2000 mile oil changes. and here we go again. Chrysler sucks and I nor my wife will ever purchase another product from them again unless they own up to this wide spread problem and cover at least one of my probably 2 motors. I cant' aford another vehicle right now.

Hate Chrysler

September 16, 2010 at 3:34 am

Just bought a mint condition 2001 Sebring convertible LXi. I loved the car, and want to keep it, but right now it has a bad engine, out of the blue, no warnings, it dies. Now of course I know why. Warranty or not, it wouldnt have been covered. I am out 5.5 grand! I want to put in a new engine, but all of the engines, even new ones, are the same design. I have two questions: no other type of[Show More]Just bought a mint condition 2001 Sebring convertible LXi. I loved the car, and want to keep it, but right now it has a bad engine, out of the blue, no warnings, it dies. Now of course I know why. Warranty or not, it wouldnt have been covered. I am out 5.5 grand! I want to put in a new engine, but all of the engines, even new ones, are the same design. I have two questions: no other type of engine would fit the car? and why isnt anybody answering the question of how to get in on the class action, or maybe there is no way because there is no class action, the company is essentially broke, and no lawyers to go after this. So sad, lawyers would only work for money! There are doctors that work for free, why no lawyer will ever do anything unless they stand to gain a ton of money?

marcys

September 15, 2010 at 2:20 pm

I have a 2004 dodge intrepid,with a 2.7 that is now costing me a fortune and I am without a car, still owe on it and in the process of getting it fixed. Why I ask myself, because I have to, I owe money on it. This car is my only transportation. Everyting is adding up, window off track, timing chain, water pump coolant leak engine trouble, now I'm looking at about another $1500 - $2000 to get it [Show More]I have a 2004 dodge intrepid,with a 2.7 that is now costing me a fortune and I am without a car, still owe on it and in the process of getting it fixed. Why I ask myself, because I have to, I owe money on it. This car is my only transportation. Everyting is adding up, window off track, timing chain, water pump coolant leak engine trouble, now I'm looking at about another $1500 - $2000 to get it fixed, I don't have a choice. I won't get anything on a trade in.....its not running and even when/if it does who in their right mind would buy something like this.

Daniel

September 12, 2010 at 5:13 pm

I purchased a 2002 Concord new in 2002 and have always had it serviced every 3000 miles by the local Chrysler dealership. The odometer recently rolled over to 65,000 miles and I scheduled an oil change with the dealership. When I took the car in for service I asked the service writer about the rumors about the 2.7 engine failures. He responded that the rumors were true that there have been signif[Show More]I purchased a 2002 Concord new in 2002 and have always had it serviced every 3000 miles by the local Chrysler dealership. The odometer recently rolled over to 65,000 miles and I scheduled an oil change with the dealership. When I took the car in for service I asked the service writer about the rumors about the 2.7 engine failures. He responded that the rumors were true that there have been significant failures with the 2.7 engines due to oil sludge build up. I asked if there was anything to prevent this problem he mentioned an engine flush, but he didn't recommend it because it could cause additional problems. I mentioned that I was about to take a 800 mile round trip and asked if there were any warning signs that the engine was about to fail? The service advisor asked if the oil light ever come on of flicker when at a stop sign or red light, if so that is an early warning that problems are about to start. I said that it sounds like it is time to get rid of the car and he replied that It will never be worth anymore than it is now. I appreciate the honesty of the service advisor but needless to say I am looking for another car before this one leaves my wife and I stuck at the side of the road.

Andre

September 10, 2010 at 6:45 pm

I have a 2001 chrysler sebring i bought in nov 2006. i bought the car it had 59,000miles it was cool no major troubles then in 2009 the engine lights comes on. so i went to have it checked they said the C2 sensor so thought nothing of it so i start to notice my temperature gauge going up i replaced the thermostat housing and after that the temp gauge is still going up so one night coming home my c[Show More]I have a 2001 chrysler sebring i bought in nov 2006. i bought the car it had 59,000miles it was cool no major troubles then in 2009 the engine lights comes on. so i went to have it checked they said the C2 sensor so thought nothing of it so i start to notice my temperature gauge going up i replaced the thermostat housing and after that the temp gauge is still going up so one night coming home my car started to shake and and white smoke was coming from the tail pipe. so i get a tow home. Wake up the next morning the car started but the engine was sooo loud. now it won't start up and i only owe 20payments on the car and i'm PISSED paying for something that i can't drive. So i'm looking for anyone that wants a class action lawsuit because this ridiclous.

April

September 10, 2010 at 2:59 am

I recently purchased a 2000 chrysler concord with 105000 miles from a dealer in my hometown and have had problems for about 30 days. Now i am experiencing everything from low emissions to now stalling at red lights. Researched my make and model on the internet and found out about the 2.7 engines and everything from overheating, sludgebuildup, brakes to water pumps going bad not to mention every[Show More]I recently purchased a 2000 chrysler concord with 105000 miles from a dealer in my hometown and have had problems for about 30 days. Now i am experiencing everything from low emissions to now stalling at red lights. Researched my make and model on the internet and found out about the 2.7 engines and everything from overheating, sludgebuildup, brakes to water pumps going bad not to mention everything is under the car so labor cost is enourmous a mehcanic told me that it sounds like a bad water pump if so it will take 6 hours to repair and labor with parts will be about 400.00 dollars. We all should fight for our rights as consumers and take this before the supreme court and demand repayment or a new car. If anyone is interested in organizing a march email me chrysler deserves to pay for the pain and suffering they have caused.

Mike

August 25, 2010 at 2:36 am

I have a 2003 Chrysler Sebring 4 door sedan with the 2.7l engine in it. I have changed my oil on a regular basis and have ran engine flush through the engine and yet the motor is junk. The biggest problem I have is that I am still paying on this car and it has a little over a 158,000 miles on it. Now i have a yard ornament that I am paying on and I can't drive it!!! If chrysler knew this was a pro[Show More]I have a 2003 Chrysler Sebring 4 door sedan with the 2.7l engine in it. I have changed my oil on a regular basis and have ran engine flush through the engine and yet the motor is junk. The biggest problem I have is that I am still paying on this car and it has a little over a 158,000 miles on it. Now i have a yard ornament that I am paying on and I can't drive it!!! If chrysler knew this was a problem why didnt they do away with this motor ?

Bob

August 24, 2010 at 2:05 am

ADD me to the why did I buy a chrysler CLUB!!! I bought my 2004 Sebring Convertible 2.7. with 9600 miles, the car was a fleet car put into service march 2003. I service the oil every 3mo/3000miles, my brother in-law would hound me if I didn't. In January 2010 the oil light was on at idle with an intermittent slight tapping noise. The car still under full extended warranty, I took it to the Chrys[Show More]ADD me to the why did I buy a chrysler CLUB!!! I bought my 2004 Sebring Convertible 2.7. with 9600 miles, the car was a fleet car put into service march 2003. I service the oil every 3mo/3000miles, my brother in-law would hound me if I didn't. In January 2010 the oil light was on at idle with an intermittent slight tapping noise. The car still under full extended warranty, I took it to the Chrysler service dept they said the oil sending unit was the issue and changed it everything seemed ok. With my wife and I being sick, I used my other car (GM 98k miles) for most of my travel, early this month of August a little over 1000 miles after being serviced, my engine is knocking at start up then stops, then again knocking at 2700 RPMs still has a lot of power, Now it's Aug 23 my car parked in the garage afraid to drive as to damage it even more, and no cash to fix it. Before this car I always owned GM, NOW I'm reminded why. Does anyone, who has been following this whole Chrysler debacle, have any information?

Philip

August 2, 2010 at 8:15 pm

i have 2002chrysler sebring it had right at eighty thousand miles when it just locked up ,chrysler refused to take responsibility for the problem ,it cost me over six thousand dollars to have it repaired ,i have all my paper work on the repairs ,its just wrong that chrysler want stand behind there mistakes because of a poorly desingned engine .

Russell

July 28, 2010 at 6:05 am

I have a 300c with 49k miles. my engine started knocking 6/28/10, pull over and raised the hood to check if the noise was visible at the top. I parked the car 300c and on the 2nd of july manhattan jeep diagnostic blown engine. Now u could be thinking to yourself I didnot mention oil change, when expounding on the behavior of chrysler 300c. I want the readers to known the working of chryslers veh[Show More]I have a 300c with 49k miles. my engine started knocking 6/28/10, pull over and raised the hood to check if the noise was visible at the top. I parked the car 300c and on the 2nd of july manhattan jeep diagnostic blown engine. Now u could be thinking to yourself I didnot mention oil change, when expounding on the behavior of chrysler 300c. I want the readers to known the working of chryslers vehicle in all ranges. referring to the type of oil I used is synthetic. What course of action can we take to remedy this costly [$5500-$7000] predicament. One month later I need a short or long block.

Beth

July 27, 2010 at 11:58 am

My father was a retire Chrysler Employee for 30 years. So we always drove Chryslers, when he passed a way I got the 2004 Chrysler Sebring,, what a joke!!! oil light came on at slow RPM, now with 60,000 miles we have a failed engine.. Now I am going to be paying on a car that just has to set in my drive because Chrysler doesn't have the balls to stand behind this problem, no wonder our local de[Show More]My father was a retire Chrysler Employee for 30 years. So we always drove Chryslers, when he passed a way I got the 2004 Chrysler Sebring,, what a joke!!! oil light came on at slow RPM, now with 60,000 miles we have a failed engine.. Now I am going to be paying on a car that just has to set in my drive because Chrysler doesn't have the balls to stand behind this problem, no wonder our local dealer went out of business..We have had chevy's and never any kind of problems with them. If my father were still here he would be extrememly disappointed to know that the comapany he worked for made a junk engine and will not do anything about it.

Richard

July 27, 2010 at 5:25 am

I bought my 2001 intrepid with the 2.7 motor back in June of 2002 with only 17,000 miles on it. At 115,000 my transmission went, $2,000 to fix. Now at 140,000 miles, my engine has gone bad. I guess maybe i'm lucky to have made 140,000, but still feel this car should have lasted much longer.

Brian

July 19, 2010 at 12:49 pm

As well.. I have a 1998 Chrysler Concord with a (surprise) 2.7 which is just sitting on the side of my driveway with a blown motor.

Susan

July 7, 2010 at 7:10 pm

I have a 2001 Chrysler Sebring Convertible with 137K miles. The engine died June 5, 2010. The coolant boiled and went into the engine/oil and the engine seized immediately. I was told to do a head gasket job for 2000 dollars or buy a new engine. The only engine that will work in this car is a 2.7 because the other models won't bolt to the transmission. I would NEVER invest in another engine t[Show More]I have a 2001 Chrysler Sebring Convertible with 137K miles. The engine died June 5, 2010. The coolant boiled and went into the engine/oil and the engine seized immediately. I was told to do a head gasket job for 2000 dollars or buy a new engine. The only engine that will work in this car is a 2.7 because the other models won't bolt to the transmission. I would NEVER invest in another engine that I know is going to do the same thing. Had I known the reputation of these engines I would have never purchased this car. I went by the looks as it is a gorgeous car. Now it just sits in my drive way and the Chrysler Corporation needs to do something for the consumers who purchased vehicles with this piece of junk engine. I treated my car like a baby!!!! It was never abused and oil changes were done religiously.

Anthony

June 29, 2010 at 11:46 pm

I have had to replace the engine 2 times for oil related problems. I paid $5700 in July 2005 to replace the engine on my 2001 Sebring at 99,000 miles. in January 2009 I started having problems again with excessive oil build-up in the oil pan. I spent $2400 in repairs and when they returned the car to me after a few days my oil light started coming on. When I took it back, the repair shop told me t[Show More]I have had to replace the engine 2 times for oil related problems. I paid $5700 in July 2005 to replace the engine on my 2001 Sebring at 99,000 miles. in January 2009 I started having problems again with excessive oil build-up in the oil pan. I spent $2400 in repairs and when they returned the car to me after a few days my oil light started coming on. When I took it back, the repair shop told me to replace the oil sending unit. Apparently the light came on any time the car was below 1000 rpm. They say it was due to low oil pressure. Before replacing the sending unit, I started getting the loud knocking sounds and was told to replace the ball bearings and that the entire engine would need to be replaced. This time I only got 73k on my second engine. I don't feel Chrysler did their job in recalling the vehicles for mechanical failure. With this many cases, they knew about the defect yet they did nothing.

David

June 28, 2010 at 8:29 pm

My wife's 2007 Chrysler 300 was bought in July 2007 with approximately 30,000 miles on it. Took it to a dealer who found the new car warranty to still be valid. I also bought a warranty from the dealer that the salesman said "covered everything under the hood". In the Spring of 2010, my wife had the dealer do all necessary maintenance and asked him to make sure it was perfectly roadworthy for [Show More]My wife's 2007 Chrysler 300 was bought in July 2007 with approximately 30,000 miles on it. Took it to a dealer who found the new car warranty to still be valid. I also bought a warranty from the dealer that the salesman said "covered everything under the hood". In the Spring of 2010, my wife had the dealer do all necessary maintenance and asked him to make sure it was perfectly roadworthy for an upcoming trip from Il to NC. It was proclaimed to be in outstandng condition (and cost us over $700.00 for things the warranty didn't cover. While in NC, it began stalling a bit; when it got back to IL, the engine lght came on the next morning. Took it straight to the dealer, who said the EGR valve needed replacing and would cost us aboit $550.00. I questioned if the warranty covered anything and was told it covers motor and transmission. Since EGR is part of the exhaust/emission system, it is not covered. I heard from a man at the Auto Parts store there was a law/ordinnce that required manufacturers to cover exhaust/emission systems and parts for five years. I can find such a statute in CA, but only very vague references from EPA in other states/regions, including region 5, which coves IL. Any reader who might know of such a statute, please advise. In the interim, should a class action suit ever really be filed, I'll sign up, provided the filers don't charge me like Chrysler does!.

Joannie

June 22, 2010 at 8:49 pm

I also own a 2002 Chrysler Sebring with a 2.7 engine. I experienced the knocking, and was told by the service station technician that it was a common problem. My car is now permanently parked. The cost of a replacement engine is comparable to the value of the car. I'm hoping Chrysler will make good on these bad engines through this lawsuit and I would like to file a claim.

Raymond

June 17, 2010 at 7:05 pm

I purchased a 2003 Chrysler LXI 5 years ago. I have followed the owners manual to the tee. Oil changes, transmission flushes etc. I have also mainatained the mileage very well, being 6 years old only having 90,000 miles on it. My oil light came on about three weeks ago and will not go off. I took it to the mechanic who said it's probably the cending unit. Three days later a knocking started and no[Show More]I purchased a 2003 Chrysler LXI 5 years ago. I have followed the owners manual to the tee. Oil changes, transmission flushes etc. I have also mainatained the mileage very well, being 6 years old only having 90,000 miles on it. My oil light came on about three weeks ago and will not go off. I took it to the mechanic who said it's probably the cending unit. Three days later a knocking started and now my car dies everytime I start it up. Still owing $3,000 on this vehicle I had it towed to two different mechanics who have both told me to just walk away, there is nothing they can do due to the sludge build up in the engine. So no matter how much you spend maintaning a Chrysler (by their own owners manual) you still end up with a piece of junk. I called several junk yards to see what I could get out of this, they all laughed and said they didn't want it. Even junkers don't want these vehicles, knowing that there are so many Chryslers out there needing parts. So I will have to pay the rest of the $3,000 owed for something I cannot have fixed nor give away. Wouldn't it be nice just once for someone to stand behind what they build.

Geraldine

June 8, 2010 at 11:05 pm

I have a Dodge Intrepid 2000. I have so many problems with this car. Like the windows off track twice since I have had the car. A camshaft sensor, the transmission leaking, a oil sensor, the oil still leaking, rotors brakes and calipers all around the car. Lights flickering while driving down the street and on highway. The car dying on me at least once a week. But what do I do if this is my only t[Show More]I have a Dodge Intrepid 2000. I have so many problems with this car. Like the windows off track twice since I have had the car. A camshaft sensor, the transmission leaking, a oil sensor, the oil still leaking, rotors brakes and calipers all around the car. Lights flickering while driving down the street and on highway. The car dying on me at least once a week. But what do I do if this is my only transportation. I say this I will never buy another if it the only car on the lot. This car has givng me so many problems I don't know what to do anymore. When You take it to be fixed the mechanic looks as dumb founded as you do. They don't know what the codes mean and i done put it on so many machines and put out over $5000.00 in repairs for someone to tell they don't know what the problem is.

Frank

June 4, 2010 at 3:54 am

Customer comes in to the dealership with a Dodge magnum 5.7 Hemi. Customer has a Maximum Care service contract from Chrysler, which covers pretty much everything except for soft trim, brakes, clutch and minor repairs. Engine covered. We call Chrysler, and they send out an inspector to look at the motor. In the meantime, we get the customer to bring out receipts. He provides receipts, includi[Show More]Customer comes in to the dealership with a Dodge magnum 5.7 Hemi. Customer has a Maximum Care service contract from Chrysler, which covers pretty much everything except for soft trim, brakes, clutch and minor repairs. Engine covered. We call Chrysler, and they send out an inspector to look at the motor. In the meantime, we get the customer to bring out receipts. He provides receipts, including an oil change done just three weeks prior from an independant shop. The engine threw a rod and it destroyed the engine. Needs a long block. Turns out the customer never had an oil change, and the receipts he producted were fraudulent. Pulled out oil that was black and tarlike, and metal debris from the engine was in it. Pulled the air filter cover, and the air filter was filthy as well. Coverage denied,, as well as it should have. I know lots of people with 2.7, and the 5.7 HEMI, and if you have your maintenance done at your regular dealer, you should have no problem. It's called servicing your car. If your a second owner, however, beware. Get the service records.

Alex

May 23, 2010 at 6:06 pm

I have a 2006 Dodge Magnum RT 5.7, and have sludge problem. I have maintain my services regularly and have proof also, I took it to Huntington Beach Dodge were I was told that my car has sludge problem and that I did not maintain my services regularly. So i presided to show proof of oil changes from my local regular place I had my car services, I even had to drive 60 miles away to get two of my [Show More]I have a 2006 Dodge Magnum RT 5.7, and have sludge problem. I have maintain my services regularly and have proof also, I took it to Huntington Beach Dodge were I was told that my car has sludge problem and that I did not maintain my services regularly. So i presided to show proof of oil changes from my local regular place I had my car services, I even had to drive 60 miles away to get two of my services that I had done two years ago. prior to the Dealership looked at my car I felt for to agree to a $1600.00 tare down, they said that the was the only way to determine if they were going to fix it. An inspector from Chrysler Cop. came down to look at my car and denied the repair, even thou I have the most expensive warranty for 5 years or 100k mile and my car only has 69k miles on it and I even baby the car, any body that knows me will tell you so. Has anybody out there have had the same problem or similar to it, please let me know...

tamika

May 22, 2010 at 12:25 am

I was on my way to Walmart and my car droPped dead I had it towed to shop the gentermen told me your heads needs replaced I ask him what is that and he told me that the plastic rings melted I thought they were steal. But yes I have a Chysler Concorde with many problems oil leakage on valves motor run two high and not lower I just had it towed again to shop for Same head job again please help me I [Show More]I was on my way to Walmart and my car droPped dead I had it towed to shop the gentermen told me your heads needs replaced I ask him what is that and he told me that the plastic rings melted I thought they were steal. But yes I have a Chysler Concorde with many problems oil leakage on valves motor run two high and not lower I just had it towed again to shop for Same head job again please help me I need to be in this lawsuit the car is trash.

Sean

April 21, 2010 at 11:56 pm

I have a 2004 Chrysler Sebring and recently the motor started knocking and white smoke came out of the exhaust. I believe it may be related to the oil sludge build up in the 2.7 liter motor involved in th class action lawsuit and would like to know how to get involved in the suit.

Heather and Dan

April 9, 2010 at 7:22 pm

I have a 2004 Sebring LX 2.4l. Bought it used in late 2005. Everything was great for the first year or so, then one thing after another. Battery, Water Pump, Valve Gasket, Brakes, Tires, Power Window Motor, Catalic Converter, A few hundred in misc crap...then BLAMMO, Blew a rod out of the blue. Only car we have and it's sitting in my carport with $4000 still owed on this POS. I feel lucky I got 96[Show More]I have a 2004 Sebring LX 2.4l. Bought it used in late 2005. Everything was great for the first year or so, then one thing after another. Battery, Water Pump, Valve Gasket, Brakes, Tires, Power Window Motor, Catalic Converter, A few hundred in misc crap...then BLAMMO, Blew a rod out of the blue. Only car we have and it's sitting in my carport with $4000 still owed on this POS. I feel lucky I got 96k miles out of this car, seeing that a lot of people are having issues as early on as 35k.

Shunta

April 7, 2010 at 7:43 pm

I see that this case has been consolidated to the District of New Jersey. I contacted the clerk there and I was told I needed a case number and/or the names of the case. Does anyone have this information?

bruce

April 5, 2010 at 9:44 pm

i have a 2001Chrylser Sebring with 2.7 what do i need to do to get my car fixed or replaced anr what lawer is working on this in SC

Elizabeth

March 16, 2010 at 11:02 pm

My 2005 Chrysler Sebring, Touring also boroke down on me at 42,000 miles 3 weeks ago. I am the original owner so I am aware of the cars full history. Sludge is what I have been told is the issue. It took out the bottom half of the engine and some in the top. No warning. At no time has the oil or any other light gone off in that car. The car started clunking like a bolt was flying around when[Show More]My 2005 Chrysler Sebring, Touring also boroke down on me at 42,000 miles 3 weeks ago. I am the original owner so I am aware of the cars full history. Sludge is what I have been told is the issue. It took out the bottom half of the engine and some in the top. No warning. At no time has the oil or any other light gone off in that car. The car started clunking like a bolt was flying around when I was at a stop light, then the car shut off. It would not restart again. $4,500 was the origingal quote to fix, but now the cam and whatever the other parts are in the top half of the engine have issues also, so it will be even more. Plus the Rent a car $660. Of course, because I have gone over the 36,000 miles by 6,000 miles all of this is out of my pocket! I am very disappointed because I was proud of my car until this happened. I researched and found out it has been a known defect all over the internet, but a recall or help fixing this engine has never been offered by Chrysler.

Jessica

March 15, 2010 at 6:15 am

I brought a 2001 Chrysler Sebring convertible in 2005. I have had the car for 4.5 years and still have another year to pay on it. I have done all normal and requested maintance on the vehicle. One evening I was driving home and the car just died while i was driving! The car just only has 103,000 miles on it and I have only put 35,000 on it in the last 4.5 years.The mechanic stated that my coolant [Show More]I brought a 2001 Chrysler Sebring convertible in 2005. I have had the car for 4.5 years and still have another year to pay on it. I have done all normal and requested maintance on the vehicle. One evening I was driving home and the car just died while i was driving! The car just only has 103,000 miles on it and I have only put 35,000 on it in the last 4.5 years.The mechanic stated that my coolant was draining into my block and directly into my oil. My oil was three quarts over with coolant! I can't afford to replace the engine and I can't afford a new car because I still have another year of payments on a car that is just sitting in my driveway.

Ed

March 9, 2010 at 1:20 am

I had purchased a 2001 Chrysler Sebring with the notorious 2.7l engine in July of 2009. The car was immaculate inside and out. That very night I googled the car online and began to read the horror stories about that motor. One day too late! Bought it with 116,000 miles on it and it ran great. It now has 121,000 miles on it and the oil light comes on at idle speeds. Anyway, A local Chrysler mechani[Show More]I had purchased a 2001 Chrysler Sebring with the notorious 2.7l engine in July of 2009. The car was immaculate inside and out. That very night I googled the car online and began to read the horror stories about that motor. One day too late! Bought it with 116,000 miles on it and it ran great. It now has 121,000 miles on it and the oil light comes on at idle speeds. Anyway, A local Chrysler mechanic (I spoke to him at the dealership) told me that the engine was defective. He said that the oil return galley was built too close to the exhaust manifold, which "cooks the oil", thus creating sludge. Chrysler is perfectly aware of this design flaw but sees it as too expensive to recall the motors. Mine was 'diagnosed' with a "bearing clearance" problem, which means the motor is junk and will go at any turn of the key. GM where I bought said that I "had assumed inherent risk" when I bought the car. The dealer that I bought the car from is Spitzer (Akron, Ohio). He also admitted that the oil passages were too small but not "defective"..I'm not done with these people...

Deborah

February 28, 2010 at 1:24 pm

I bought a 2001 Dodge Intrepid with low mileage. At 64 thousand miles the engine went out. I had it rebuilt because I was still paying for it. The warrenty had just went out. It cost $3180.00 to have repaired. I then drove it again. The motor has just went out again with not warning. I was going to work, the heater would not work and suddenly the car went hot. It is now at the shop waiting on my [Show More]I bought a 2001 Dodge Intrepid with low mileage. At 64 thousand miles the engine went out. I had it rebuilt because I was still paying for it. The warrenty had just went out. It cost $3180.00 to have repaired. I then drove it again. The motor has just went out again with not warning. I was going to work, the heater would not work and suddenly the car went hot. It is now at the shop waiting on my decision to rebuild or get a new motor. I still owe money on the vehicle. There is no way I am going to rebuild it again.

David

February 25, 2010 at 4:14 pm

Bought a 1999 Chrysler Concorde w/71K on it in 2002. Drove it regulary for 3 yrs, had an oil leak and smoking almost from the beginning. Had complete engine failure in the middle of the road at 115000. Thankfully, no wreck occurred. I was warned by my mechanic that this engine had problems and that I should stay on top of servicing. I had oil changed every 3000 religiously. Still had sludge [Show More]Bought a 1999 Chrysler Concorde w/71K on it in 2002. Drove it regulary for 3 yrs, had an oil leak and smoking almost from the beginning. Had complete engine failure in the middle of the road at 115000. Thankfully, no wreck occurred. I was warned by my mechanic that this engine had problems and that I should stay on top of servicing. I had oil changed every 3000 religiously. Still had sludge and engine failure. Sold to a salvage yard for $150.00 Bought a 2006 Chrysler T & C. w/22000, lifters failed and trans went out at 38000. Had to fight Chrysler for months before they repaired it. Even had extended warranty. Upset that Chrysler has decided they will not repay any TARP money given to them by the Government. I think we should boycott Chrysler until they get their act straight.

Louis

February 24, 2010 at 11:38 pm

Great news...I just purchased a used 2003 Sebring with the 2.7 two weeks ago and the engine oil light comes on when I stop at a light. Just my luck, can I expect the same types of problems everyone else is having? I have such rotten luck.

Rachel

February 21, 2010 at 9:46 am

I have a 2001 Chrystler Sebring with only 112,000 miles on it. I recently took it to a mechanic to get the oil changed and have my coolent housing repair (that was the cause of the stalling problem I was having). When I picked the car u, the mechanic told me my engine was going to blow soon. That night I threw a rod and the car has been parked ever since. When I called the salvage yard for an [Show More]I have a 2001 Chrystler Sebring with only 112,000 miles on it. I recently took it to a mechanic to get the oil changed and have my coolent housing repair (that was the cause of the stalling problem I was having). When I picked the car u, the mechanic told me my engine was going to blow soon. That night I threw a rod and the car has been parked ever since. When I called the salvage yard for an estimate for the car, the guy told me he had 5 or 6 in his yard. All of the Sebrings had the same 2.7L V6 engine that mine has. The guy also told me that just about everything in these cars are good working parts. My car is the same way...everything works except the engine is bad....What can I do? The engine replacement cost more than the car is worth!

Richard

February 9, 2010 at 11:27 pm

I have been having a serious of problems with my car. Starting with slipping transmission to the most recent, an oil light that comes on when I am stopped. I have always maintained my car and it only has 62,000 miles on it... I have read claims from previous and current owners that the oil light coming on when Idle is what started the cause of their engines seizing up and needed to replace the [Show More]I have been having a serious of problems with my car. Starting with slipping transmission to the most recent, an oil light that comes on when I am stopped. I have always maintained my car and it only has 62,000 miles on it... I have read claims from previous and current owners that the oil light coming on when Idle is what started the cause of their engines seizing up and needed to replace the whole engine. 2 Mechanics I went to both tried different things to fix the situation, one changing a sensor, and the other claiming it was my oil pump, however both agree Chrysler 2.7L engines were notoriously bad for engine sludge build-up. Unfortunately I paid 300+ dollars for what I was told would fix the problem and DIDN'T! It was a lack of a solution and frustration that I chanced to find this site. It is too bad I bought this car used directly from Chrysler, but do hope that something is done about this. Whether I am stuck with my POS or not, thank you for reading my story and good luck in making sure the correct actions are taken!

Roberto

January 30, 2010 at 9:52 pm

I have a 2005 dodge statis with 71,000 miles on it on jan.14th it blew same story oil sludge took it out when I opened the motor up. It looked like I never changed the oil now I have to find a new car this realy sucks. I would love to be part of this classaction .

Gene

January 29, 2010 at 1:43 am

Purchased 2000 Dodge Intrepid. Now a lawn ornament. Engine blew at about 130,000 miles. Well maintained and cared for. Any ideas about class action against Dodge?

LARRY

January 22, 2010 at 5:44 am

I HAVE A 2000 DODGE INTREPID -THE OIL WAS CHANGE ON TIME THE TIMING BELT BROKE AND THE ENGINE SHUT DOWN. I TOOK IT FOR REPAIR AND THE REPAIRS WOULD TOTAL 65OO FOR THE TIMING BELT AND ENGINE. THE REPAIR MAN SAID I HAVE 3 INTREPIDS THAT NEED THE SAME REPAIR THE MOTOR IN THOSE CARS ARE NO GOOD.

Roberto

January 4, 2010 at 12:34 am

My 2001 Dodge Intrepid water pump failed, coolant leaked into the crankcase contaminating the engine oil with coolant causing engine failure and damage.

Jonathan

December 29, 2009 at 8:25 pm

I brought my 01 Interpid (used) with 100,000 miles on it. I have already had to replace the transmision on it which costed me 2k one time then 6 months down the road transmisson went out and spent another 2k to get a new one. Car lasted for about another 6 months then egine blew in it and now its not drivable. Its going to cost me around 4k-6k to get it fixed. Have always done theoil change when i[Show More]I brought my 01 Interpid (used) with 100,000 miles on it. I have already had to replace the transmision on it which costed me 2k one time then 6 months down the road transmisson went out and spent another 2k to get a new one. Car lasted for about another 6 months then egine blew in it and now its not drivable. Its going to cost me around 4k-6k to get it fixed. Have always done theoil change when it was time.Brought car for 4k about 3 years ago. No my once very nice car is sitting in my yard being a very large paper weight and doing nothing but rusting becasue i feel that its not really worth fixing if something else major like this is goingto happen to it again. I think that this probelm should be taken care of as soon as possible adn replaced and recalled for all make and models at no cast to the costumer. Well never own a doodge ever again.

Charles

December 29, 2009 at 9:07 am

I am really confused because I bought a 2004 Chrysler Sebring paid 8,000 for it and the oil light started to come on when I would come to a stop. It only has 83,000 miles. I had a mechanic look at it and he laughed and said there is nothing they can do. I was told at best I could get 2,500 as trade in are you crazy I paid 8,000 dollars for this car and am so upended it isn't even funny not to me[Show More]I am really confused because I bought a 2004 Chrysler Sebring paid 8,000 for it and the oil light started to come on when I would come to a stop. It only has 83,000 miles. I had a mechanic look at it and he laughed and said there is nothing they can do. I was told at best I could get 2,500 as trade in are you crazy I paid 8,000 dollars for this car and am so upended it isn't even funny not to mention I lost my job to china. I don't know what I am going to do. This is really rediculous that our Government allows Chrysler to get away with this scandal.

Sheryl

December 10, 2009 at 2:31 pm

I have a 2004 Sebring Convertable LXi with 124K miles - I bought it new. I am a finatic about oil changes, it is done every 2 to 3k miles. Last week the oil light flickered at the freeway exit after a 30 mile run on the highway. A Chrysler Mechanic is a new friend of ours he said it was the oil sending unit, Had that changed on Monday - Wednesday the same thing happened but the light did not [Show More]I have a 2004 Sebring Convertable LXi with 124K miles - I bought it new. I am a finatic about oil changes, it is done every 2 to 3k miles. Last week the oil light flickered at the freeway exit after a 30 mile run on the highway. A Chrysler Mechanic is a new friend of ours he said it was the oil sending unit, Had that changed on Monday - Wednesday the same thing happened but the light did not flicker it stayed on solid, The light went off once I was accelerating again, it happed at the stop sign too. This is the 3rd Sebring I have had over the years, I love the car. I am selling it soon. Hint - don't buy the 04 shiney white convertable with the black top it's going to the auction.

Cynthia

December 3, 2009 at 2:17 pm

My problem began shortly after I purchased my sebring convertible new 2002; AT 24,000 miles the car stopped on my; no warning, etc. Chrysler tried to put the onus on myself-I went thorugh local advocasy groups-consumer affairs; center for auto; and put a reconditioned Jasper engine in....despite doing oil changes at 3,000 miles-that engine made clincking noises and it too went. Jasper engine was [Show More]My problem began shortly after I purchased my sebring convertible new 2002; AT 24,000 miles the car stopped on my; no warning, etc. Chrysler tried to put the onus on myself-I went thorugh local advocasy groups-consumer affairs; center for auto; and put a reconditioned Jasper engine in....despite doing oil changes at 3,000 miles-that engine made clincking noises and it too went. Jasper engine was replaced, I am now on my 3rd engine. Novermber, my thermostat went up into red. Again, the water pump/ coolant is effecting my car. Another $1500. DON'T BUY CHRYSLER-THEY WILL NOT HONOR WARRANTIES

Bill

December 3, 2009 at 9:10 am

I have a 2001 Concord with a 2.7 Liter engine, when I get between 1800 and 2000 miles my oil needs to be changed again, I notice my gas milage drops about 50 miles on a Fill Up. when at the dealership they noticed that the lower end of my motor was much cooler then the top half of the motor. and now there is a knocking sound it the top half of the motor. you can hear it when you first start the ca[Show More]I have a 2001 Concord with a 2.7 Liter engine, when I get between 1800 and 2000 miles my oil needs to be changed again, I notice my gas milage drops about 50 miles on a Fill Up. when at the dealership they noticed that the lower end of my motor was much cooler then the top half of the motor. and now there is a knocking sound it the top half of the motor. you can hear it when you first start the car for about 5 seconds then it stops untill the engine gets to operating temp. and then it is constant. Car is now parked in the drive way, dont want to blow the engine up. untill i can afford to take to the garage to find out what is going on with it. I have aprox. 94,000 miles on the engine. and have owned the car for 2.4 years

Ted

November 30, 2009 at 4:13 am

I made the mistake of purchasing a 2001 sebring on a online auction without previewing the car. My daughter drove the car to work so I did not have a chance to listen to the engine till later in the day. The engine in this vehicle is bad as well. It has a loud slapping noise when it is reved up and acceleration is bad. I was fortunate that my daughter was at least able to get home. My mistake wa[Show More]I made the mistake of purchasing a 2001 sebring on a online auction without previewing the car. My daughter drove the car to work so I did not have a chance to listen to the engine till later in the day. The engine in this vehicle is bad as well. It has a loud slapping noise when it is reved up and acceleration is bad. I was fortunate that my daughter was at least able to get home. My mistake was that I didn"t do my research before I purchased the vehicle. I would like to be involved in the lawsuit

Clark

November 5, 2009 at 9:20 am

I have a power tran warranty with Chrysler. My car consumes lots of oil, and the engine is tapping. Chrysler is trying everythin they can to not replace my engine. I have had smoking and for my car to just completly stop on me a few time, also the oil light does not come on when the oil is dangerously low. I get proper maintence and do my part and the company is giving me a hard time. These are se[Show More]I have a power tran warranty with Chrysler. My car consumes lots of oil, and the engine is tapping. Chrysler is trying everythin they can to not replace my engine. I have had smoking and for my car to just completly stop on me a few time, also the oil light does not come on when the oil is dangerously low. I get proper maintence and do my part and the company is giving me a hard time. These are serious signs that the engine is going to fail soon.

Karenbeth

October 17, 2009 at 3:20 am

I am suppose to drive a 2002 Chrysler Sebring in the morning. It is being traded in for a Honda . Trade in for $3600 AND personal sale $4000 which is suppose to be a good deal. Sunroof and sports detail. I've read that I can slowly clean out sludge (if it is a problem) by substituting one quart f transmission fluid for one quart of motor oil. The transmission oil has detergent in it that c[Show More]I am suppose to drive a 2002 Chrysler Sebring in the morning. It is being traded in for a Honda . Trade in for $3600 AND personal sale $4000 which is suppose to be a good deal. Sunroof and sports detail. I've read that I can slowly clean out sludge (if it is a problem) by substituting one quart f transmission fluid for one quart of motor oil. The transmission oil has detergent in it that can slowly clean engine. I'm so ready for a newish car.

Marianne

October 11, 2009 at 3:27 am

I own a 2004 Chrysler Sebring Convertible with 114K miles. I have had intermittent issues with the oil light flickering, always corrected with an oil change in the past year or so. This week the oil light came on without the flickering and as I was exiting the freeway, the knocking sound started and then the engine froze up and died. I was told it was the AC compressor and when I got back on th[Show More]I own a 2004 Chrysler Sebring Convertible with 114K miles. I have had intermittent issues with the oil light flickering, always corrected with an oil change in the past year or so. This week the oil light came on without the flickering and as I was exiting the freeway, the knocking sound started and then the engine froze up and died. I was told it was the AC compressor and when I got back on the road the next day after only three miles, the same thing happened with the oil light, knocking and engine failure. It did not come back the second time. I still have 2 years on this used car purchase and a car worth nothing to park in the driveway. Chrysler needs to take responsibility!

David

September 29, 2009 at 3:19 pm

Just bought a 2004 Sebring Convertible 2.7. oil light is on at idle. called the service dept at the used car shop I bought it from. They said it's the oil sending unit. Is this what causes the oil sludge? anyway, It's being replaced Thursday. May have them look at the tranny too. I just hope they fix it and not just put a band aid on it. Wish I would have done better home work before buyin[Show More]Just bought a 2004 Sebring Convertible 2.7. oil light is on at idle. called the service dept at the used car shop I bought it from. They said it's the oil sending unit. Is this what causes the oil sludge? anyway, It's being replaced Thursday. May have them look at the tranny too. I just hope they fix it and not just put a band aid on it. Wish I would have done better home work before buying. car has 64,000 miles on it. drives great with no signs of shutting down. the oil light concerns me though.

Robin

September 18, 2009 at 3:16 am

I own a 2002 Chrysler Sebring LX with a 2.7 engine. I experienced the knocking, the engine light flash and the car just stopped. The Chrysler Dealer quoted me a high price to replace the engine as others have experiened. Most often I had a Chrysler Dealer maintain this car for oil changes and whatever else. How do I join the Class Action Law suit in Massachusetts? My vehicle is now sitting in[Show More]I own a 2002 Chrysler Sebring LX with a 2.7 engine. I experienced the knocking, the engine light flash and the car just stopped. The Chrysler Dealer quoted me a high price to replace the engine as others have experiened. Most often I had a Chrysler Dealer maintain this car for oil changes and whatever else. How do I join the Class Action Law suit in Massachusetts? My vehicle is now sitting in my driveway in need of an engine replacement. I, too, say SHAME on Chrysler for not stepping up to replace engines for all consumers who own these vehicles.

John

September 4, 2009 at 5:54 pm

We purchased a 2001 Chrysler Sebring from a private owner and have replaced the engine twice. Both times we paid out of our pocket. Since Chrysler was bailed out I would like them to stand up and be responsible for their product failure. How do I join the Class Action Law suit. The vehicle is now sitting in my gargage in need of another engine replacement.

Greg

August 3, 2009 at 1:54 am

I bought a 2007 300 brand new from dealer. Changed the oil every 3000 miles. At 28,000 miles the car shut off one night on the way home the car made no noise it just died. I had it towed to the dealer where I bought the car. They called me two days later and said the car had a loud engine knock and #4,5 and 6 rod bearings were destroyed due to running the car out of oil. The car was never down mor[Show More]I bought a 2007 300 brand new from dealer. Changed the oil every 3000 miles. At 28,000 miles the car shut off one night on the way home the car made no noise it just died. I had it towed to the dealer where I bought the car. They called me two days later and said the car had a loud engine knock and #4,5 and 6 rod bearings were destroyed due to running the car out of oil. The car was never down more than a qt between oil changes. They would not honor my warranty and I had the car towed back to my house where I removed the engine disassembled it and found that only #3 cylinder rod bearing was damaged. If the car was run out of oil wouldn't all the rod and or main bearings be damaged? I have over 25 years experience with automobiles I've never seen this happen before.

Renee

July 24, 2009 at 2:19 pm

2005 Chrysler Sebring Touring Without warning my engine is gone! Heard knocking that got louder and louder over two days and was not drivable! Made it to a dealer who told me that for $4,500 - $5,500 I could get either a used motor (& have same problem) or remanufactured engine. The problem.....oil sludge buildup! I have taken good care of this car which only has 77,000 miles on it! I still o[Show More]2005 Chrysler Sebring Touring Without warning my engine is gone! Heard knocking that got louder and louder over two days and was not drivable! Made it to a dealer who told me that for $4,500 - $5,500 I could get either a used motor (& have same problem) or remanufactured engine. The problem.....oil sludge buildup! I have taken good care of this car which only has 77,000 miles on it! I still owe $7,400! It is disheartening to think about having to spend this kind of money on a car when the problem should be covered by Chrysler!

William & Darla

June 4, 2009 at 8:38 pm

We own a 2000 Chrysler Concorde that we purchased at an auto auction. Drove it home and found out that the timing chain tensioner went out in the motor due to engine sludge. We are stuck with a car that not only did we pay for but now we have to put an engine in it. My husband told that these engines have zero clearance and have many problems. He recently talked to someone that owns a Chrysler[Show More]We own a 2000 Chrysler Concorde that we purchased at an auto auction. Drove it home and found out that the timing chain tensioner went out in the motor due to engine sludge. We are stuck with a car that not only did we pay for but now we have to put an engine in it. My husband told that these engines have zero clearance and have many problems. He recently talked to someone that owns a Chrysler and he told us to only use synthetic motors oils and the sludge wont build up. Chrysler needs to own this problem and pay for the replacement of engines.

Joshua

May 1, 2009 at 12:52 am

I have a 2000 Chrysler Concorde with a blown engine. I had the car just over 1 year (bought used) when it died. It had a 3 year warranty and fought with Crysler for over a year to have them honor their warranty. In fact they claimed the 2k I paid for the warranty was because the bank requested it, staying almost verbatim "that if something happens like your engine blows up they want to know it's [Show More]I have a 2000 Chrysler Concorde with a blown engine. I had the car just over 1 year (bought used) when it died. It had a 3 year warranty and fought with Crysler for over a year to have them honor their warranty. In fact they claimed the 2k I paid for the warranty was because the bank requested it, staying almost verbatim "that if something happens like your engine blows up they want to know it's covered so people dont just have it repo'd" I took the honorable route and let the car set for 2 years continuing to make my payments with 9k left on it even though the car is useless. The reason they refused to cover it is because "under the warranty it will only cover expenses up to the value of the car" at the time an engine + having them install it was 5k-5.5k. The value of the car was only $4900. It wasn't totaled because there was no accident so insurance wouldnt cover it, and since it wasn't accident/insurance related, gap wouldn't kick in. Still have the car, and still another 2 years paying on it. Sorry to vent, but sad to see I'm not the only one who was hosed. Ended up buying a Chevy for almost 1/2 what I owe on the other car and haven't had an issue with it yet.

Chrysler 2.7 Liter V6 Engine Class Action Lawsuits Consolidated : AboutLawsuits.com

February 11, 2009 at 7:51 pm

[...] States Judicial Panel on Multidistrict Litigation has issued an order which will transfer all Chrysler engine class action lawsuits pending in various federal district courts throughout the United States to the District of New [...]
"*" indicates required fields