Cochlear Bionic Ear Implant Lawsuit
November 01, 2011
By: Staff Writers
Problems with cochlear implants may be caused by design or manufacturing defects, which have led to the recall of a number of bionic ear models amid reports of a high number of failures, which could expose recipients to the risk of additional surgery to have the devices removed or replaced. 
COCHLEAR IMPLANT LAWSUIT STATUS: Potential claims are being reviewed by product liability lawyers for individuals who have experienced problems with a cochlear implant that may be caused by design defects with the device.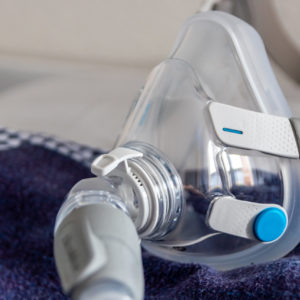 Did You Know?
Millions of Philips CPAP Machines Recalled
Philips DreamStation, CPAP and BiPAP machines sold in recent years may pose a risk of cancer, lung damage and other injuries.
Learn More
OVERVIEW: A cochlear implant, or bionic ear, is an electrionic device that is surgically implanted to provide a sense of sound for individuals who are profoundly deaf or hard of hearing.
As of December 2010, approximately 42,600 adults and 28,400 children in the United States have received a cochlear implant to help rstore sufficient hearing to allow unaided understanding of speech.
Although these devices can provide a substantial benefit for users, design defects have resulted in a number of Cochlear ear implant recalls in recent years after recipients complained of overly loud noises, pain, sensations of being shocked by the implants and other problems.
COCHLEAR IMPLANT PROBLEMS: In 2004, 2010 and 2011, recalls of various models of cochlear implants were recalled because of moisture problems. In every case, the problem was tracked back to defective seals which failed to keep the implants dry while in the human body.
A number of cochlear ear implant lawsuits have been filed by plaintiffs who say they had to undergo head surgery to have defective implants removed.
One cochlear implant manufacturer, Advanced Bionics, has been warned numerous times by the FDA over quality control violations. In 2008, the company paid the government $1.1 million to settle claims that it made changes to the devices without notifying the FDA.
The Advanced Bionics HiRes90k Cochlear implant was subject to a recall in November 2010. The company said there were about 28,000 of the implants on the market, but did not indicate how many suffered problems with defective seals.
Photo via Wikimedia Commons, public domain work of the National Institutes of Health
Frank

April 11, 2019 at 11:28 pm

I had the Nucleus March 4, 2019. All went well until the surgery. I went nuts with ringing and pounding noises. I was lucky to find a psychiatrist to get me on the proper medication or I many not be hear to tell about it. The Doctor who did the implant says no one has these kind of side effects. Well I did. Just be prepared. Had the exterior part put on yesterday and that is doing well thus far.

Sabrina

May 5, 2016 at 8:25 am

I have bilateral nuclues 5 implants. I have experienced severe vertigo and migranes since implanted. Sometimes my head feels like it is in a vice it hurts so bad and the vertigo comes unexpectedly. It is difficult to function when I experience this. I did not know about the recall.

Marvin

April 1, 2015 at 1:37 am

Implant did not work, they used the only good ear I had to do the implant. Now I have roaring in my right ear and am dizzy.
"*" indicates required fields