Former Soldiers Say Defective 3M Earplugs Caused Hearing Damage, Lawsuit Alleges
January 31, 2019
By: Irvin Jackson
Two former U.S. soldiers say they suffered hearing damage due to the defective 3M Combat Arms earplugs, which were issued to them during their service in the military, seeking damages the manufacturer for withholding information about problems with the earplugs from the U.S. government and service members. 
In a complaint (PDF) filed in the U.S. District Court for the District of Minnesota on January 25, William Peek and Jared Pullium indicate that 3M Company and it's Aearo Technologies subsidiary knew for years that Combat Arms earplugs were defective and did not work as they were advertised, yet continued to sell them to the U.S. military and placed millions of soldiers at risk of hearing damage.
Peek, of North Carolina, served in the United States Marine Corps from 1989 through 2009, working as a Brig and Drill Instructor and on a convoy team. According to the complaint, he was assigned Combat Arms earplugs before being deployed to Iraq in 2004, during which he was exposed to loud noises during training, mortar and rocket attacks, and in combat. He was diagnosed with tinnitus in 2006 and also suffers hearing loss.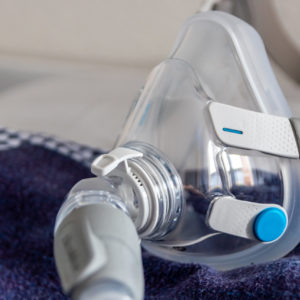 Did You Know?
Millions of Philips CPAP Machines Recalled
Philips DreamStation, CPAP and BiPAP machines sold in recent years may pose a risk of cancer, lung damage and other injuries.
Learn More
The other plaintiff, Pullium, is from Connecticut and served in the U.S. Air Force from 2008 through 2012, as a Military Police Officer. He was given Combat Arms earplugs in 2008, and was deployed to Kuwait in 2008 and 2012, where he used the defective 3M earplugs while at firing ranges and when in combat. Following his military service, Pullium was diagnosed with hearing loss and tinnitus in 2013, when he was only 22 years old.
Both men had no signs of hearing loss or damage before being assigned the earplugs and neither was given proper instructions on their use, or warned that they were too short and could move out of position, according to the lawsuit. As a result, military service members were allegedly left without adequate hearing protection, after the earplugs failed to seal the ear canal.
Combat Arms Earplugs, Version 2 (CAEv2) were originally introduced by Aearo before it was acquired by 3M Company. The dual ended, or reversible, earplugs are designed to serve as traditional earplugs when inserted one way, but the manufacturer indicated that they provided filtered noise reduction when reversed, blocking loud battlefield noises, while allowing the wearer to hear spoken commands.
"The Combat Arms earplugs contained no warnings, or in the alternative, inadequate warnings and/or instructions, as to the risk that the Combat Arms earplugs would allow damaging sounds to bypass the earplug thereby posing a serious risk to Plaintiffs' hearing unbeknownst to Plaintiffs," the lawsuit states. "The warning and instructions that accompanied the Combat Arms earplugs failed to provide the level of information that an ordinary wearer would expect when using the Combat Arms earplugs in a manner reasonably foreseeable to Defendants."
In July 2018, 3M reached a $9.1 million settlement over the Combat Arms earplug problems with the Department of Justice, resolving claims that it defrauded the government by knowingly selling the defective earplugs, and then by causing soldiers to suffer hearing loss whose health issues have to be addressed by the government.
Peek and Pullium's claims are part of a growing number of 3M earplug lawsuits now being pursued by former service men and women who now have permanent hearing loss. More than three million veterans suffer from either hearing loss or tinnitus, many of whom may have suffered those injuries due to the use of Combat Arms earplugs, indicating that thousands of lawsuits may be filed in coming months.
"*" indicates required fields