Unreported Complaints of Zicam Problems At Issue Before Supreme Court
January 13, 2011
By: Staff Writers
A Zicam class action lawsuit has made its way to the U.S. Supreme Court, where the justices will try to determine how much information companies are obligated to share with investors about consumer complaints associated with their products. 
At issue are a number of reports received by Matrixx Initiatives, the makers of Zicam, about problems with loss of smell associated with the homeopathic cold remedy. The case stems from a 2004 shareholder class action suit, which argues that the company should have disclosed as many as 23 reports of Zicam problems received by Matrixx Initiatives as of 2004.
The lawsuit was filed about five years before a Zicam recall was issued in June 2009, after the FDA warned about reports of loss of smell with Zicam Cold Remedy Nasal Gel, Zicam Cold Remedy Nasal Swabs and Zicam Cold Remedy Swabs Kids Size.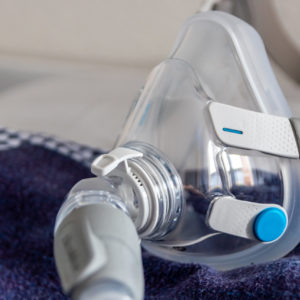 Did You Know?
Millions of Philips CPAP Machines Recalled
Philips DreamStation, CPAP and BiPAP machines sold in recent years may pose a risk of cancer, lung damage and other injuries.
Learn More
Following that recall, FDA investigators determined that the Matrixx Initiatives may have received as many as 800 reports of Zicam problems that were not properly turned over to the FDA as required by federal regulations. It is unclear how many of those reports came after 2004, or whether their existence contradicts Matrixx's claim that there were only a dozen or so reports at the time.
In the 2004 shareholder class action suit, Matrixx Initiatives argued that companies should not be forced to disclose to investors all complaints they receive from consumers, because it would flood investors with false and unconfirmed information. Attorneys for the cold remedy maker argued that the threshold for releasing such reports should be statistical significance.
However, during oral arguments on Monday before the U.S. Supreme Court, some justices questioned that logic, suggesting that investors would want to know any information that might affect the stock value, even if that information were untrue. Chief Justice John Roberts suggested that even if a psychic came out and made a totally unsupported statement that could drive down a company's stock value, investors would probably want to know about it.
Originally, the shareholder Zicam lawsuit was dismissed by the U.S. District Court for the District of Arizona in 2006. However, the lawsuit was reinstated by the U.S. Court of Appeals for the 9th Circuit in California.
Matrixx Initiatives also faces a number of more recent class action lawsuits over Zicam problems and several hundred Zicam loss of smell lawsuits that allege the company knew the products were dangerous and continued to market them anyway. Following the recall, the SEC is also investigating the company's actions.
In October, the U.S. Judicial Panel on Multidistrict Litigation consolidated the federal Zicam litigation for pretrial proceedings in the District of Arizona. All of the personal injury lawsuits over Zicam contain similar allegations that zinc gluconate, the single active ingredient in nasal Zicam cold remedies, is toxic to the tissue inside the nose and can cause damage to a user's ability to smell, detect odors or taste.
Last month, the company announced that it was offering to pay a $15.5 million Zicam settlement to resolve lawsuits filed by more than 1,000 plaintiffs.
DEBBIE

March 28, 2011 at 6:21 pm

LOSS OF SMELL AND TASTE
"*" indicates required fields