Frequent Concussions Linked to Traumatic Brain Damage for Tackle Football Players at All Levels: Study
June 22, 2023
By: Martha Garcia
Researchers have long warned about the long-term risks associated repeated concussions during contact sports, but a new study suggest that it is not only repeated concussions, but the collective force of the concussions, which leads to the greatest risk for traumatic brain injuries.
In findings published this week in the journal Nature Communications, researchers from Boston University indicate the position a football player is playing, and how long they play the sport are more associated with the risk of developing chronic traumatic encephalopathy (CTE), as opposed to the overall number of impacts they endure.
CTE can result from repeated head impacts, which lead to a neurodegenerative condition that causes the death of nerve cells in the brain which worsens over time.
Researchers analyzed 20 years of helmet sensor data from 34 studies that tracked the number of concussions and force of head injuries sustained by 631 former football players who donated their brains for research.
The study focused on identifying the most important factors linked to development of long-term brain injuries from football. Researchers sought to determine if CTE was most associated with the number of blows to the head, years of football playing, or the force of those hits.
The data indicates that the cumulative force of blows to the head absorbed by players over years of play was the strongest predictor of CTE later in life. This was a stronger predictor of CTE than the number of confirmed concussions.
This is the largest study of CTE ever conducted and one of the most comprehensive to focus on how concussions over the course of a career can lead to brain disease, the researchers claim.
Player Position and Long-Term Brain Injury
Researchers measured hits by G-force and compared football impacts to other risky activities with measured G-force, such as suffering a punch to the head during boxing which, on average, measures 50 Gs. The average high school football hit to the head clocked in at 27 Gs, which is more than the force a fighter pilot experiences during a roll (10 Gs) and less than a car crash at 30 miles per hour (30 Gs).
Among the players examined, 71% had CTE. Using helmet sensor data and study estimates, players who absorbed the greatest cumulative force had the worst levels of CTE.
Based on average force impacts experienced by various positions, researchers calculated the average force of impacts experienced by players in certain positions, and then estimated the lifetime exposure of blows to the head for that position.
According to the findings, linemen, both defensive and offensive, had the most hits per season since they experience bodily collisions on nearly every play. Other positions, like wide receiver and defensive back, experienced fewer hits but were hit harder on each hit than other positions. They experienced more force per hit on average than other players.
The study determined that, while overall the number of hits a person experiences over a lifetime has a significant effect on whether they will develop CTE, experiencing concussions more rapidly than the body is able to heal also impacts the development of brain injury, which has serious implications for players who begin playing at a young age and experience numerous impacts beginning in high school.
The researchers concluded that players who are getting hit the hardest and experience more impacts are more likely to experience CTE later in life.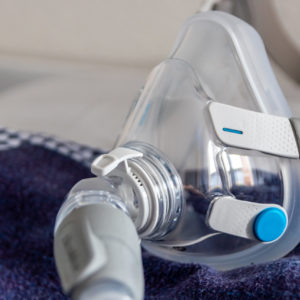 Did You Know?
Millions of Philips CPAP Machines Recalled
Philips DreamStation, CPAP and BiPAP machines sold in recent years may pose a risk of cancer, lung damage and other injuries.
Learn More
CTE and Concussion Brain Injury Risks
CTE can lead to symptoms like memory loss, impulsive behavior, depression, and suicide. In severe cases, it can lead to aggressive behavior and violence against others.
Concussions or a mild blow to the head can lead to traumatic brain injury (TBI), but CTE is a type of brain disease that continues to progress and is eventually fatal. It also often leads to brain conditions like dementia.
Research published in 2017 found evidence of CTE not only in deceased professional football players but also among college players and some that only played high school football.
The new research supports the need for changes to make football safer, especially for young players who may face years or decades of head injuries, researchers determined. They called for changes such as eliminating contact practices and developing helmets that absorb impact better.
"*" indicates required fields