Cook Medical Surgical Mesh Lawsuits Consolidated in 6th MDL in W.V.
June 14, 2013
By: Austin Kirk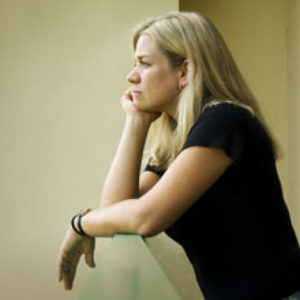 In the federal court system, it is common for complex product liability lawsuits involving a large number of similar claims to be centralized as part of an MDL to reduce duplicative discovery, avoid conflicting pretrial rulings from different judges and to serve the convenience of the parties, witnesses and the courts.
All of the claims raise similar allegations that women experienced painful injuries and complications after receiving surgical mesh transvaginally to repair pelvic organ prolapse or female stress urinary incontinence. The plaintiffs claim that the mesh has eroded through the vagina, caused infections and other debilitating health problems, alleging that the manufacturers failed to adequately research the design or warn about the risk of complications.
Cook Medical Mesh MDL
A group of plaintiffs filed a motion to establish the Cook mesh MDL in February, asking for centralized proceedings for all lawsuits involving Cook Medical's Surgisis Biodesign Tension-Free Urethral Sling, Surgisis Biodesign Anterior Pelvic Floor Graft, Surgisis Biodesign Posterior Pelvic Floor Graft, Cook Urological Stratasis Urethral Sling or Stratasis Tension Free Urethral Sling.
In a response filed in April, Cook Biotech and other subsidiaries of Cook Medical indicated that the manufacturer opposed consolidating the cases as part of an MDL, maintaining that their products are different from those involved in the other transvaginal mesh litigation centralized before Judge Goodwin. Cook surgical mesh products are made from the small intestines of pigs, as opposed to the synthetic materials used in other products.
Following oral arguments heard on May 30, the U.S. JPML decided that the lawsuits do involve common questions of fact and that centralization in the Southern District of West Virginia was appropriate to promote the just and efficient conduct of the litigation.
"Regardless of whether the Cook products are "pelvic mesh" like the products at issue in the MDLs in West Virginia, there will be overlapping discovery and pretrial proceedings as to the claims against Cook, which are fairly typical of the claims involved in the West Virginia pelvic mesh MDLs," wrote Judge John G. Heyburn II, Chairman of the Panel on Multidistrict Litigation. "Whether Cook's products are more or less likely to cause injury than those manufactured by other defendant groups is a question of liability more appropriately addressed to the court which oversees those claims."
The JPML identified at least 13 complaints filed in eight different districts that will be transferred to the MDL. However, as lawyers file additional cases against Cook Medical throughout the federal court system, they will be transferred to Judge Goodwin for coordinated handling.
Transvaginal Mesh Litigation
Nearly 13,000 lawsuits have been filed throughout the federal court system involving problems with transvaginal surgical mesh.
According to an updated case list (PDF) released by the U.S. JPML on May 15, Judge Goodwin is currently presiding over 2,938 claims involving products manufactured by C.R. Bard, Inc., 6,028 claims against AMS, 5,763 claims against Johnson & Johnson's Ethicon subsidiary, 3,557 claims against Boston Scientific and 320 claim against Coloplast Corp.
The litigation has increased dramatically over the past two years, following an FDA warning issued in July 2011 about adverse event reports submitted to the agency involving complications from the products. After a review of all available data, the FDA concluded that there was no evidence that transvaginal mesh provides any additional benefits when compared to more traditional surgery for treatment of pelvic organ prolapse.
While the Cook Medical surgical mesh MDL has just been established, the other proceedings before Judge Goodwin are at a more advanced stage, with several cases scheduled to go to trial over the next year.
A series "bellwether" trials are scheduled to begin in July 2013 involving four cases brought by women who experienced problems with Bard Avaulta mesh. Another series of at least three trials are expected to begin later this year or early next year involving lawsuits over products manufactured by AMS, Ethicon and Boston Scientific.
At least two state court cases have already reached a jury, with each resulting in a multi-million dollar damage award for plaintiffs who received the products. In July 2012, a California state court awarded $5.5 million in damages for Bard Avaulta mesh that caused a woman to require multiple follow up surgeries. In February, a New Jersey state court jury awarded $11.1 million in compensatory and punitive damages for problems with Ethicon's Gynecare Prolift mesh.
These early test cases are designed to help the parties gauge how juries are likely to respond to similar evidence and testimony that will be offered throughout the litigation and may help facilitate vaginal mesh settlement agreements.
Tags:
American Medical Systems (AMS),
Avaulta,
Bladder Sling,
Boston Scientific,
C. R. Bard,
Cook Medical,
Ethicon,
Gynecare,
Johnson & Johnson,
New Jersey,
Pelvic Mesh,
Transvaginal Mesh,
Vaginal Mesh,
West Virginia
Image Credit: |
"*" indicates required fields