Cook Surgisis and Stratasis Mesh Lawsuit Centralization in MDL Requested
March 08, 2013
By: Austin Kirk
A motion has been filed with the U.S. Judicial Panel on Multidistrict Litigation, calling for the creation of a sixth MDL (multi-district litigation) in the U.S. District Court for the Southern District of West Virginia, which would include all vaginal mesh lawsuits involving the Surgisis Biodesign pelvic mesh and Stratasis Urethral Slings manufactured by Cook Medical, Inc.
Thousands of women throughout the United States are currently pursuing product liability lawsuits against a number of different manufacturers of transvaginal mesh and bladder sling products, which are implanted for repair of pelvic organ prolapse (POP) and female stress urinary incontinence.
In the federal court system, there are already five different consolidated vaginal mesh proceedings pending before U.S. District Judge Joseph R. Goodwin in West Virginia, involving products manufactured by C.R. Bard, American Medical Systems (AMS), Boston Scientific, Ethicon and Coloplast Corp., respectively.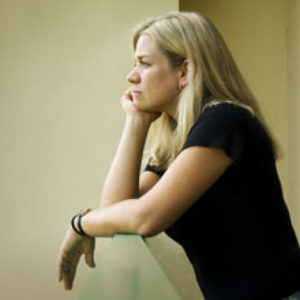 According to a Motion for Transfer (PDF) filed on February 18, a group of plaintiffs are now requesting that another MDL, or multidistrict litigation, be established for all lawsuits over Cook Medical vaginal mesh, including injuries associated with the use of the Surgisis Biodesign Tension-Free Urethral Sling, Surgisis Biodesign Anterior Pelvic Floor Graft, Surgisis Biodesign Posterior Pelvic Floor Graft, Cook Urological Stratasis Urethral Sling or Stratasis Tension Free Urethral Sling.
Cook Medical already faces at least 42 surgical mesh lawsuits filed in 9 different U.S. District Courts throughout the country, and the number of complaints is expected to increase over the coming months. All of the lawsuits involve similar allegations that plaintiffs suffered severe complications from the Surgisis mesh or Stratasis slings, when the products eroded through the vagina, caused infections or other injuries, which often result in the need for additional surgery.
Five Other Transvaginal Mesh MDLs Already Formed in WV
The motion to centralize the lawsuits over Cook Medical vaginal mesh products asks that the cases be transferred to the Southern District of West Virginia, where they can be coordinated with other proceedings involving similar products manufactured by several different manufacturers.
Transferring federal lawsuits filed throughout the country to one U.S. District Court is designed to reduce duplicative discovery, avoid conflicting pretrial rulings from different judges and to serve the convenience of the parties, witnesses and the courts.
According to the latest updated (PDF) provided by the U.S. JPML on March 5, Judge Goodwin's West Virginia court is currently presiding over 1,956 Bard Avaulta lawsuits; 3,974 AMS vaginal mesh lawsuits; 2,317 Boston Scientific pelvic mesh lawsuits; 3,798 Ethicon Gynecare mesh lawsuits and 188 Coloplast bladder sling lawsuits.
The litigation has increased dramatically over the past two years, following an FDA warning issued in July 2011 about problems with vaginal mesh products submitted to the agency's adverse event reporting system.  After a review of all available data, the FDA concluded that there was no evidence that transvaginal mesh provides any additional benefits when compared to more traditional surgery for treatment of pelvic organ prolapse.
"In its July 2011 Safety Communication, the FDA did not differentiate between manufacturers or specific products. Instead, it's warnings related to all manufacturers of these devices and all products," the plaintiffs state in the motion to consolidate the Cook vaginal mesh lawsuits. "Plaintiffs submit that this lack of differentiation is due to the fact that many of the problems associated with transvaginal mesh products are inherent in the use of mesh in the female pelvic region, and thus are not limited to any one product or material."
In early 2012, the FDA sent a letter to several manufacturers of these products, ordering that they conduct additional studies and trials to evaluate the safety of transvaginal mesh products, and establish whether they pose an unreasonable risk of injury for women. Rather than following through with the safety studies, which many lawsuits allege should have been done before the products were ever introduced, many of the manufacturers have decided to stop selling the pelvic mesh products for transvaginal repair or pelvic organ prolapse and stress urinary incontinence.
Cook Medical is expected to respond to the motion by March 13, and the U.S. JPML is likely going to hear oral arguments about whether the centralize the litigation during an upcoming hearing session scheduled in Chicago on May 30, 2013.
The motion comes as some of the first vaginal mesh lawsuits are starting to go to trial. In July 2012, a California state court awarded $5.5 million in damages to a woman who experienced complications with a Bard Avaulta mesh, and earlier this month, a New Jersey state court jury awarded $11.1 million in compensatory and punitive damages for problems with Ethicon's Gynecare Prolift mesh.
In the federal court system, Judge Goodwin has scheduled a series "bellwether" trials that will begin in the coming months, with the first case involving the use of Bard Avaulta mesh. That case will be followed by at least three trials expected to begin in December 2013, involving similar lawsuits over products manufactured by AMS, Ethicon and Boston Scientific.
These early test cases are designed to help the parties gauge how juries are likely to respond to similar evidence and testimony that will be offered throughout the litigation and may help facilitate vaginal mesh settlement agreements.
Tags:
American Medical Systems (AMS),
Avaulta,
Bladder Sling,
Boston Scientific,
C. R. Bard,
Cook Medical,
Ethicon,
Gynecare,
Johnson & Johnson,
New Jersey,
Pelvic Mesh,
Transvaginal Mesh,
Vaginal Mesh,
West Virginia
Image Credit: |
"*" indicates required fields