Covidien Parietex Risks Should Have Been Disclosed To Patients Receiving the Hernia Mesh, Lawsuit Alleges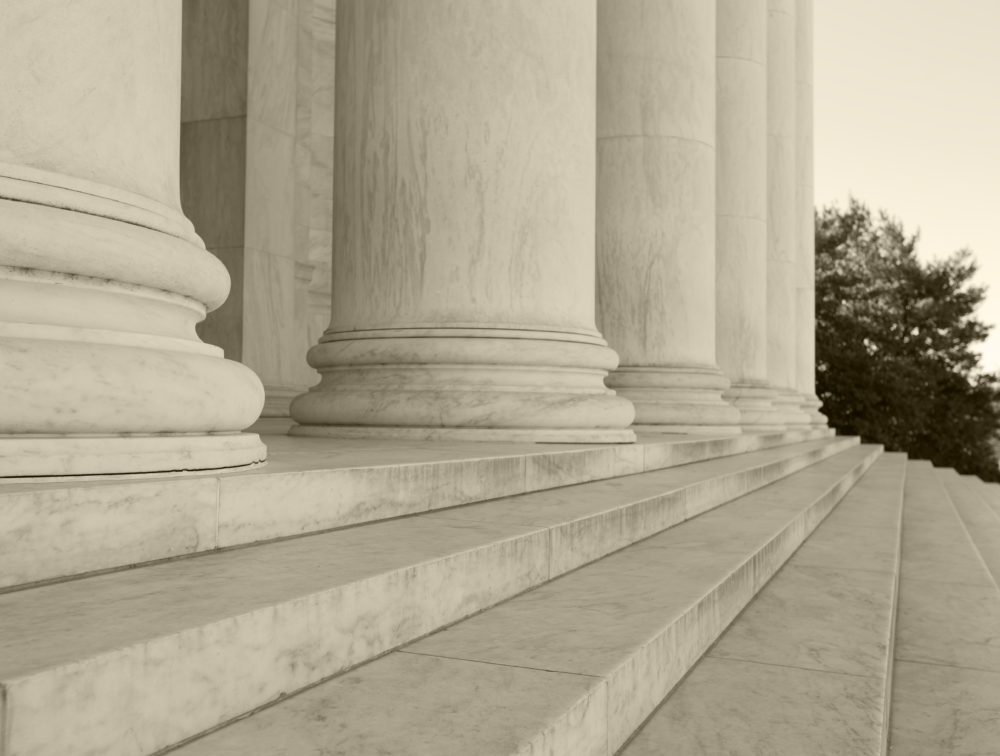 December 21, 2022
By: Irvin Jackson
Manufacturers involve in the design and sale of Covidien Parietex mesh knew or should have known about the risk that the hernia repair product may cause painful complications and injuries for consumers, but concealed information about the potential hernia mesh risks, according to allegations raised in a recently filed lawsuit.
Garrett Cooper filed the complaint (PDF) in the U.S. District Court for the District of Massachusetts on December 14, alleging that Covidien Parietex failed and the hernia mesh became wrapped around itself inside his body, reslting in debilitating pain, inflammatory responses and other permanent injuries.
Covidien Parietex is a two-sided hernia patch, which has been widely used in recent years during certain ventral hernia repair surgeries. The composite mesh is coated with a protective, absorbable collagen barrier that is intended to prevent tissue attachment. However, the lawsuit alleges this barrier and other design elements, including the use of polyester, actually result in a high rate of failure and complications with the hernia patch.
Cooper alleges manufacturers should have disclosed the Covidien Parietex risks, raising claims similar to those presented in an estimated 6,000 lawsuits brought by individuals who experienced problems after receiving the hernia mesh, including severe abdominal pain, infections, organ perforations, erosion and other problems, often resulting in the need for a risky hernia revision surgery to remove the defective mesh from their bodies.
According to the Covidien Parietex patch lawsuit, Cooper underwent ventral hernia repair surgery in April 2016, at which point a Covidien Parietex ProGrip Self-Fixating Mesh was implanted in his body. However, earlier this year, Cooper began to experience severe abdominal pain.
"On or about April 25, 2022, Plaintiff underwent a diagnostic laparoscopy due to pain," the lawsuit states. "During the procedure, the surgeon found that there was considerable scar tissue, and that the old mesh was wrapped tightly around the internal ring with tension."
The lawsuit claims Covidien knew about the problems with the mesh, but failed to adequately inform the medical community or patients, despite receiving numerous reports of complications and device failures, often resulting in the need for re-operations.
January 2023 Covidien Parietex Hernia Mesh Lawsuit Update
Cooper's complaint will be centralized with hundreds of other Covidien Parietex lawsuits pending in the federal court system, which are consolidated before U.S. District Judge Patti B. Saris in the District Judge in Massachusetts, as part of an MDL or Multidistrict Litigation.
Throughout 2023, it is expected that Judge Saris will preside over a "bellwether" process, where the parties will conduct coordinated discovery into a small group of representative claims, which will be prepared for early trial dates to help the parties gauge the relative strengths and weaknesses of their claims, and how juries are likely to respond to certain evidence and testimony that will be repeated throughout the litigation.
In addition to the federal Covidien hernia mesh MDL, thousands of additional claims are pending in Massachusetts state court, where the manufacturer's U.S. headquarters were based, and where the majority of the litigation is currently pending and the judge has called for discovery to be completed by September 30, 2023.
While the outcomes of any early bellwether trials will not be binding on Cooper and other plaintiffs in the litigation, they may help drive the parties toward hernia mesh settlements that would avoid the need for hundreds of individual trials to be held.
At least three other hernia mesh MDLs were previously established for claims involving other polyethylene products sold by different companies, with more than 15,400 Bard hernia mesh lawsuits centralized in the Southern District of Ohio, another 3,600 Ethicon Physiomesh lawsuits centralized in the Northern District of Georgia and 3,251 Atrium C-Qur lawsuits centralized in the District of New Hampshire. Many of those claims settled before the first claims ever went before a jury.
Find Out If You Qualify for a Covidien Parietex Settlement
Lawyers provide free consultations and claim evaluations to help individuals determine whether they may be eligible to pursue a hernia mesh lawsuit over complications with Covidien Parietex or other defective mesh products.
CONTACT A LAWYER
Les

December 29, 2022 at 1:10 pm

This is all great for those cases where failure was not critical. I on the other hand died two different times thank God the surgeon on duty would not let quit. The results have been just as bad, nearly I have lost everything my job, my house, possessions etc. I have been hospitalized at least six additional times with complications. Still no word
"*" indicates required fields