New Federal Safety Standards for Crib Mattresses Approved By CPSC
February 01, 2022
By: Martha Garcia
As part of an effort to reduce the risk of infant crib suffocations, lacerations and other injuries commonly reported, federal regulators have approved new safety standards for mattresses used in cribs and infant play yards.
The Consumer Product Safety Commission (CPSC) issued announced the new mandatory federal safety standards for crib mattresses and after-market mattresses last week, warning that crib mattresses have been linked to nearly 140 infant deaths and 500 safety incidents since 2010.
The new standards will apply to mattresses used in play yards and cribs. The agency warned the mattresses pose a risk to infants, potentially leading to suffocations, entrapments, and laceration hazards, citing nearly 140 infant deaths and 500 safety incidences since 2010.
The CPSC indicates that many current crib mattress designs pose serious hazards, which may cause infant asphyxiation or suffocation, as well as cause babies to become entrapped or suffer lacerations from coil springs.
The new standards will limit excessively soft mattresses to prevent suffocation risks, and require improved marking, labeling and instructions to communicate the risk of injuries to consumers.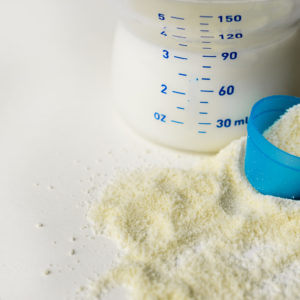 The commission voted 4-to-0 to approve the new federal standard, which will require manufacturers to meet the requirements for crib mattresses and after-market mattresses used in infant play yards and portable cribs by the fall of 2022.
"Today, we fixed a long-standing gap in safety standards for baby products," CPSC Commissioner Rich Trumka, Jr. said in a statement. "We've long known that the safest place for a baby to sleep is on their back, on a firm, flat surface, with nothing else cluttering the space. But until today CPSC did not have safety standards for the one item left in the baby's sleep space – the mattress. Babies will be safer because of CPSC's rule to improve crib mattress safety."
The CPSC proposed a similar rule for crib bumpers in 2020, after determining that the soft padded materials pose a risk of entrapment and suffocation problems for infants. That proposed rule would ban the crib accessories from being sold. A report from 2011 indicated many infant deaths tied to crib bumper pads had largely remained uninvestigated in recent years.
The new CPSC crib mattress standards focus on:
Preventing suffocation hazards from overly soft crib mattresses by adding a test for mattress firmness.
Preventing entrapment hazards by ensuring compression sheets fit full-size crib mattresses, as well as after-market, non-full-size crib mattresses.
Preventing laceration hazards due to coils and springs breaking and poking through mattresses.
The new rule also includes marking, labeling and instructional literature improvements to clarify and communicate the risks of sudden infant death syndrome (SIDS) and suffocation related to infant position, soft bedding and gap entrapment.
A 2019 study indicated many infants are still placed in unsafe sleeping environments, including in cribs with soft bedding or bumpers or situations leading to the infant being entrapped by the mattress causing suffocation. Those concerns have led the CPSC on a multi-year crusade to make infant sleeping environments safer.
Crib and play yard mattresses are now among the more than 20 durable nursery products with mandatory standards. Other products include infant sleep products, bassinets, play yards, bedside sleepers, swings, toddler beds, bouncer seats and changing tables.
"*" indicates required fields