CPSC Launches Increased Fire Safety Campaign for Burn Awareness Week
February 08, 2023
By: Russell Maas
Federal safety officials are calling on consumers to be vigilant about checking household products for open recalls, which may pose house fire and burn injury risks for both adults and children.
The U.S. Consumer Product Safety Commission (CPSC) launched it's annual Burn Awareness Week campaign on February 7, indicating that more nearly 200,000 people were treated at emergency rooms in 2021 for burn injuries caused by cooking products, fireworks, space heaters and other common household items.
Since most burn injuries and house fires involving consumer products are considered preventable, the agency has provided an outline of several precautions that could save thousands of lives annually from tragic and unexpected fire and burn accidents.
Child Burn Injury Risks
According to the CPSC, approximately 193,450 burn injuries were recorded in 2021, in which children 10 years of age and under accounted for roughly 50,297, or 26% of these cases.
Of the child burn injuries reported, officials indicate nearly half of these injuries were to upper extremities, while a third of the injuries were specifically to the hands and fingers.
While the agency did not provide a breakdown of the percentage of injuries linked to kitchen products versus other household items, the warning specifically outlines several tips to prevent many common causes of burn injuries and house fires, which include;
Candles: Never use candles near clothing, curtains or fabrics that can catch on fire, and never leave candles burning unattended or while asleep.
Cookware: Children are especially prone to burn injuries from cookware and stoves due to their curiosity and lack of understanding that stovetops or pans reach extremely high temperatures. Officials also warn to keep fabrics, bags and other ignitable objects away from stoves to prevent fires.
Clothing: Officials warn that loose clothing is often an ignition source in burn victims. Keep all clothing away from hot stoves or ignition sources.
Space Heaters: Space heaters pose burn risks to children due to their vibrant glows and could be enticing to touch. Officials warn consumers to keep children away from space heaters and never place the devices within close proximity to flammable items.
Smoking: Officials recommend never smoking while drowsy to prevent accidental fires and to always safely extinguish smoking materials.
Aside from household items that pose burn risks, officials also released a series of safety measures to prevent residential house fires not linked to household appliances. These other risks account for nearly 2,400 deaths and 10,900 injuries annually.
Officials recommend always having a fire extinguisher handy in the home, never charge batteries unattended, have a detailed and practiced fire escape plan and to close bedroom doors during a fire to slow the spread.
The CPSC is encouraging parents, homeowners and renters to use the CPSC recall database to determine whether household products contain defects that could pose a fire or burn injury.
Pressure Cooker Burn Injury Lawsuits
Much of the focus on household appliance injuries in recent years has been directed at pressure cookers. Several name brand pressure cooker recalls have been issued after advanced safety features which are supposed to prevent pressure cooker explosions and the lids being removed while contents are under pressure have failed, resulting in scalding hot contents being projected from the pot.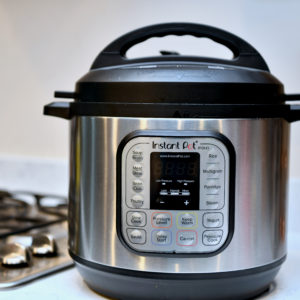 Most of the problems involve similar pressure cooker burns which occurred after the lid was removed while the contents were still under high pressure, typically resulting in burns covering a large percentage of the user's body. However, other injuries linked to pressure cookers have included eye injuries, broken bones and other complications that resulted from electrocutions, spills or explosions.
Several pressure cooker burn injury lawsuits shave been filed against the makers of NuWave, Tristar, Ninja Foodi, Sunbeam and other pressure cooker manufacturers for these alleged safety feature failures.
"*" indicates required fields