CPSC Issues Carbon Monoxide Safety Tips As String of Winter Storms Hammers U.S.
February 11, 2022
By: Randy Dixon, Jr.
Following a series of severe winter storms which have pounded the U.S. in recent weeks, federal safety officials are warning about the increased danger of home fires and carbon monoxide (CO) poisoning during times of extreme cold weather.
Winter storms throughout the United States have dropped more than 14 inches of ice and snow in some parts of the country last week. Areas hit with such extreme cold weather often experience dangerous travel conditions, power outages, and temperatures that fall well below freezing, resulting in the potential for prolonged loss of power and increased the use of portable generators for power, as well as space heaters for heat.
To help families avoid the increased dangers of carbon monoxide and fires often associated with the use of generators, space heaters, and similar devices during winter storms, on the Consumer Product Safety Commission (CPSC) issued a list of safety tips and advisories last week, which outline ways consumers can deal with such situations without increasing their risks of carbon monoxide poisoning.
The list details some of the common health and safety concerns, like the proper usage and maintenance of portable generators, the dangers of burning charcoal indoors, and the need for functioning carbon monoxide and smoke alarms throughout the home.
Carbon monoxide (CO), an odorless, colorless, and tasteless gas produced by combustion fuels like gasoline, propane, wood, and charcoal can cause severe damage to the body, often overtaking a person within minutes.  Exposure can cause loss of consciousness and suffocation. Because it is often completely undetectable CO is referred to as the "invisible" or "silent" killer. Common symptoms of exposure to this potentially fatal poison include weakness, headache, dizziness, confusion, upset stomach, chest pain, and vomiting. People who are exposed to carbon monoxide while asleep or otherwise impaired can actually die before ever exhibiting symptoms.
According to the U.S. Centers for Disease Control and Prevention (CDC), nearly 50,000 people in the U.S. visit emergency rooms each year due to exposure to CO, while more than 400 people in the U.S. die from accidental CO poisoning.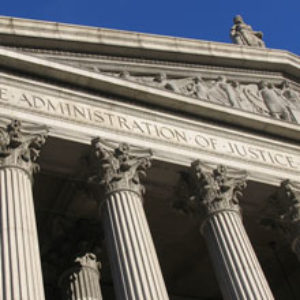 During the winter months, particularly when suffering power outages and extreme below-freezing temperatures, families turn to portable generators, space heaters, and even charcoal and wood-burning stoves for power and warmth. The CPSC warns using these devices and methods indoors improperly can increase the risk of fire and carbon monoxide exposure.
The CPSC recommends that portable generators be used outside the home only and be placed at least 20 feet from the dwelling with the exhaust facing away from the home and other buildings. If at all possible, it is suggested that consumers purchase a generator that is equipped with an emergency shut-off that activates when the device is in an area where high concentrations of carbon monoxide are detected.
The Commission warns against burning charcoal indoors under any circumstances. This includes operating a charcoal grill in an area such as a garage with an open door. According to the CPSC, any enclosed space increases the risk of carbon monoxide buildup and exposure.
Families are also strongly urged to make sure smoke and carbon monoxide alarms are installed in the home, and are in proper working condition. Smoke alarms are recommended to be installed on every level of the home and inside each bedroom. The CPSC also recommends frequent testing of these safety devices be performed.
Though the colder months increase the risk of carbon monoxide-related injuries, it is also a concern during the rest of the year. Faulty appliances like gas-powered stoves, ovens, and water heaters are common causes of carbon monoxide exposure and poisoning. Malfunctioning power tools and lawn equipment can also lead to life-threatening CO exposure.
When landlords and companies fail to address suspected carbon monoxide leaks in their rental properties and products respectively, injury and death can often be the result. In these situations, a carbon monoxide poisoning lawsuit may be filed by or on behalf of the injured person.
"*" indicates required fields