Crestor Fails To Prevent Post Surgery Heart Problems: Study
September 09, 2014
By: Irvin Jackson
New research suggests that the the blockbuster cholesterol drug Crestor may not provide any benefit in reducing the risk of heart complications following surgery.
Despite some prior beliefs that the statin-based drug may prevent post-operative cardiac surgery issues, a study presented last week at the European Society of Cardiology indicates that clinical trials have not born that out.
The study was conducted along with researchers at Fu Wai Hospital in Beijing, where patients were randomly chosen to receive Crestor or a placebo up to eight days before, and five days after, undergoing elective open-heart surgery.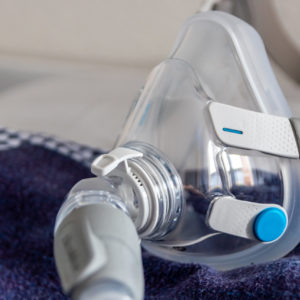 Did You Know?
Millions of Philips CPAP Machines Recalled
Philips DreamStation, CPAP and BiPAP machines sold in recent years may pose a risk of cancer, lung damage and other injuries.
Learn More
It was hoped that Crestor, which is believed to be an anti-inflammatory drug as well as a cholesterol reducer, might be able to prevent atrial fibrillation that occurs after some heart surgeries. However, when doctors tested the theory on 960 patients given Crestor and 962 given a placebo, they found little difference in the heart complication rates.
Researchers found that 21% of the patients given Crestor suffered atrial fibrillation complications, compared to 20% of those given a placebo. The difference was considered statistically insignificant. They also could find no effect on prevention of cardiac muscle injury.
Cholesterol Drug Concerns
Statins like Crestor are among the most widely used medications in the world, with an estimated 200 million people worldwide using the medication to lower cholesterol levels and reduce the risk of heart disease. The drugs are prescribed to prevent heart attacks, strokes, and other cardiovascular problems by lowering "bad" cholesterol levels. Despite the widespread use of the medication, statins have been linked to a number of potentially serious side effects in recent years, including diabetes and a rare form of muscle damage that can eventually lead to kidney failure.
In a study published by the medical journal Diabetes Care in June 2014, researchers found that there is a dose-specific response between the levels of statins prescribed and the risk of diabetes. They found that the longer a user adheres to statin therapy, the higher the risk of diabetes. However, they also determined that the benefits of statins still outweigh the risks.
Earlier this year, researchers in the U.K. reached similar conclusions in findings published in the European Journal of Preventative Cardiology. That study conducted by researchers from the National heart and Lung Institute in Imperial College London found that 3% of those taking statins were later diagnosed with diabetes, compared to only 2.4% who were given a placebo.
In February 2012, the FDA required the makers of Crestor, Lipitor and other statins to add new warnings about the potential impact of the medication on blood glucose levels. However, many critics have suggested that the warnings are not strong enough for certain medications, indicating that users and the medical community should be provided with more accurate information about the diabetes risks with Lipitor, Crestor and other statins.
AstraZeneca faces a number of Crestor lawsuits filed on behalf of former users of the cholesterol drug who were diagnosed with diabetes. Most of those cases are currently pending in California state court.
Lawsuits also pending against Pfizer allege that the drug maker has known, or should have known about the diabetes risk from Lipitor side effects, yet allegedly withheld warnings to avoid a negative impact on sales and growth of the blockbuster medication. Otherwise health women diagnosed with diabetes after use of Lipitor allege that they never would have agreed to use the medication if they had been informed of the potential risks.
derbad

October 8, 2014 at 2:22 am

this is informative thanks for this info... instagram comments
"*" indicates required fields