Crock-Pot Lawsuit Filed Over Serious Burn Injuries After Multicooker Explodes
August 03, 2022
By: Irvin Jackson
Sunbeam faces another Crock-pot lawsuit filed by a consumer who suffered serious burn injuries after the popular multicooker exploded when the lid was able to be removed during pressure cooking, which safety features were supposed to prevent from ever being able to happen.
Renice Taylor filed the complaint (PDF) in the U.S. District Court for the Northern District of Texas on July 29, indicating that Sunbeam Products, Inc. sold a defective and unreasonably dangerous Crock-Pot Multicooker, which allowed the lid to be rotated and removed while the contents were still pressurized, causing scalding hot contents to spray out of the pressure cooker.
The case joins a growing number of pressure cooker lawsuits filed over the Crock-Pot Multicooker design, as well as similar complaints involving problems with other modern electronic devices introduced in recent years, such as Instant Pot, Ninja Foodi and others.
Taylor and other plaintiffs each raise similar allegations, claiming that manufacturers market their pressure cookers as having advanced safety features that are supposed to prevent lid from ever being removed while the contents are cooking. However, lawsuits claim that the manufacturers consciously made design choices that unnecessarily make the pressure cookers dangerous in order to increase profits.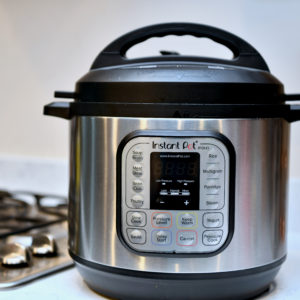 Taylor indicates that she suffered substantial burn injuries to her body in August 2020, when the Crock-Pot Multicooker lid was able to be rotated and opened while the contents were still under pressure, which then exploded out of the pot onto her body. The lawsuit claims the injuries occurred due to the failure of the built-in safety measures.
Just three months later, Taylor's cooker was included in a massive Crock-Pot recall affecting nearly 1 million devices, after the manufacturer indicated that more than 99 similar reports involving burn injuries had been linked to lid detachment incidents like hers.
"Despite Defendant Sunbeam's claims of 'safety,' it designed, manufactured, marketed, imported, distributed and sold, both directly and through third-party retailers, a product that suffers from serious and dangerous defects." Taylor's lawsuit states. "Said defects cause significant risk of bodily harm and injury to its consumers."
Pressure Cooker Explosion Lawsuits
Modern electronic pressure cookers have become increasingly popular in recent decades, and been promoted aggressively promoted on social media, websites and home shopping stations with statements that highlight the supposed safety features, which are supposed to avoid the types of pressure cooker explosions that have plagued traditional stove-top designs.
Most of the problems involve similar pressure cooker burn injuries which occurred after the lid was removed while the contents were still under high pressure, typically resulting in burns covering a large percentage of the user's body. However, other injuries linked to pressure cookers have included eye injuries, broken bones and other complications that resulted from electrocutions, spills or explosions.
As more of these electric pressure cookers have been introduced in recent years, the U.S. Consumer Product Safety Commission has issued several pressure cooker recalls over problems where lids were able to be opened while contents are under pressure, allowing hot contents to be expelled and causing a scald or burn injury to individuals in the immediate area.
"*" indicates required fields