Crock Pot Pressure Cooker Recall Was Delayed, Despite Reports of Burns and Explosions: Lawsuit
March 31, 2022
By: Irvin Jackson
According to allegations raised in a recently filed product liability lawsuit, Sunbeam delayed issuing a Crock Pot pressure cooker recall, even after it was aware of a risk that the lids may explode off and spew scalding hot contents onto a consumers.
The complaint (PDF) was filed this week by Denisa Jancu in U.S. District Court for the Southern District of Florida, indicating that she suffered severe burns only a few months before Sunbeam recalled nearly 1 million Crock-Pots due to known design defects in November 2020.
When the Crock Pot recall was issued, Sunbeam acknowledged that it was aware of at least 119 problems where the lid accidentally detached while the contents were still cooking under intense pressure, resulting in at least 99 reports of pressure cooker burns and injuries.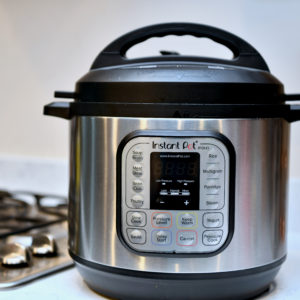 Jancu indicates she was using of the recalled Crock Pots a few months early, in April 2020, when the safety mechanisms failed and allowed the lid to be rotated and removed, causing the boiling hot contents to erupt out of the pot while still under pressure.
The Crock Pot lawsuit alleges that Sunbeam knew or should have known about the problems long before the recall, and that her burn injuries occurred because the manufacturer delayed announcing the recall to protect its profits and reputation.
"Defendant Sunbeam's Pressure Cookers possess defects that make them unreasonably dangerous for their intended use by consumers because the lid can be rotated and opened while the unit remains pressurized," Jancu states in the lawsuit. "Further, Defendant Sunbeam's representations about 'safety' are not just misleading, they are flatly wrong, and put innocent consumers like Plaintiff directly in harm's way."
Pressure Cooker Lawsuits Over Safety Feature Failures
The case joins dozens of similar pressure cooker lawsuits filed in recent months, each raising allegations about unreasonably dangerous designs and defective safety features on several modern devices, including Crock-Pot, Instant Pot, Ninja Foodi and other brands.
Most of the accidents involve severe pressure cooker burn injuries that occurred after the lid was removed while the contents are still under high pressure, typically resulting in burns covering a large percentage of the user's body. However, other injuries linked to pressure cookers have included eye injuries, broken bones and other complications that resulted from electrocutions, spills or explosions.
As more of these electric pressure cookers have been introduced in recent years, the U.S. Consumer Product Safety Commission has issued several pressure cooker recalls over problems where lids were able to be opened while contents are under pressure, allowing hot contents to be expelled and causing a scald or burn injury to individuals in the immediate area.
"*" indicates required fields