Crock-Pot Safety Feature Failures Led to Severe Bodily Injuries, Lawsuit Claims
September 07, 2022
By: Irvin Jackson
Sunbeam faces a product liability lawsuit over problems with it's Crock-Pot safety features, which indicates that a Texas woman suffered serious burn injuries when the electronic pressure cooker failed to prevent the lid from being removed while the contents were still cooking.
Debra McGowan filed the complaint (PDF) last month in the U.S. District Court for the Northern District of Texas, indicating that Sunbeam knew or should have known about reports of Crock-Pot safety feature failures, yet continued to sell the defective pressure cookers to consumers.
The case joins a growing number of pressure cooker lawsuits filed over the Crock-Pot Multicooker, each raising similar allegations that Sunbeam promotes their pressure cooker as having advanced safety features that are supposed to lock the lid and prevent consumers from ever being able to mistakenly open the device while the contents are pressurized, which can cause the pressure cooker to explode and spew scalding hot contents onto unsuspecting users.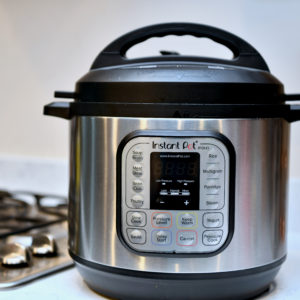 McGowan indicates she was left with serious and substantial burn injuries in September 2020, when she was able to rotate and remove the lid of her Crock-Pot Express Crock Multicooker; despite claims that the safety features made this impossible.
Just two months after her injury, Sunbeam issued a Crock-Pot recall that impacted nearly one million pressure cookers, including the device McGowan had used. At that time, the manufacturer admitted it had received at least 119 reports of Crock-Pot safety features failing to prevent the lid from being detached, including at least 99 reported burns.
"Defendant Sunbeam ignored and/or concealed its knowledge of these defects in its Pressure Cookers from the Plaintiff in this case, as well as the public in general, in order to continue generating a profit from the sale of said Pressure Cookers, demonstrating a callous, reckless, willful, depraved indifference to the health, safety and welfare of Plaintiff and consumers like her," according to the complaint.
Pressure Cooker Explosion Lawsuits
Modern electronic pressure cookers have become increasingly popular in recent decades, and been promoted aggressively promoted on social media, websites and home shopping stations with statements that highlight the supposed safety features, which are supposed to avoid the types of pressure cooker explosions that have plagued traditional stove-top designs.
Most of the problems involve similar pressure cooker burn injuries which occurred after the lid was removed while the contents were still under high pressure, typically resulting in burns covering a large percentage of the user's body. However, other injuries linked to pressure cookers have included eye injuries, broken bones and other complications that resulted from electrocutions, spills or explosions.
In addition to lawsuits over the Crock-Pot safety feature failures, a number of similar claims have been raised in claims against manufacturers of other pressure cookers, including the Instant Pot, Ninja Foodie, NuWave Nutri-Pot and other popular brands sold in recent years.
"*" indicates required fields