CT Scan Radiation May Cause Cancer for 29,000 People Each Year: Study
December 15, 2009
By: AboutLawsuits
Researchers in two new studies are raising serious concerns about the effects of radiation from CT scans, with some estimating that about 29,000 Americans will develop cancer later in life and 15,000 will die as a result of scans performed in one year.
The studies were published on Monday in the Archives of Internal Medicine. One study, lead by researchers from the National Cancer Institute, looked at projected cancer rates among people who received computed tomographic (CT) scans. The other study, led by a University of California researcher, was an analysis of the radiation doses associated with CT scans and cancer risks. Both studies found that cancer rates and the doses of radiation patients receive are often higher than expected.
The new findings come at a time when CT scan procedures across the country are under close scrutiny by the FDA after the discovery that a number of patients have suffered radiation overexposure from CT Scans performed incorrectly. The FDA is currently reviewing CT scan procedures nationwide, and released interim guidance for health care professionals and radiologists last week. The guidance advised them to review procedures and CT scan settings, and to be thorough in checking the amount of dosage prescribed for each CT scan patient.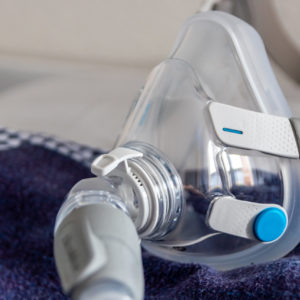 Did You Know?
Millions of Philips CPAP Machines Recalled
Philips DreamStation, CPAP and BiPAP machines sold in recent years may pose a risk of cancer, lung damage and other injuries.
Learn More
The National Cancer Institute study looked at Medicare claims and information from the IMV Medical Information Division survey of CT scan use in 2007, among a number of other data sources. The survey looked at usage in 2,451 facilities across the United States. Researchers estimate from their findings that there are 70 million CT scans annually.
CT scan radiation could be responsible for as much as 2% of all cases of cancer in the U.S., according to researchers. It is estimated that 29,000 people annually could develop cancer within five years of receiving a scan and about half of those people will die from the cancer. The study's results suggest that the risk of cancer decreases with age, so that a younger person receiving a CT scan has a much higher risk of developing cancer later in life than someone significantly older.
The University of California study was a retrospective cross-sectional study of CT scans performed on 1,119 adults in San Francisco facilities between January and May of 2008. Researchers found a high amount of variation between radiation doses, with some radiation exposure varying as much as 13-fold between scans. The study estimated that 1 in 270 women who received a CT heart scan would develop cancer, compared to 1 in 600 men.
Researchers in that study also found that the cancer risk decreased with age.
Scientists in the National Cancer Institute recommended that the risk of cancer could be lowered by decreasing both the number of unnecessary CT scans and by decreasing the radiation doses per scan. Researchers from the other study recommended that there be an industry-wide standardization of radiation doses for different types of CT scans.
Judy

April 1, 2010 at 10:59 am

I have been a Respiratory Therapist for 20 years. I can't tell you how many times I have stood and bagged ventilator patients having CT scans not wearing a lead apron. In addition, to my own personal CT scans and now have possible Thyroid CA. Waiting to find out. Makes me wonder?

Patrick

January 5, 2010 at 1:35 am

Im a 47 Year old man, 3 years ago I had terrible back problems. Ive received several MRI,s and X rays before during and after lumbar surgery. During this period I had problems urinating. My Doctors done PSA tests and it was 0.3 which is normal. Last February I injured my back again and needed surgery again. Having more MRI,s and Xrays I started having urination problems again. My PSA 4 months befo[Show More]Im a 47 Year old man, 3 years ago I had terrible back problems. Ive received several MRI,s and X rays before during and after lumbar surgery. During this period I had problems urinating. My Doctors done PSA tests and it was 0.3 which is normal. Last February I injured my back again and needed surgery again. Having more MRI,s and Xrays I started having urination problems again. My PSA 4 months before my injury 0.4 still good. About a month after my injury it was 1.6. Three days before I had major surgery I found out I had aggressive Prostate Cancer. I wander if all the MRI,s and X rays had anything to do with my Cancer. You never know.........

Dave

December 15, 2009 at 10:11 pm

Media coverage of the two recent studies published in the Archives of Internal Medicine, claiming increases in cancer due to use of computed tomography (CT), raises vital public policy issues that must be considered. First, it's important to understand that medical imaging manufacturers have made incredible strides in innovating advanced equipment that minimizes radiation dose. In fact, new me[Show More]Media coverage of the two recent studies published in the Archives of Internal Medicine, claiming increases in cancer due to use of computed tomography (CT), raises vital public policy issues that must be considered. First, it's important to understand that medical imaging manufacturers have made incredible strides in innovating advanced equipment that minimizes radiation dose. In fact, new medical imaging technologies and systems introduced during the past 20 years have significantly reduced radiation dose. Even with this progress, manufactures continuously explore the next frontiers of innovative medical imaging technology that will exponentially reduce radiation exposure while exponentially increasing the capability and quality of the images it delivers -- allowing physicians to save more lives. To that end, we believe policymakers should encourage technologic development so that companies can continue to innovate and produce diagnostic equipment that reduces radiation dose and improves patient outcomes. Next, while nobody disputes the effectiveness of CT scans, the assertion that CT scans are overused is an outdated perception. In fact, an analysis of Medicare claims data from 1998-2007 demonstrates that beginning in 2007, spending on advanced diagnostic equipment decreased by 19.2 percent while volume grew by a modest 1.9 percent. Any claims that the use of CT is rapidly growing is false. Imaging manufacturers believe that they way to continue driving proper use of CT, as well as other diagnostic equipment, is to ensure physicians have access to, and are relying on, evidenced-based guidelines at the point of care to determine which diagnostic test should be ordered (or not ordered). That's why MITA strongly endorses a robust build-out of appropriateness criteria in the Medicare program. and research supports this approach. This is the best way to drive proper utilization while ensuring patients have access to the diagnostic procedures they need. Lastly, it's important to point out that medical imaging, when used appropriately, minimizes other risks that more invasive procedures present to patients, and enables doctors and patients to more effectively tackle the very real and very deadly diseases they already have. We must preserve access to these scans while smartly fostering the development of new technologies and ensuring their proper use. Dave Fisher Managing Director Medical Imaging & Technology Alliance (MITA)
"*" indicates required fields