Darvocet Heart Arrythmia Lawsuit Filed in New York
December 13, 2010
By: Staff Writers
A New York woman has filed a Darvocet lawsuit against Xanodyn Pharmaceuticals, alleging that the recently recalled painkiller caused her to suffer a near-fatal heart arrythmia.
The complaint was filed last week in the U.S. District Court for the Eastern District of New York, by a 31-year-old woman who allegedly suffered a cardiac arrhythmia earlier this year after using Darvocet for pain. The lawsuit comes just weeks after a Darvocet recall was issued when the FDA determined that all painkillers containing propxyphene pose an unreasonable risk to consumers.
Darvocet is a popular painkiller that combines the active ingredient in Darvon (propxyphene) with acetaminophen, the active ingredient in Tylenol. Darvon was first introduced in 1957, with propoxyphene designed to relieve mild to moderate post-surgical pain. In recent years, Darvocet has grown to become one of the 25 most commonly prescribed medications, with more than 22 million people receiving the painkiller.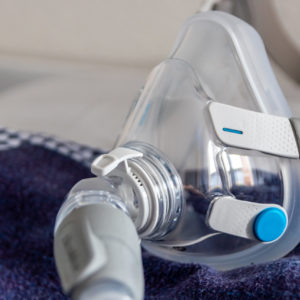 Did You Know?
Millions of Philips CPAP Machines Recalled
Philips DreamStation, CPAP and BiPAP machines sold in recent years may pose a risk of cancer, lung damage and other injuries.
Learn More
Last month, a Darvocet and Darvon recall was issued after the FDA determined that propoxyphene-based painkillers may increase the risk of potentially fatal heart rhythm abnormalities, including heart arrythmia. The medications were also previously linked to a risk of overdose and suicide. All generic Darvocet and generic Darvon versions of propoxyphene were also recalled.
According to a press release issued to announce the filing of the Darvocet heart arrythmia lawsuit, the plaintiff had no record of a pre-existing heart problems prior to using Darvocet. The heart arrythmia came in February, shortly after she had been prescribed the painkiller. 
The plaintiff indicates that she underwent invasive heart surgery, including cardiac ablation and electrocardioversion to save her life. As a result of the Darvocet heart injury, the plaintiff alleges to have suffered permanent and severe injuries, pain, suffering, emotional distress, and will have to undergo lifelong medications, heart monitoring and treatment, as well as concerns of premature death due to the resulting heart problems.  (A copy of the complaint was not immediately available).
The complaint is one of the first Darvocet lawsuits over heart problems to be filed in federal court, coming just a few days after a Darvocet class action lawsuit was filed in New Orleans. However, many more lawsuits are expected in the coming months, as Darvocet and Darvon lawyers are reviewing cases for people throughout the United States.
Various groups have been calling for a recall of Darvocet and Darvon for years, with the first petition for the FDA to ban the medications filed in 1978. The prominent consumer group Public Citizen has suggested that Darvon and Darvocet side effects likely resulted in between 1,000 and 2,000 additional deaths in the United States since the time the medication was banned in the U.K. in 2005.
While some users are calling for the drug's return, a 2009 FDA advisory committee determined that Darvocet actually provides little painkilling benefit over taking aspirin alone, is highly addictive, and not worth the health risks when there are other painkillers that are more effective and less risky.
marjorie

December 5, 2013 at 1:01 pm

i am in the same boat i took generic darvoset for around 15 years and had 2 open heart surgeries and 7 stents until they were taken off the market my health in runt and my life has been shortened why cant i sue

Teressa

August 29, 2011 at 1:58 am

I nearly died from taking Propoxyphene, I had a heart attack, and conjestive heart failure, I left the Hospital with only 10% heart useage,2 hospitals transfered me to a University for a heart transplant, I thaught for sure my life was over, the Dr. ordered me to have a pacemaker and a defibulator put in my chest, so, I could live long enough to get a heart transplant! I had alarge amount of meds [Show More]I nearly died from taking Propoxyphene, I had a heart attack, and conjestive heart failure, I left the Hospital with only 10% heart useage,2 hospitals transfered me to a University for a heart transplant, I thaught for sure my life was over, the Dr. ordered me to have a pacemaker and a defibulator put in my chest, so, I could live long enough to get a heart transplant! I had alarge amount of meds to take, couldn"t under stand it all, I had to go to a life crisis unit because I couldn"t understand why I had to die so soon, and, have a heart transplant, it tore my world apart, since July 2006, I have had to pacemaker and defibulator replaced 2 times, that is 3 surguries, I have to lay down in peoples yards and famlies floors because my heart just gives out, I suffer and suffer, I cannot not work, barely cook and take care of my son, I have no quality of life like I use too, I think everyday might be my last, just don"t know how long these machines in my chest will work, the bottom part of my heart is dead and Dr said will never come back, I hate what Darvocet has done to me, it has changed my life forever, I did have a darvocet case, but, my insurance gave me the generic Propoxyphene, now, the law is saying I can"t sue Darvocet, because I took generic, I have the same exact symptoms, and some more severe than others, that are sueing Darvocet, could someone tell me why I cannot be reimberessed for my life change and my suffering, and, my short life span, I am not normal anymore, this is so completely unfair, I am very sick, very for the rest of my life, and, I cannot be included in the Darvocet Lawsuit, in which the drug I was on is the same exact drug in darvocet, this is a completely unfair to me and others!!

Roxsan

March 15, 2011 at 4:42 pm

I thought darvocet was safe. It was prescribed to me because Vicodin makes me ill. My Dr. says I have arrythemia. I feel it all the time. Often I have to lay down until it seems to pass.

Bonnie

January 28, 2011 at 9:54 pm

Hi Stephanie, I know exactly what you mean! I was put on it for 9 years (through my 30's) and was told it was a nice and safe lower level pain reliever. I have intractable daily migraine, which is 24/7 and 365, since Dec 1998. My neuro said Darvocet would work safely and help with my main pain medicine which is Percocet. My whole quality of life has been such a downhill slide and it makes me feel [Show More]Hi Stephanie, I know exactly what you mean! I was put on it for 9 years (through my 30's) and was told it was a nice and safe lower level pain reliever. I have intractable daily migraine, which is 24/7 and 365, since Dec 1998. My neuro said Darvocet would work safely and help with my main pain medicine which is Percocet. My whole quality of life has been such a downhill slide and it makes me feel terrible for my son! He is 12 and has never known "me", who I was before I turned into this 'keep quiet and dark because Mom is hurting AGAIN' person. I am a divorced Mom who ended up on disability for the migraines and with all the medicines they have tried on me nothing worked. Now I get to find out that a "tried, true & trusted" medicine is the culprit behind ALOT of my problems! I am OUTRAGED that they didn't pull it when they FOUND out it was not safe! How can they justify that when we are in the condition we are in? When our sons don't have a healthy Mom to do things with?? Just another example of the goverment knowing 'whats best' for the public!

Stephanie

January 28, 2011 at 5:41 am

I was placed on Darvocet for years by my doctor because I did not want the risks associated with NSAID pain reiievers, and he wouldn't give me an opiate. Now I find out that Darvocet was KNOWN to be dangerous-DEADLY even, since the mid 90's! I am outraged!!!! I think the doctor's should be held just as responsible as the manufacturer's. He assured me it was a SAFE alternative. Now, at only 30 [Show More]I was placed on Darvocet for years by my doctor because I did not want the risks associated with NSAID pain reiievers, and he wouldn't give me an opiate. Now I find out that Darvocet was KNOWN to be dangerous-DEADLY even, since the mid 90's! I am outraged!!!! I think the doctor's should be held just as responsible as the manufacturer's. He assured me it was a SAFE alternative. Now, at only 30 years old, I have acute chest pains and full body tremors from the severe heart palpitations. These problems keep me from sleeping and performing my regular activities (like focusing at work-and all I do is sit at a desk, or playing with my 5 year old son). I can't even aerobically exercise anymore, my chest throbs when I try. I need to lose weight for health reasons as well as to feel good about myself again. Darvocet has lowered my quality of life drastically!!

Dr Ulf Jonasson

December 14, 2010 at 7:06 am

Dear Sirs, We want to add to this text that we have studied the painkilling substance propoxyphene (DXP) since 1993. Now FDA says that ONE NEW STUDY made them stop Darvon. We have informed FDA about our research since 1999-2000, they know about our 9-10 scientific articles about the substance, we also wrote two doctorial dissertations (2000 and 2001) in Sweden. We are actually the Whistleblower[Show More]Dear Sirs, We want to add to this text that we have studied the painkilling substance propoxyphene (DXP) since 1993. Now FDA says that ONE NEW STUDY made them stop Darvon. We have informed FDA about our research since 1999-2000, they know about our 9-10 scientific articles about the substance, we also wrote two doctorial dissertations (2000 and 2001) in Sweden. We are actually the Whistleblowers about the painkilling substance Propoxyphene in the whole world and informed Public Citizen in 2002 and 2003. I personally met with Dr Larry Sasich at Public Citzen i Washington DC and informed the about our research. Our research was behind the decision in UK, Sweden and The European Union (EU) to stop the drug. Go to this link, http://qjmed.oxfordjournals.org/content/98/3/159.2.full Our references are nrs 21-26 Ulf Jonasson, Doctor of Public Health Birgitta Jonasson, PhD Search Jonasson+Propoxyphene ulf.jonasson@telia.com Go to YouTube, Darvon, Distalgeic and Co-Proxamol. The worst drugs ever http://www.youtube.com/watch?v=q92lL4kM-JE
"*" indicates required fields