David Lerner Associates Arbitration Lawsuits Filed Over Apple REITs
June 08, 2011
By: Staff Writers
A complaint has been filed by federal regulators against David Lerner & Associates, Inc. for selling Apple REIT Ten non-traded shares to customers, without regard to whether they were a suitable investment. A number of investors are now pursuing arbitration claims or lawsuits against David Lerner Associates to recover their investment losses. 
The Financial Industry Regulatory Authority (FINRA) filed charges against David Lerner Associates on May 31, accusing the company of targeting elderly and unsophisticated investors to sell them Apple Real Estate Investment Trust shares in order to cash in on lucrative commissions.
FINRA claims the shares were sold with little or no consideration for the welfare of the investors. The authority also claims that David Lerner Associates failed to question why Apple REIT Ten unreasonably valued the shares at a constant price of $11, regardless of market fluctuations or actual performance, even during the rough economic times rocking the real estate industry.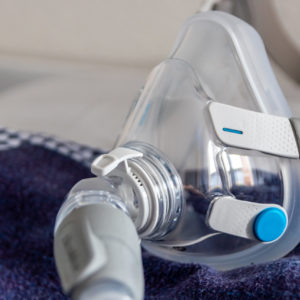 Did You Know?
Millions of Philips CPAP Machines Recalled
Philips DreamStation, CPAP and BiPAP machines sold in recent years may pose a risk of cancer, lung damage and other injuries.
Learn More
The charges have sparked a number of FINRA investor arbitration lawsuits by former David Lerner Associates clients who were sold Apple REIT Ten shares. The claims allege that unsophisticated clients of limited financial means were repeatedly told the Apple non-traded REITs were "safe and secure" and "would not lose money."
Investor claims against the firm include allegations of fraud, misrepresentations and omissions, suitability and breach of fiduciary duty. The investors are seeking compensatory damages, attorney fees, costs and punitive damages.
FINRA is a non-governmental regulatory body that handles the resolution of disputes between investors and stockbrokers and other financial firms. It was created in July 2007 as a successor to the National Association of Securities Dealers, to arbitrate stock broker fraud claims that can include charges of breach of contract, breach of fiduciary duty, negligence, misrepresentation, unauthorized trading and other claims that investments were improperly handled.
According to FINRA, David Lerner Associates (DLA) has been the only underwriter for Apple REITs since 1992, and has sold $6.8 billion of the securities, which has accounted for 60 to 70% of the DLA's business since 1996. DLA receives a 10% commission for all Apple REIT sales, in addition to other fees.
David Lerner Associates has the option of responding to FINRA's disciplinary complaint and requesting a hearing. The complaint does not represent a final decision on the part of FINRA, but if the panel does decide to discipline DLA, the firm could face fines, censure, be forced to pay back investors or be suspended or barred from the securities industry.
According to a David Lerner Associates press release, the FINRA complaint is "baseless" and "rife with falsehoods." The company suggests that the claims against it are tied to the so-called ponzi scheme by convicted investment advisor Bernard Madoff, who defrauded billions of dollars from thousands of investors, but does not explain the connection.
"It is apparent to us that DLA and other small firms have become the scapegoats for FINRA's utter failure to address Madoff's fraudulent scheme," the DLA press release states.
Domenick

August 1, 2013 at 12:17 pm

Joe , did you get any of your principal out of those apple reits ? ( other than what DL sent you and called it dividends ).

Paul

June 12, 2011 at 1:05 pm

I agree with you Joe. I've done nothing but make money at DLA! I own Apple Six and have realized a 70% ROI. I wouldn't have made that in the stock market!

David

June 10, 2011 at 4:17 pm

This is much more than a witch hunt, Joe. This is a long overdue disciplinary action that DLA had coming based on it's past transgressions - I honestly do not know how David Lerner Associates can call themselves an investment company. According to allegations outlined by FINRA, DLA used the valuations and distribution rates of the closed Apple REITs to sell shares of Apple REIT Ten – distribution [Show More]This is much more than a witch hunt, Joe. This is a long overdue disciplinary action that DLA had coming based on it's past transgressions - I honestly do not know how David Lerner Associates can call themselves an investment company. According to allegations outlined by FINRA, DLA used the valuations and distribution rates of the closed Apple REITs to sell shares of Apple REIT Ten – distribution rates that FINRA believes were financed by debt. In addition, in the last seven years, Apple REITs have been valued at a constant price regardless of significant changes in the real estate market. Instead of investigating these very strange valuations and distribution rates, the investment company used them to sell Apple REIT Ten.

joe

June 8, 2011 at 11:20 pm

I have been investing with d lerner since 2002. bonds and reits.2 thru 9. I have nothing but high praise for dla I have never lost money and I recommend dla all the time. This is nothing more than a witch hunt
"*" indicates required fields