Allergan Breast Implants And Tissue Expanders Linked To BIA-ALCL Were Defective, Class Action Lawsuit Claims
December 02, 2019
By: Irvin Jackson
According to allegations raised in a recently filed class action lawsuit, Allergan sold defective and dangerous Biocell breast implants and tissue expanders since 2000, which may increase the risk of a deadly cancer of the immune system, now commonly referred to as breast implant-associated anaplastic large cell lymphoma (BIA-ALCL).
The complaint (PDF) was filed by two women identified only as M.P. and S.S. in the U.S. District Court for the Middle District of Florida on November 19, seeking class action status to pursue damages for themselves and other similarly situated women.
In July 2019, a recall of Allergan Biocell textured breast implants and tissue expanders was issued by the manufacturer, following a request by the FDA, after it was determined that nearly all cases of the rare BIA-ALCL were traced back to this one implant design.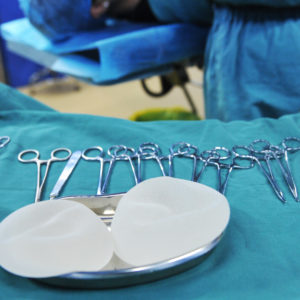 The plaintiffs allege that the defective breast implants were placed in their body due to the manufacturer's failure to warn about the risks, exposing them to severe and heightened risk of developing lymphoma.
"Despite its knowledge and admission of the defect, Allergan is refusing to pay for the majority of its affected pateints' surgical costs related to the defective implant products. Allergan is also refusing to pay, in most cases, for medical monitoring related to the significantly increased risk of BIA-ALCL," according to the complaint. "Allergan's unwarranted position leaves hundreds of thousands of patients in fear for their lives and with the heavy burden of covering fees for surgeries, diagnosis, treatment and medical monitoring, most of which will not be covered by Allergan or their own insurance companies."
The lawsuit seeks to force Allergan to cover the costs of removing the breast implants, as well as medical monitoring for women who may be at risk of developing cancer in the tissue surrounding the implant, due to the textured design.
Breast Implant Lymphoma Risk
Concerns about the potential link between textured breast implants and cancer first surfaced a few years ago, but Allergan did not recall the products in the United States until a few months ago.
According to data released by the FDA over the summer, at least 573 known cases of breast implant ALCL have been diagnosed worldwide, including at least 33 deaths. Of those, 481 have been linked to breast implants sold by Allergan, which have been involved in at least 12 of the 13 deaths where the manufacturer of the breast implant was known.
Since the recall, a number of similar lawsuits have been filed against Allergan over the breast implants, each raising similar allegations that the textured design was unreasonably dangerous and defective.
In addition to class action claims pursuing damages for the costs associated with removal or medical monitoring, a number of Allergan breast implant ALCL lawsuits have been brought by women diagnosed with the cancer, which typically results in the need for breast implant removal and removal of the surrounding scar capsule.
Annette

December 4, 2019 at 9:35 am

The 1st generation textured implants that I had were made by McGhan. They were double lumen, meaning they were a silicone capsule inside of an outer saline capsule. These were introduced around 1990 which is when I received mine. Why are Allergan and the FDA turning a blind eye to this particular model #178's as if they never existed. We deserve to be recalled so the other women who are alive and [Show More]The 1st generation textured implants that I had were made by McGhan. They were double lumen, meaning they were a silicone capsule inside of an outer saline capsule. These were introduced around 1990 which is when I received mine. Why are Allergan and the FDA turning a blind eye to this particular model #178's as if they never existed. We deserve to be recalled so the other women who are alive and still have these can get them removed.

Kayla

December 4, 2019 at 1:28 am

I am very sick with BII at the moment, getting my allergan implants out in 1 week (12.12.19) I have had to come up with australian $17,500 to have the operation and am so out of pocket having to take time off and use all my leave for it. These are a few of my symptoms. • Daily headaches • Extreme dizziness • Nausea • Frequent urination- up to 2 to 5 times in 1 night • 3 uti's this year • Chronic [Show More]I am very sick with BII at the moment, getting my allergan implants out in 1 week (12.12.19) I have had to come up with australian $17,500 to have the operation and am so out of pocket having to take time off and use all my leave for it. These are a few of my symptoms. • Daily headaches • Extreme dizziness • Nausea • Frequent urination- up to 2 to 5 times in 1 night • 3 uti's this year • Chronic fatigue • Depression • Anxiety • Suicidal thoughts • Sharp pain up my left side of neck • Sore right knee • Bruising- up the backs of arm and down thighs • Sleeping issues • Hearing loss • Brain fog • Memory loss • Visual disturbance – I see things in the corner of my eye then when I look up nothing is there • Susceptible to cold and flu • Morning I feel like a hang over feel • Sore breasts • Frequent cold sores • Cystic pimples • Dry skin • Weight gain • Light sensitivity • Gastrointestinal issues • Heart palpitations • Sensitive to different noise pitches • Lymph nodes always swollen • Sensitive to heat and cold • Always feel dehydrated • Sore body and no energy • Feeling like I can't get a good breath in • Wet feeling in my breasts • I feel like I am dying • Itchy scalp • Itchy eyes • Menstrual cycle pattern never the same • Bloating • Feel like nothing's real • Mood swings • Sinus infections when sick • Swollen and sore ankles • Hard to hear but high pitch sounds really hurt my head •
"*" indicates required fields