Most Dementia Cases Among U.S. Elderly Often Go Undiagnosed, Unreported: Study
July 06, 2021
By: Luke Tollen
Commonly accepted medical practices appear to be causing a failure to diagnose dementia among the elderly, with most cases going unrecognized and untreated, according to the findings of a new study.
University of Michigan researchers indicate that only about 10% of those with dementia are being diagnosed, due to a lack of screening. Their findings were published online last month in the Journal of Alzheimers Disease and announced in a University of Michigan press release on June 23.
The researchers used data on 6,036,224 Americans 65 years old or older who were identified as having dementia without a history of stroke, cancers, neurological conditions, or brain damage, who participated in at least one wave of the 2010-2016 Health and Retirement Study.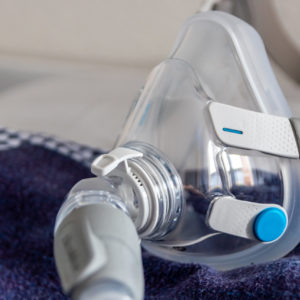 Did You Know?
Millions of Philips CPAP Machines Recalled
Philips DreamStation, CPAP and BiPAP machines sold in recent years may pose a risk of cancer, lung damage and other injuries.
Learn More
Phone interviews were used to assess cognitive function. If the score for the interview was less than or equal to 6, the participant was considered to have dementia. Age, sex, educational achievement, and race and ethnicity were also taken into account.
According to the findings, there was a failure to diagnose 91.4% of dementia cases, with unreported dementia cases among men at 99.7%. Dementia cases among women went undiagnosed 90.2% of the time by comparison.
People with dementia who identified as non-Hispanic black had 93.3% prevalence of unreported dementia-related diagnosis, according to the findings.
"There is a large disparity in dementia-related treatment and diagnosis among Black older adults, who are often diagnosed much later in the disease trajectory compared to other racial and ethnic groups," Sheria Robinson-Lane, study co-author and an assistant professor at the University of Michigan School of Nursing, said in the press release.
Education may have played a role as well, with those without a high school degree going undiagnosed 93.5% of the time; compared to a 90.9% rate of undiagnosed cases among those with at least a high school degree, the findings indicate.
Education can often be linked with "socioeconomic status, so throughout life, wealthier individuals have more access to resources that affect both risk and disease progression," Robinson-Lane said. Evidence suggests that education may influence cognitive testing performance as well.
Researchers suggest routine screening from health care providers can help detect dementia symptoms early and improve the chance of an early diagnosis and treatment.
They suggested performing screening for low cognitive functioning during routine health assessments when possible and indicated telemedicine interviews may reduce clinic times and expand reach.
Family members and caretakers should be encouraged to keep open communication between health care providers and loved ones who may be affected by dementia to best diagnose the issue if and when it arises.
Moses

July 6, 2021 at 5:32 pm

Mercy family Health Center dignity Health in South Sacramento refuses to work on or refuses to give testing to anyone with a second language or English second language because they said they are not set up to help or facilitate those people people
"*" indicates required fields