Dementia Risk Linked to Nexium, Prilosec, Similar Heartburn Drugs After Long-Term Use: Study
August 11, 2023
By: Irvin Jackson
Long-term side effects of Nexium, Prilosec and similar proton pump inhibitor (PPI) medications may increase the risk of dementia, according to the findings of a new study that raises additional concerns about the risks associated with the popular heartburn, which many individuals take for years.
Researchers with the University of Minnesota report that individuals taking proton pump inhibitors for longer than four years faced a 33% increased risk of being diagnosed with dementia. Their findings were published on August 9 in the medical journal Neurology.
PPIs are designed to reduce the amount of acid in the stomach, treating gastroesophageal reflux disease (GERD), as well as heartburn, ulcers in the stomach and small intestines, and inflammation of the esophagus. In addition to Nexium, Prilosec and Prevacid, the class also includes the brand name medications Protonix, Zegerid, AcipHex, Dexilant and Vimovo, as well as a number of generic equivalents.
While the drugs have been promoted for years as safe and effective, leading many to believe they carry few serious side effects, the manufacturers have faced thousands of Nexium lawsuits, Protonix lawsuits, Prilosec lawsuits and Prevacid lawsuits, each raising similar claims that plaintiffs were left with acute kidney injury, chronic kidney disease, end-stage renal failure and other unexpected health problems.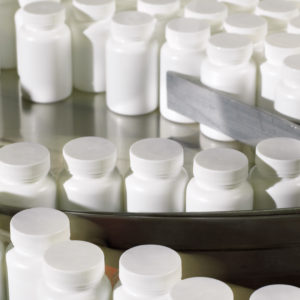 PPI Dementia Risks
In this latest study, researchers conducted an analysis on data involving 5,712 participants involved in a community-based cohort from 1987 through 2017. The mean age of participants was 75. Researchers looked at PPI use and followed up through annual phone calls, looking for incidents of newly diagnosed dementia.
According to their findings, there were 585 cases of dementia reported by participants over the course of the study. The researchers found that while there was no link to increased dementia risk for short-term users, those who used Nexium, Prilosec or similar heartburn drugs for longer than 4.4 years faced a 33% increased risk of developing dementia.
"Future studies are needed to understand possible pathways between cumulative PPI use and the development of dementia," the researchers determined. "This study provides Class III evidence that use of prescribed PPIs for >4.4 years by individuals 45 and older is associated with a higher incidence of newly diagnosed dementia."
August 2023 Nexium, Prilosec Lawsuit Update
Nearly 13,000 product liability lawsuits have been filed against the makers of Nexium, Prilosec, Prevacid and similar drugs in recent years, each raising similar allegations that users were left with acute kidney injury, chronic kidney disease, end-stage renal failure and other side effects from PPI medications.
Given common questions of fact and law raised in thousands of complaints brought throughout the federal court system, the litigation has been centralized before U.S. District Judge Claire C. Cecchi in New Jersey since late 2019, as part of an MDL or multi-district litigation.
Following coordinated discovery into common issues that impact all of the cases, Judge Cecchi established a "bellwether" program where a small group of lawsuits that are representative of issues raised throughout the claims have gone through case-specific discovery and been prepared for a series of early trial dates.
If a settlement is not reached before October 10, the first Nexium kidney damage bellwether trial will be held. The results, while non-binding on other cases, are  expected to help the parties gauge how juries may respond to certain evidence and testimony that will be repeated throughout the litigation. However, following subsequent trials later this year and next, if the parties still have not made progress settling claims, Judge Cecchi may start remanding individual cases back to U.S. District Courts nationwide for individual trials.
Dyanna

August 19, 2023 at 9:27 am

I take Pantoprazole which is generic form of Protonix for acid reflux and have been for many yrs does this qualify?

debra

August 14, 2023 at 4:49 pm

I take generic protonix does this effect me?
"*" indicates required fields