Depakote Settlement Talks Underway Over Illegal Promotion
June 03, 2011
By: Staff Writers
Abbott Laboratories is reportedly in settlement talks with federal prosecutors over allegations that it illegally marketed Depakote, an epilepsy drug that has been the subject of a growing number of lawsuits and legal claims. 
On May 20, the U.S. Department of Justice (DOJ) told a federal judge that it was discussing settlement of Depakote claims with the pharmaceutical company and asked to postpone upcoming court deadlines so that the discussions could continue.
The government has intervened in a whistleblower lawsuit against the company, claiming it tried to promote Depakote for the off-label treatment of Alzheimer's disease and for use as a chemical restraint for elderly patients who become agitated or aggressive, which is often considered a form of nursing home abuse.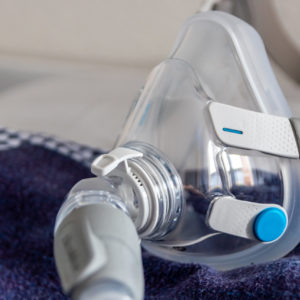 Did You Know?
Millions of Philips CPAP Machines Recalled
Philips DreamStation, CPAP and BiPAP machines sold in recent years may pose a risk of cancer, lung damage and other injuries.
Learn More
Depakote (valproic acid) is an anti-seizure drug approved by FDA in 1983 for the treatment of epilepsy. It belongs to a class of drugs based on valproate; which includes Depacon, Stavzor, and the first drug in the class, Depakene, which was first approved in 1978. It is also often used to treat bipolar disorder and depression, but has also been widely used off-label.
While doctors are allowed to prescribe approved medications for non-approved uses, it is illegal for drug companies to promote or encourage such uses. Depakote is not approved for treatment of dementia or Alzheimer's disease.
The Depakote lawsuit was originally filed by Susan Mulcahy, Doreen Merriam and Sondra Knowles, all from Massachusetts. Mulcahy and Merriam were specialty account executives with Abbott Laboratories at the time the lawsuit was filed and Knowles is a former employee. The details of the complaint were sealed until the DOJ announced it would intervene.
Under the qui tam provision of the False Claims Act, whistleblowers who report a false claim against the government may be entitled to receive a portion of any money that the government recovers from the offenders. In return, the whistleblower must be the first to bring the case to the government's attention, and must not publicize the claim until the DOJ decides to prosecute the claim.
In recent months, Abbott Laboratories has also faced a growing number of lawsuits over Depakote filed by families of children born with spina bifida or other birth defects after the mother was given the medication while pregnant.
Side effects of Depakote during pregnancy have been linked to an increased risk that the child will be born with severe birth defects or malformations when the medication is taken during the first trimester, especially during the first 28 days when neural tube closure and other critical formations are taking place.
In 2006, the FDA added a "black box" warning about the potential risk of Depakote birth defects after a study found that 20% of pregnant mothers who gave birth while on Depakote had a child with malformations or a birth defect. Birth defects associated with Depakote include spina bifida, cleft palate, abnormal skull development, malformed limbs, holes in the heart and urinary tract problems.
In May 2010, researchers found that Depakote problems for infants could occur after using the drug as early as the first trimester, which means that by the time many women discover they are pregnant, it could be too late to get off the drug and avoid birth defects for their unborn child.
Tags:
Abbott,
Alzheimer's Disease,
Birth Defect,
Chemical Restraint,
Dementia,
Depacon,
Depakene,
Depakote,
Depakote Birth Defect,
Epilepsy,
Epilepsy Drug,
Nursing Home Abuse,
Valproate,
Whistleblower
Image Credit: |
"*" indicates required fields