DES Side Effects May Cause Neurodevelopmental Problems For Generations: Study
June 21, 2018
By: Martha Garcia
New research highlights the serious and long-term risks associated with diethylstilbestrol (DES), which was given to millions of pregnant women between the late 1930s and early 1970s, indicating that even grandchildren of women prescribed the powerful endocrine disruptor during pregnancy have a higher risk of developing attention deficit hyperactivity disorder (ADHD). 
In a study published last month in the medical journal JAMA Pediatrics, Harvard researchers warn that DES side effects may result in multigenerational neurodevelopmental problems.
The endocrine disruptor has been linked to other health effects in the past, and was banned from the market in the 70s. However, this new research suggests that the risks not only extend to children exposed during pregnancy, but to later generations off-spring as well.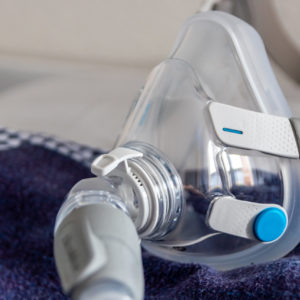 Did You Know?
Millions of Philips CPAP Machines Recalled
Philips DreamStation, CPAP and BiPAP machines sold in recent years may pose a risk of cancer, lung damage and other injuries.
Learn More
Researchers analyzed data for more than 47,000 women in the Nurses' Health Study II, following the grandmothers who were given DES, their children, and their grandchildren. About 2%, or 850 grandmothers, were given DES during pregnancy.
More than 106,000 grandchildren were included in the study, and roughly 5%, or 5,500 grandchildren, were diagnosed with ADHD. According to the findings, use of DES by the grandmother was associated with an 8% increased risk of ADHD among grandchildren. The risk was especially increased if DES was used during the first trimester.
"This study provides evidence that diethylstilbestrol exposure is associated with multigenerational neurodevelopmental deficits," the researchers wrote. "The doses and potency level of environmental endocrine disruptors to which humans are exposed are lower than those of diethylstilbestrol, but the prevalence of such exposure and the possibility of cumulative action are potentially high and thus warrant consideration."
Researchers warn the evidence indicates endocrine disruptors like DES affect neurodevelopment.
Endocrine disruptors are quite pervasive in today's society. They are found in flame retardants on furniture and clothing, plastics, sunscreen, cosmetics, water bottles, cash register receipts, food packaging, and even in restaurant food.
They have widespread side effects, including increased risk of fibroids and endometriosis, increased risk of thyroid disease, reduced male and female fertility, and cause early menopause. One study linked prenatal exposure to endocrine disruptors to increased risk of brain development disorders.
DES was prescribed between 1938 and 1971 to pregnant women to help prevent pregnancy complications. However, a 1953 study indicated if offered no benefits, and treatment was phased out. By 1971, DES was banned because daughters of women who used DES during pregnancy developed vaginal cancer.
In 2011, researchers linked DES use to increased rates of breast cancer and infertility in user's daughters.
Recently, a North Carolina woman sued the former manufacturers of DES, citing the drug caused breast cancer and other health problems, including bicornuate uterus, a known side effect of DES exposure.
"*" indicates required fields