Nesina Leads Similar Diabetes Drugs in Adverse Events: Report
April 17, 2014
By: Irvin Jackson
A new report that examines the potential the side effects and adverse events reported in connection with certain newer diabetes drugs finds that the DPP-4 inhibitor Nesina may be of significant concern, and also appears to support claims that all incretin mimetics increase the risks of pancreatitis and pancreatic cancer.
The drug safety report was published this month by AdverseEvents.com, looking at data from the FDA's Adverse Event Reporting System (FAERS). The event reports are sent in by doctors, patients and the drug companies themselves and detail adverse incidents linked to the drugs' use.
The AdverseEvents.com study looks at three fairly new classes of diabetes drugs, including sodium-glucose co-transporter 2 (SGLT2) inhibitors, known as glucuretics; as well as glucagon-like peptide-1 receptor (GLP-1) agonists and dipeptidyl peptidase-4 (DPP-4) inhibitors, both of which are known as incretin mimetics. These drugs are often prescribed to type 2 diabetics who are unable to control their glucose levels with diet, exercise and so-called first-line diabetic drugs like metformin.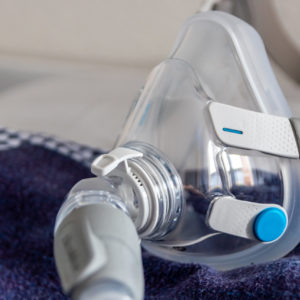 Did You Know?
Millions of Philips CPAP Machines Recalled
Philips DreamStation, CPAP and BiPAP machines sold in recent years may pose a risk of cancer, lung damage and other injuries.
Learn More
The study found that, as a group, GLP-1 agonists, which include Byetta, Bydureon and Victoza were linked to the highest overall rates of hospitalization, death and other problems. However, within that number, Bydureon was the best tolerated of all the diabetes drugs, even those from other classes.
Nesina (alogliptin), a DPP-4 incretin mimetic had the highest percentage of adverse event reports that resulted in life-threatening complications or hospitalization, and also had a high percentage of cases that resulted in death. However, the study's authors note that the overall numbers for Nesina were low when you looked at actual numbers and not percentages, and they expressed less confidence in their findings because of the low total numbers.
The study also looked at pancreatic cancer concerns with incretin mimetic diabetes drugs, finding that the adverse event reports support recent claims that the medications pose an carry risk of pancreatitis and pancreatic cancer, despite some reports which say there is no increased risk.
AdverseEvents.com found that DPP-4 inhibitors, which include Janumet, Januvia and Nesina, had "high disproportionality results for both pancreatitis and pancreatic cancer."
"Within the class, Janumet and Januvia (both containing sitagliptin) had the highest associations with these side effects," the report concludes. "Somewhat surprisingly the DPP-4's had higher percentages of their case reports as "hospitalization" and "death," when compared to the GLP-1's. Nesina showed the highest signals of any DPP-4's for hepatic, gallbladder, and cancer categories."
Pancreatic Cancer Concerns
A number of other studies have suggested a strong association between the diabetes drugs and pancreatic cancer and pancreatitis, though none demonstrate a cause and effect relationship, which is traditionally hard to find in such cases.
The most recent study was published in October by Italian researchers, who looked at 1,169 adverse drug reaction reports. They identified at least 90 cases of users of incretin mimetics suffering from pancreatitis and elevated pancreatic enzymes. Acute or chronic pancreatitis can lead to the development of pancreatic cancer in some cases.
In February 2013, researchers from Johns Hopkins in Baltimore found that taking Januvia or Byetta may double the risk of hospitalization due to pancreatitis, which raised concerns about whether this may also suggest an increased risk of pancreatic cancer.
In March 2013, the risk of pancreatic cancer from Januvia, Byetta and other incretin mimetics gained additional attention after another study published in the medical journal Diabetes found that pancreas tissue from organ donors found that those who took an incretin mimetic were more likely to have increased pancreatic mass and precancerous cells, which are cells with the potential to evolve into tumors.
However, in February 2014, the FDA and the European Medicines Agency (EMA) published data in the New England Journal of Medicine suggesting that there was no link between the drugs and pancreatic cancer risk.
Incretin Mimetics Litigation
Amid the increase concerns about the risk of pancreatic cancer, a growing number of Byetta lawsuits, Januvia lawsuits, Janumet lawsuits and Victoza lawsuits have been filed by individuals throughout the country who allege that the drug makers failed to adequately research the medicatons or warn about the potential risk.
Byetta, Januvia, Janumet and Victoza are all part of the incretin mimetic class of diabetes drugs, which work by mimicking the incretin hormones the body usually produces to naturally stimulate the release of insulin in response to a meal.
Byetta (exenatide) was the first member of the incretin mimetic class approved by the FDA, introduced by Amylin Pharmaceuticals in 2005 as a twice daily injection. Victoza (liraglutide) is a similar injectable diabetes drug introduced by Novo Nordisk in 2010 as a longer-acting daily injection.
Januvia (sitagliptin) was introduced by Merck as an oral incretin mimetic diabetes drug in 2006, and has become one of the most widely used members of the class. A combination pill containing Januvia and the older diabetes medication metformin was introduced in 2007 under the brand name Janumet.
In August 2013, the U.S. Judicial Panel on Multidistrict Litigation established consolidated proceedings in the federal court system for cases filed by individuals who allege the makers of the Byetta, Januvia, Janumet and Victoza failed to adequately warn consumers and the medical community about the risk of pancreatic cancer.
There are currently more than 350 pancreatic cancer cases centralized before U.S. District Judge Anthony J. Battaglia in the Southern District of California, to reduce duplicative discovery into common issues, avoid conflicting pretrial rulings from different judges and to serve the convenience of the parties, witnesses and the courts.
"*" indicates required fields