Dicamba Crop Damage This Year On Track To Be Worst Yet, Researcher Warns
July 14, 2020
By: Irvin Jackson
Despite a recent court ruling which effectively banned the use of dicamba-based weed killers in the United States, an agricultural scientist warns the herbicide is causing the highest levels of crop damage this year that anyone has ever seen.
Iowa State University Extension scientist Bob Hartzler, who specializes in weeds, says nearly all soybeans not grown from seeds genetically modified to resist dicamba are showing signs of damage from the weed killer in his state, warning that the same situation is likely playing out nationwide.
"There is no question that dicamba injury across the Iowa landscape in 2020 is the most extensive it has been since the introduction of dicamba in the 1960s," Hartzler said in a July 8 blog post. "This is not the type of injury we have observed in the past; it's at a landscape level."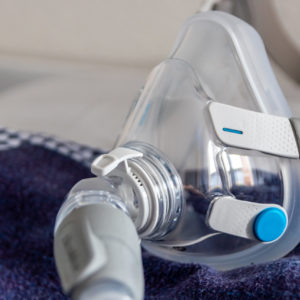 Did You Know?
Millions of Philips CPAP Machines Recalled
Philips DreamStation, CPAP and BiPAP machines sold in recent years may pose a risk of cancer, lung damage and other injuries.
Learn More
Dicamba is a synthetic herbicide that is sold under the brand names Xtendimax, Engenia, and Fexapan, all of which involve so-called "over-the-top" applications, where it is applied on crops emerging from the ground.
Although dicamba has been used for years by farmers nationwide to control weeds, traditionally it was only applied during certain times of the year. Use of the herbicide increased dramatically after new seeds were introduced in 2016, which were genetically modified to be tolerant of the weedkiller, allowing farmers to use dicamba "over-the-top" after purchasing the special seeds. However, as the weedkiller has drifted onto neighboring farms, it has caused wide-spread damage to crops of farmers who decided not to purchase the genetically modified seeds.
Hartzler says part of the problem, particularly for soybeans, is that this year's planting season got off to a good start, which saw soybean crops reach susceptible levels during early applications of dicamba on corn crops. Because of this, there was often overlap of dicamba being sprayed on corn and soybeans at the same time, something Hartzler says is a rare occurrence.
However, the weather provided very few days for spraying to be effective, meaning large amounts of dicamba was sprayed within a very short period of time. After that spraying period, rainfall became limited, which meant the weed killer sat on the soil and plants for a long period of time, and became more volatile and likely to spread when it grew hot.
"Nearly everyone in agriculture recognizes the widespread injury to soybean this year is not acceptable. Weed scientists in the Delta region coined the term 'atmospheric loading' to describe the problems their region experienced with dicamba movement," Hartzler wrote. "Atmospheric loading refers to so much dicamba moving into the atmosphere that it is difficult, if not impossible, to identify the specific application that resulted in injury to a field. This is what appears to have occurred across much of Iowa in 2020."
The blog post came about a month after the U.S. Ninth Circuit Court of Appeals vacated the U.S. Environmental Protection Agency (EPA) approval of dicamba formulations for the weed killers XtendiMax, FeXapan and Engenia. The court ruled that the EPA did not pay enough attention to the risk of crop damage from dicamba, and that it even downplayed some of those risks.
Hartzler notes many growers who planted dicamba-resistant soybeans were concerned about preventing weeds once the ban goes into effect on July 31, and said it is likely "some applicators made poor decisions" in a panic to use their dicamba before the deadline.
Dicamba Crop Damage Lawsuits
Dozens of dicamba drift lawsuits have been filed since August 2017, alleging Monsanto rushed the system to market and either withheld or concealed information from regulatory authorities about the volatility of dicamba-resistant crops.
Farmers and environmental groups say the herbicide drifts onto neighboring crops that are not dicamba tolerant, killing them and forcing farmers to buy the genetically engineered seeds so their crops aren't killed by dicamba.
In February, a Missouri jury awarded $265 million to a peach farmer in the first dicamba crop damage lawsuit to go to trial. The verdict included $15 million in compensatory damages and $250 million in punitive damages, designed to punish Monsanto and BASF for their reckless behavior in marketing the widespread use of the weed killer.
The dicamba lawsuits claimed the high volatility is seen as a feature by the manufacturers, meant to force other farmers to use their expensive products to grow dicamba-tolerant GMO crops if they don't want to suffer losses when their neighbors spray.
As a result, the EPA issued a final cancellation order (PDF), which allows limited distribution of existing stocks of the three weed killers by commercial applicators until July 31.
"*" indicates required fields