Digoxin May Increase Risk of Kidney Problems in Heart Failure Patients: Study
September 18, 2023
By: Katherine McDaniel
Patients taking digoxin to treat heart failure may face an increased risk of sustaining kidney problems, according to the findings of a new study.
Researchers from Saudi Arabia warn that the safety and efficacy of digoxin may rely on how well a patient's kidneys are functioning, and can lead to worsening kidney function in some cases. Their findings were published on September 17 in the Cureus Journal of Medical Science.
Digoxin is a medication commonly used to manage and treat congestive heart failure and certain heart rhythm problems. However, it is filtered out of the body through the kidneys.
Patients suffering from heart failure already face kidney complications with the disease, and researchers indicate they have a higher chance of suffering kidney dysfunction when taking the heart medication.
Digoxin Kidney Risks
Researchers examined several markers of kidney function before and after patients started digoxin treatment to determine its effect on kidney function. They analyzed the blood, urine, and liver enzymes of 30 congestive heart failure patients treated with digoxin between July 2021 and December 2022.
According to the findings, certain liver enzyme levels saw significant increases, indicating a decrease in kidney function. Blood cell protein and estimated glomerular filtration rate (eGFR) levels, which show how well the kidneys are filtering, decreased significantly after taking digoxin, the researchers warn.
The findings suggest that digoxin may adversely affect kidney function, and heart failure patients who are already suffering from kidney problems may experience complications with using the drug. The medication takes longer to leave the body if the kidneys are not functioning well and can lead to potential toxicity, they concluded.
Researchers indicate that more studies need to be conducted to further analyze the relationship between digoxin and kidney function.
Digoxin Recall and Increased Risk of Death
Digoxin has been linked to a number of safety issues in the past. In April 2008, a generic digoxin recall was announced due to a manufacturing defect that caused the tablets to contain double the amount of active ingredients. The error resulted in at least 667 digoxin overdose deaths between April 2008 and June 2008.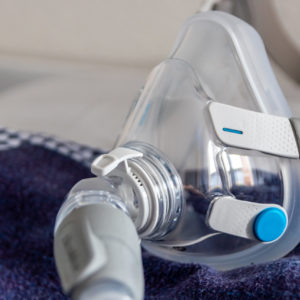 Did You Know?
Millions of Philips CPAP Machines Recalled
Philips DreamStation, CPAP and BiPAP machines sold in recent years may pose a risk of cancer, lung damage and other injuries.
Learn More
Several studies conducted in recent years have indicated that patients suffering from heart failure or heart rhythm conditions may face an increased risk of death when using digoxin.
Kaiser Permanente researchers conducted a study in 2013, which found that congestive heart failure patients given digoxin faced a higher risk of death. In addition, Stanford researchers indicated in a 2014 study that digoxin increased the risk of death in patients by 21%, increasing atrial fibrillation patient fatality rates by 29%, and heart failure fatality rates by 14%.
Another study published in the Journal of American College of Cardiology that same year found that patients prescribed digoxin were 26% more likely to die in the next four years, and Duke University researchers indicated that digoxin increased atrial fibrillation patient deaths by 22%.
"Overall, while these initial results suggest potential renal-related risks of digoxin therapy in CHF patients, the small retrospective design restricts definitive conclusions," researchers of the latest study concluded. "Additional prospective research with more extensive, diverse samples, control groups, standardized data collection, and more comprehensive kidney function measures is warranted to clarify digoxin's effects on renal physiology."
"*" indicates required fields