Discovery Proceeding in Lipitor Diabetes Cases: Status Report
September 18, 2014
By: Austin Kirk
As a small group of Lipitor diabetes lawsuits continue to be prepared for early trial dates in the federal litigation, the discovery process continues to move forward, with more than 3.5 million pages of documents produced by the drug maker over the past month.
Several hundred cases are currently pending against Pfizer in courts throughout the country, all involving similar allegations that the drug maker failed to provide adequate warnings for women about the increased risk of type 2 diabetes associated with side effects of Lipitor, a blockbuster cholesterol drug that has been used by millions of Americans.
Most of the Lipitor diabetes cases are pending in the federal court system, where about 1,250 of the claims are centralized bfore U.S. District Judge Richard Gergel in the District of South Carolina as part of a coordinated MDL, or Multidistrict Litigation.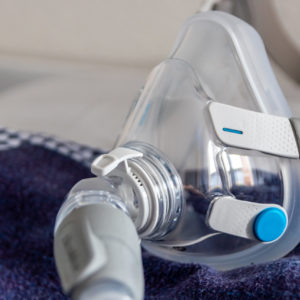 Did You Know?
Millions of Philips CPAP Machines Recalled
Philips DreamStation, CPAP and BiPAP machines sold in recent years may pose a risk of cancer, lung damage and other injuries.
Learn More
As part of the pretrial proceedings in the MDL, a small number of Lipitor cases are being prepared for early trial dates, which are expected to begin in July 2015. At the same time, the parties continue to exchange information and schedule depositions into issues that are common to all cases.
Lipitor Litigation Status Conference
In advance of a status conference scheduled before Judge Gergel on Friday, the parties involved in the litigation submitted a joint status report (PDF) late last week, providing an update on progress made with discovery in the cases.
Since August 15, the parties indicate that Pfizer has turned over 3,671,715 custodial files, which attorneys representing plaintiffs in the Lipitor litigation are going through to find evidence to further support their claims that the drug maker knew or should have known about the link between Lipitor and diabetes for years.
A pool of 14 cases filed by women diagnosed with diabetes after using Lipitor are currently being prepared as potential bellwether trials in the MDL, with case-specific discovery and generic discovery into issues that are common to all claims proceeding at the same time.
Pfizer has taken depositions of plaintiffs in at least three of these cases, and it is expected that the remaining party depositions will be completed by October 22, according to the joint report.
This pool of initial discovery cases will be reduced to a group of six in December, with each side identifying three cases that will be eligible for the first Lipitor trial, which is set to begin on July 1, 2015. Judge Gergel has indicated that he will randomly select one of the remaining cases for the first trial date later this year.
Known as "bellwether" trials, these Lipitor diabetes cases are designed to help the parties gauge how juries may respond to certain evidence and testimony that is likely to be repeated throughout the litigation. Although the outcomes are not binding in other lawsuits, the preparation and trial of bellwether cases is likely to heavily influence any eventual Lipitor settlement negotiations.
Lipitor Diabetes Risk
Centralizing the Lipitor litigation before Judge Gergel as part of the MDL is designed to reduce duplicative discovery that would have been conducted into similar issues throughout the cases. Consolidation also eliminates the risk of conflicting pretrial rulings from different judges and serves the convenience of witnesses, parties and the courts, given the common issues of fact and law shared between the cases.
All of the lawsuits involve similar allegations that Pfizer put their desire for profits before consumer safety by aggressively marketing the blockbuster cholesterol drug while withholding information from consumers and the medical community about the risk of changes to blood glucose levels.
Most of the cases have been filed since the FDA required new diabetes warnigngs for Lipitor and other similar statins in February 2012, informing users for the first time that they may face an increased risk of changes to blood glucose levels. However, plaintiffs lawyers allege that Pfizer was aware of the possible risk of diabetes long before these warnings were issued, with some studies connecting statins to diabetes date as far back as 2004.
As part of the coordinated discovery at this stage of the litigation, parties have also been working to schedule depositions for a number of current and former Pfizer employees with information relevant to all of the diabetes cases.
In addition to cases pending in the federal court system, the parties also indicate that there are several hundred related cases pending in various state courts, which are all in the initial stages of litigation and involve similar allegations.
As Lipitor lawyers continue to review and file additional cases for women throughout the United States diagnosed with diabetes, it is ultimately expected that up to 10,000 cases may eventually be filed.
"*" indicates required fields