Lipitor, Zocor, Similar Cholesterol Drugs May Increase Risk of Diabetes Progression, Hyperglycemia: Study
October 08, 2021
By: Irvin Jackson
A new study warns the side effects of Lipitor, Zocor and similar cholesterol-lowering drugs could increase the rate of diabetes progression, and cause individuals to experience hyperglycemia and acute glycemic complications.
University of Texas researchers now warn that using a class of cholesterol drugs, known as statins, may speed up the development of diabetes and cause sugar spikes that may result in serious adverse health events. Their findings were published on October 4 in JAMA Internal Medicine.
Statins are a class of drugs used to lower low-density lipoprotein (LDL) or bad cholesterol, and are some of the best-selling drugs in the United States and the world. They bring in about $1 trillion in worldwide sales each year, and include popular drugs like Lipitor, Crestor and Zocor.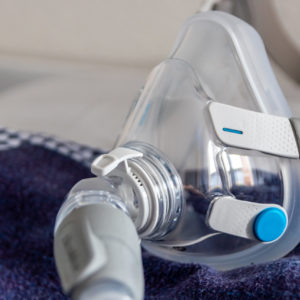 Did You Know?
Millions of Philips CPAP Machines Recalled
Philips DreamStation, CPAP and BiPAP machines sold in recent years may pose a risk of cancer, lung damage and other injuries.
Learn More
The medications use the liver to block the body's creation of cholesterol, which is a key contributor to coronary artery disease. However, a number of studies have linked the drugs to an increased risk of potentially serious injuries, including muscle damage, kidney problems and diabetes.
In this latest study, researchers conducted a matched-cohort study comparing more than 83,000 new statin users with diabetes with those who had not used the drugs. All of the subjects were patients of the U.S. Department of Veterans Affairs from 2003 through 2015. All were 30 years or older.
Researchers looked for patients who started insulin use, began taking glucose-lowering medications, who had five or more measurements of blood glucose levels exceeding 200 mg/dl or had a new diabetes ketoacidosis diagnosis or were diagnosed with uncontrolled diabetes.
According to the findings, diabetes progression, meaning the diabetes got worse, occurred in 55.9% of statin users, versus only 48% of those who did not take drugs like Lipitor or Zocor. The researchers estimated taking statins increased the risk of worsening diabetes by about 37%.
Strengthening the suspected association were findings that the diabetes progression was dose-specific, meaning the more Lipitor, Zocor or similar statin the subjects took, the faster and worse their diabetes progressed. Such dose-specific responses are usually seen as indicators of a causal connection.
"This retrospective matched-cohort study found that statin use was associated with diabetes progression, including greater likelihood of insulin treatment initiation, significant hyperglycemia, acute glycemic complications, and an increased number of prescriptions for glucose-lowering medication classes," the researchers determined. "The risk-benefit ratio of statin use in patients with diabetes should take into consideration its metabolic affects."
Statin Diabetes Risks
There have been questions about the consequences of over prescription and overuse of statins for years, due to the large number of patients that would be prescribed cholesterol drugs like Lipitor and Zocor.
Many critics have raised concerns that statins are being pushed on the populace too heavily, in what is often referred to as the "statinization" of America. Those concerns came after guidelines issued by the American Heart Association and the American College of Cardiology, who indicated that statins are the only drugs doctors should prescribe to lower cholesterol.
In 2012 the FDA warned that Lipitor, Crestor and other statins have been linked to an increased risk of diabetes, requiring new label warnings about the potential impact the drugs may have on blood sugar levels. Other previous studies have suggested otherwise healthy individuals who begin taking statins to reduce their risk of heart disease may actually increase their risk of diabetes, which itself increases the risk of cardiovascular disease.
Several years ago, Pfizer faced a large number of Lipitor diabetes lawsuits, involving allegations that the drug maker failed to adequately warn users about the potential risk. However, most of those cases were dismissed or otherwise resolved.
"*" indicates required fields