Lipitor, Zocor, Similar Cholesterol Drugs May Increase Dementia Risks: Study
June 22, 2021
By: Martha Garcia
Side effects of some cholesterol-lowering drugs, such as Lipitor or Zocor, may increase the likelihood older adults will develop dementia, according to the findings of a new study.
In a report published last month in the Journal of Nuclear Medicine, researchers indicate that older adults who already had some memory issues were more than twice as likely to develop dementia within eight years if they were taking certain types of statins.
Prior studies have reported various cognitive performance impacts from statins taken by older adults, but this research focused on the relationship between statin use and long-term cognitive trajectory.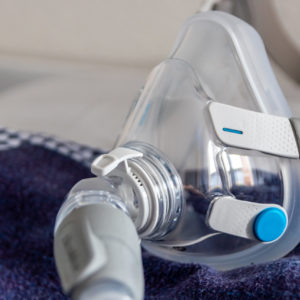 Did You Know?
Millions of Philips CPAP Machines Recalled
Philips DreamStation, CPAP and BiPAP machines sold in recent years may pose a risk of cancer, lung damage and other injuries.
Learn More
Researchers with the University of California, Los Angeles, measured patient neuropsychological status at the start of the study, high vs low cholesterol levels, statin use vs non-use, and the types of statins used. The study included nearly 400 patients enrolled in the Alzheimer's Disease Neuroimaging Initiative at 50 sites across North America. They were grouped into above average cholesterol levels or below average cholesterol levels.
Cholesterol levels at the start of the study ranged widely from 101 to 358 mg/dl, but the average levels did not differ between those who developed dementia within 96 months compared to those that did not. The average cholesterol levels of those who developed dementia were 166 mg/dl. Comparatively those who did not develop dementia had average levels of 171 mg/dl.
Despite no real difference in the average cholesterol levels, researchers noted that patients who used one particular type of statin drug had a higher risk of developing dementia.
Patients who used lipophilic statins were 24% more likely to develop dementia over the next eight years. Those who did not use statins had an increased risk of 10% and patients who used other types of statins had an 11% increased risk.
"Among subjects with early mild cognitive impairment and low to moderate serum cholesterol levels at baseline, lipophilic statin use was associated with more than double the risk of converting to dementia over eight years of follow-up compared with statin non-use, and with highly significant decline in metabolism of posterior cingulate cortex — the region of the brain known to decline the most significantly in the earliest stages of Alzheimer's disease," the researchers wrote. "In contrast, no such clinical or metabolic decline was found for users of other statins, nor statin users having higher baseline serum cholesterol levels."
Lipophilic statins include widely used drugs like Zocor, Lipitor, and Altoprev. These drugs are attracted to fat and can cross into many tissues in the body, including the brain. Conversely, hydrophilic statins, like Crestor or Pravachol, work through the liver.
The increased risk of dementia was found among Lipophilic statins, but not hydrophilic statins. Brain scans also showed changes to the brain among users of statins like Zocor and Lipitor.
Researchers theorize lipophilic statins might lower cholesterol levels in the brain below the level needed for normal cognition. The brain needs cholesterol to function properly, without it focus, memory and other aspects of thinking can decline.
A number of medical experts raised concerns about overuse of the medications in 2013, warning that significant increases in prescribing and use of statins could lead to one of the "worst disasters" in medical history. Many patients are misdiagnosed with heart risks, leading millions of Americans to be given the wrong treatments including being given drugs like Lipitor and Zocor.
Another study published in 2018 warned taking statins like Lipitor increased the risk a person would suffer rhabdomyolysis, a condition damaging muscle cells and leading to an increased risk of death.
Researches caution, however, that patients should not stop taking their stains on their own. Instead, they should discuss their concerns and risks with their doctors first.
Allan

June 23, 2021 at 4:14 am

I had a bad reaction to Crestor,, Brain Fog, severe muscle reaction, paralyzed from head to toe,, it took 7 different Doctors before they figured out it was caused by statins
"*" indicates required fields