Commonly Used Drugs Linked To Four Serious Adverse Side Effects: ISMP Report
October 02, 2018
By: Irvin Jackson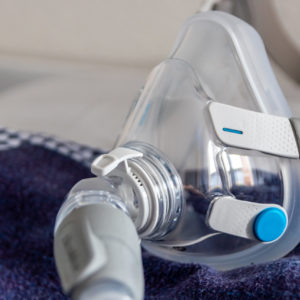 Did You Know?
Millions of Philips CPAP Machines Recalled
Philips DreamStation, CPAP and BiPAP machines sold in recent years may pose a risk of cancer, lung damage and other injuries.
Learn More
Rhabdomyolysis is a condition where skeletal muscle cells are damaged or destroyed and the proteins released by their destruction results in kidney damage. It has a mortality rate of 12% and there were 1,549 cases reported to the FDA last year. Lipitor, the cholesterol drug, was the medication most associated with cases of rhabdomyolysis, although there were 25 suspect drugs linked to the ailment in total.
Stevens-Johnson Syndrome is a serious reaction that involves the burning of the skin from the inside out, producing blisters, severe rash and often causing the skin to separate from the body. It also often results in vision loss or blindness. When the skin lesions affect more than 30% of the body, the condition is typically referred to as toxic epidermal necrolysis (TEN). Treatment in a hospital Intensive Care Unit (ICU) or Burn Unit is often required, and the conditions can be fatal in many cases.
According to ISMP researchers, the condition has a 18% mortality rate. There were 1,178 cases reported to the FDA last year involving 20 different drugs. Lamictal was the drug most associated with SJS/TEN reports, but it has also been reported in connection with other widely used medications.
Serotonin syndrome is often linked to an overdose or combination of drugs that increase the level of serotonin to the point that it causes abnormal behaviors and thoughts, muscle spasms, and autonomic nervous system problems. Neuroleptic malignant syndrome is similar, but also involves the blocking of dopamine receptors. This can lead to abnormal muscle contractions known as lead pipe rigidity. The condition has an 11% mortality rate, was linked to 1,485 cases reported to the FDA last year involving 30 suspect drugs. Zoloft was the drug most commonly linked to the condition.
PML is the most lethal of the four, with a 29% mortality rate. It is also, fortunately, the rarest, with only 419 cases reported last year. It is a viral infection that occurs in the brain when immunosuppressive drugs prevent the body from fighting off the JC virus, which attacks the white matter of the brain. The MS drug Tysabri was most associated with the condition last year and is one of only four drugs linked to incidents of PML in 2017.
The researchers noted that in some cases, certain drugs were linked to several of the conditions, and the blockbuster antipsychotic Abilify was actually linked to all of them.
"This antipsychotic drug is notable for the breadth of its evident toxicity," the report warns. "It not only ranked No. 1 in neuroleptic malignant syndrome (n = 189), but also was a leading suspect in rhabdomyolysis (n = 83), serotonin syndrome (n = 37), and SJS/TEN (n = 16). In addition, we have linked it to reports of pathological gambling and hypersexuality."
Abilify Litigation
There are currently about 1,600 Abilify lawsuits pending against Bristol-Myers Squibb and Otsuka Pharmaceuticals in the federal court system, each raising similar allegations that the drug makers failed to adequately warn consumers and the medical community about link between Abilify and gambling problems, which have resulted in sudden urges to gamble that users did not recognize as a potential side effect of the drug.
Plaintiffs maintain that they would have avoided devastating Abilify gambling losses if doctors and consumers had been informed about the importance of monitoring for signs of gambling urges.
Given similar questions of fact and law, the litigation has been centralized in the Northern District of Florida before U.S. District Judge M. Casey Rodgers, who is presiding over discovery into common issues in the cases and other pretrial proceedings.
A series of three early trial dates were expected to begin this summer, which were designed to help the parties gauge how juries may respond to certain evidence and testimony that may be repeated throughout the litigation. However, the parties reached agreements to settle those Abilify cases in late April 2018.
While more bellwether trials have been planned, if the parties fail to reach an agreement Abilify settlements for the gambling cases, each individual claim pending in the MDL may be remanded back to U.S. District Courts nationwide for individual trial dates in the future.
"*" indicates required fields