Dosing Logic For Xarelto, Other New Blood Thinners Questioned By JAMA Editorial
March 16, 2015
By: Irvin Jackson
Amid continuing concerns about the risk of bleeding with Xarelto and other new-generation blood thinners, new research suggests that the medications may be safer if the dosage is individualized for each patient, instead of the current one-size-fits-all promoted by the manufacturers, according to one doctor. 
In this month's edition of the Journal of the American Medical Association (JAMA), Dr. J. Robert Powell of the Eschelman School of Pharmacy at the University of North Carolina, Chapel Hill, wrote an editorial questioning dosing procedures involving new direct-acting oral anticoagulant (DOAC), such as Xarelto, Eliquis and Pradaxa
The medications have been introduced in recent years as superior alternatives to warfarin, with drug makers indicating that they are safer and require less blood monitoring. However, reports have emerged about uncontrollable bleeding problems experienced by some users since there are no approved antidotes to reverse the blood thinning effects of the drug. In addition, research suggests that some blood monitoring may help doctors identify those at risk for bleeds.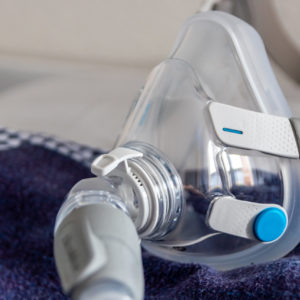 Did You Know?
Millions of Philips CPAP Machines Recalled
Philips DreamStation, CPAP and BiPAP machines sold in recent years may pose a risk of cancer, lung damage and other injuries.
Learn More
In the editorial, Powell notes that it took 60 years for doctors to figure out the best way to administer warfarin, which has been the most widely used anticoagulant for prevention of strokes for several decades.
Powell urges the medical community not to take as long with these drugs, warning that the marketing push to make the drugs appear easy to use may be sacrificing some measure of patient safety.
"It is not a coincidence that 3 US-marketed DOACs share the same strategy of 1 dose for all patients and no need for laboratory testing," he wrote. "This is in part the marketing profile each company used at the drug discovery phase that then guided development decisions through phase 3 trial design, execution, and New Drug Application submission."
Powell notes that the drugs have naturally narrow therapeutic indices, even though drug plasma concentrations in patients can vary widely. The controversial RE-LY trial reported a 400-fold inter-patient difference at peak plasma concentration, and a 700-fold difference at trough (low) drug concentration, Powell points out.
Boehringer Ingelheim's RE-LY trial, which was used to get Pradaxa, the first of the DOACs, approved, has been mired in controversy. An investigation by the British Medical Journal in July 2014 found that the company failed to give the FDA important clinical trial data which suggested that patients taking the drug may benefit from regular drug monitoring to decrease the risk of potentially fatal bleeding events.
RE-LY, has come under intense fire and scrutiny. It has been amended twice, and one of the amendments included data on bleeding events Boehringer Ingelheim admits were left out of the original findings.
A number of allegations have been raised questioning the accuracy of the RE-LY clinical trial, which was published in September 2009.
Powell notes that information since provided by Boehringer Ingelhemi suggests that there is a high likelihood that individualized dosing will be just as effective and cause fewer bleeding events than the current 150 mg catch-all dose.
Powell urged the FDA or the European Medicines Agency to release individualized patient data from DOAC phase 2 and phase 3 clinical trials available.
"Data such as these are unlikely to be replicated soon," he notes. "From these models, new dosing recommendations could be constructed and tested by clinical trial simulations to better understand which patients will benefit most from dose individualization."
Bleeding Problems with Pradaxa, Xarelto, Eliquis
Pradaxa (dabigatran) was the first member of this new generation of anticoagulants to hit the market, designed to replace Coumadin (warfarin) as the "go-to" medication for prevention of strokes due to atrial fibrillation. Other members of this new class introduced after Pradaxa include Xarelto and Eliquis.
All of the medications have been promoted as superior alternatives to warfarin, because they are supposedly easier to use and do not require frequent doctor visits for blood monitoring to adjust treatment doses. However, with warfarin doctors are able to give a dose a vitamin K and fresh frozen plasma to users who experience bleeding problems, quickly reversing the older drug's blood thinning effects. No such reversal agents are currently available for Pradaxa, Xarelto or Eliquis.
Within a year after Pradaxa hit the market, it quickly earned the dubious distinction as one of the medications most commonly associated with adverse event reports submitted to the FDA.
Boehringer Ingelheim faced over 4,000 product liability lawsuits alleging that inadequate warnings were provided about the lack of an available reversal agent for their medication, which eventually led to a $650 million Pradaxa settlement last year, with an average of about $150,000 to be awarded to former users who experienced injuries associated with uncontrollable bleeds.
Xarelto (rivaroxaban) was the second member of this new class of anticoagulants to be approved by the FDA, hitting the market about a year after Pradaxa. However, as Boehringer Ingelheim faced mounting lawsuits and publicity over severe bleeding events associated with Pradaxa, Xarelto quickly overtook the top spot among the new medications, with sales exceeding those of Pradaxa in 2013.
A growing number of Xarelto bleeding lawsuits are now being pursued on behalf of former users, raising similar allegations that inadequate warnings were provided about the lack of an approved reversal agent and claiming that the drug makers should have never introduced the medication without an antidote to allow doctors to reverse bleeding events.
"*" indicates required fields